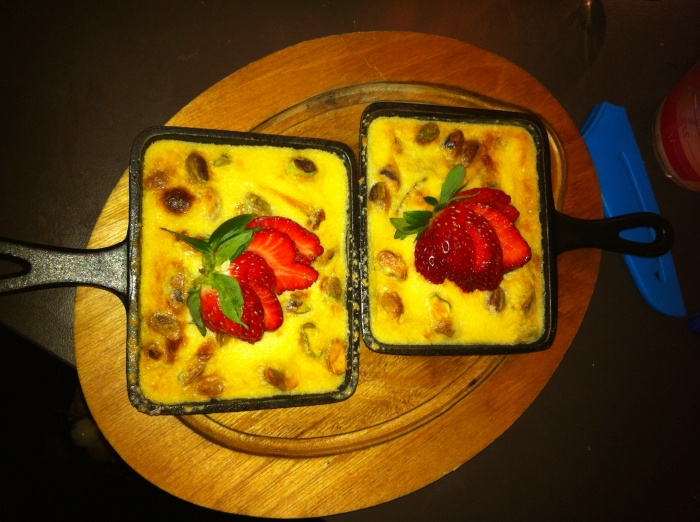 Serves 4
I love Clafoutis  (pronounced claf-oo-tee) The almond meal adds a wonderful texture to this baked custard. This Mumu version has a real Middle Eastern twist, but, if you prefer,  just use your favourite fruit!
Ingredients
2 eggs, lightly beaten
150 ml cream
1 teaspoon vanilla extract
¼ cup almond meal
¼ cup caster sugar
Pinch salt
2 strawberries hulled,  and halved
Enough dates to cover base of dish
Handful of shelled pistachios
Icing sugar, to garnish
Ice cream or cream, to serve
How to
1. Preheat oven to 180C.
2. Place the eggs, cream and vanilla in a food processor and process until well combined. If you don't have a food     processor, don't worry, you can easily do it the old fashioned way, with a balloon whisk.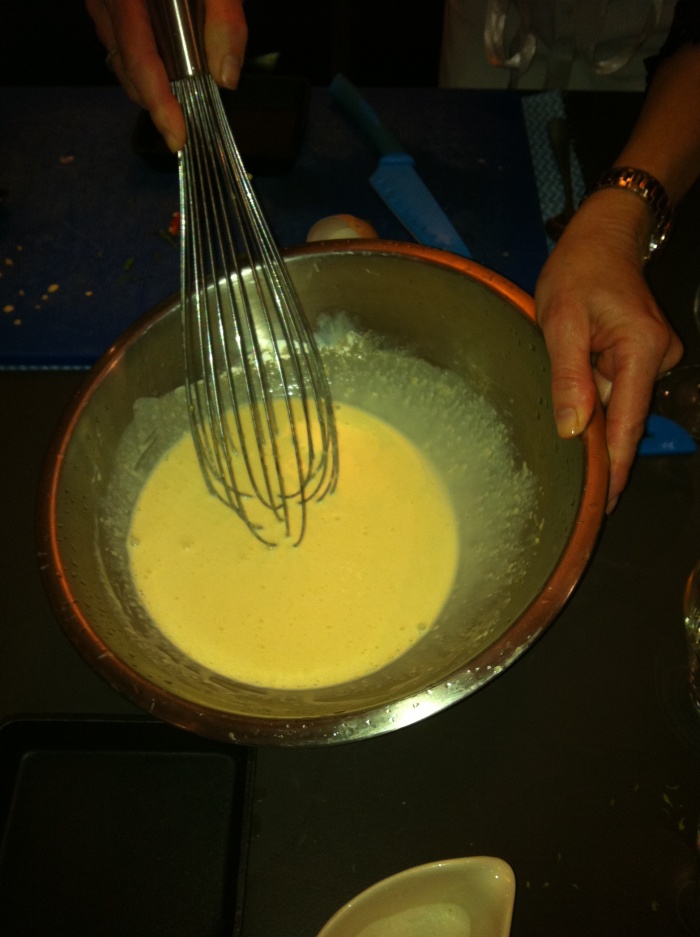 3. Add the almond meal, caster sugar and salt and process/whisk until mixture is smooth.
4. Arrange the dates and pistachios over the base of the pie or ramekin dishes. Pour over the egg batter.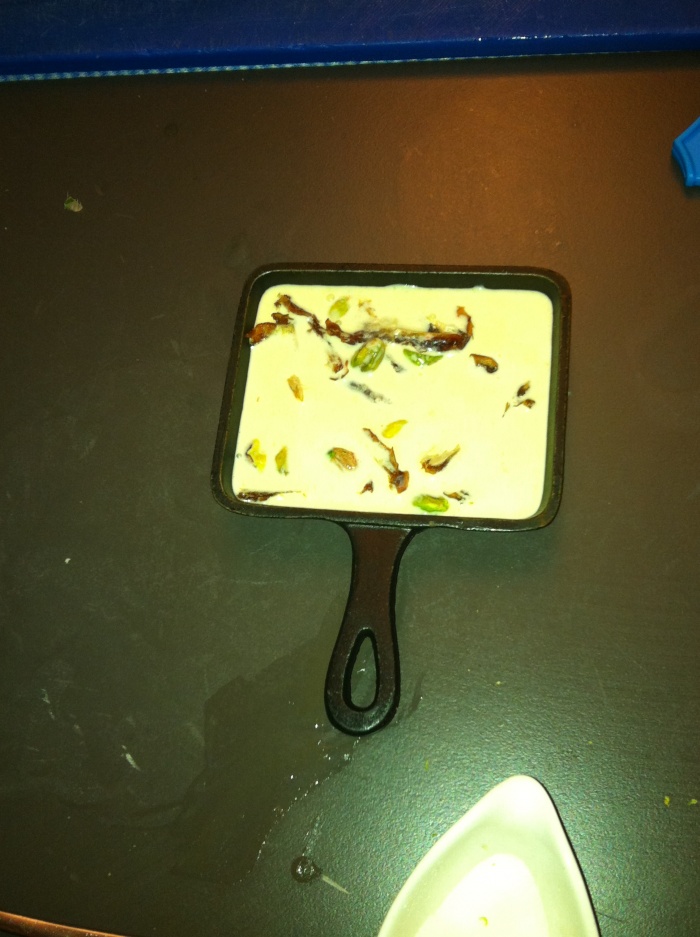 5. Bake for 35-40 minutes or until the clafoutis is golden and set. A skewer inserted in the centre should come out clean.
6. To serve, dust with icing sugar, garnish with strawberries and serve with cream or ice cream.
Other info
Prep time: 10 minutes   Cooking time: 35-40 minutes
TIP! Make a strawberry clafoutis by substituting some hulled, halved strawberries for the dates and pistachios.
Reference: Mumu Grill  http://mumugrill.com.au/