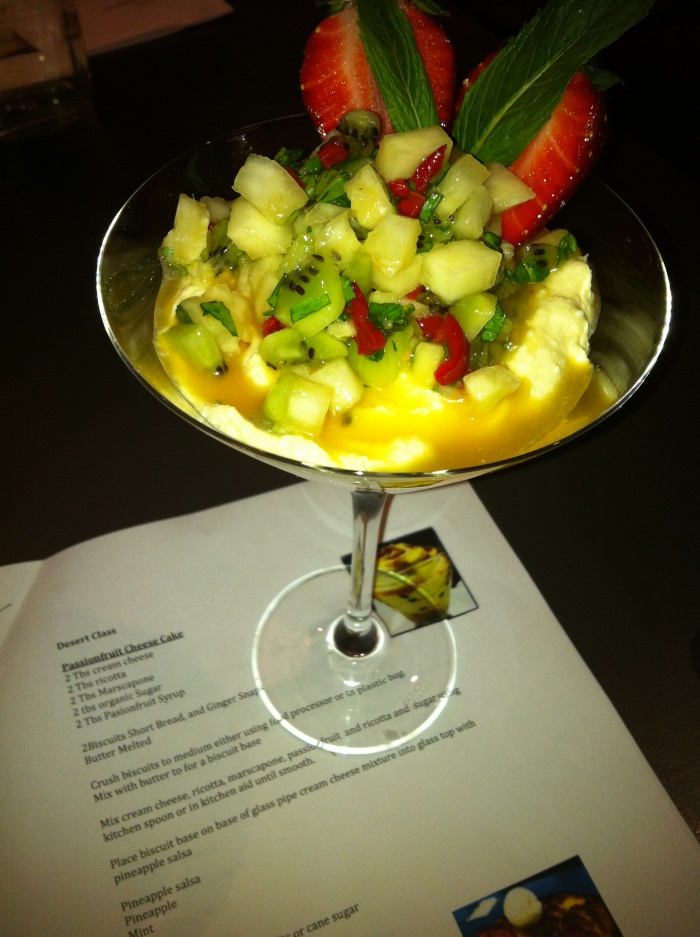 Serves 4
This is the champion of cheesecakes! No gelatine and no baking necessary!  Make it in minutes! What's more, it tastes as good as it looks!
Ingredients
2 tablespoons cream cheese
2 tablespoons ricotta
2 tablespoons Mascarpone
2 tablespoons organic sugar
2 tablespoons passionfruit syrup
FOR THE BISCUIT CRUMB
2 Shortbread biscuits
2 Gingersnap biscuits
Melted butter
FOR THE PINEAPPLE SALSA
2 slices fresh pineapple
A few mint leaves
Small piece of red chilli,
½ kiwi fruit
How to
Crush biscuits to medium either using a food processor, pestle and mortar or Ziploc bag and rolling pin.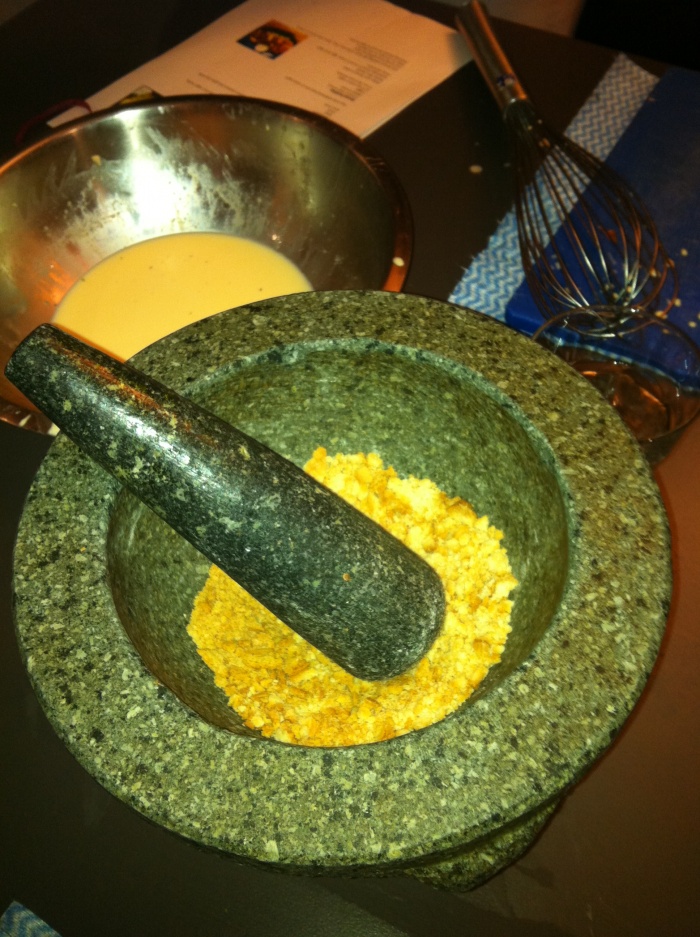 Chop all salsa ingredients finely and mix in a bowl with a little passionfruit syrup.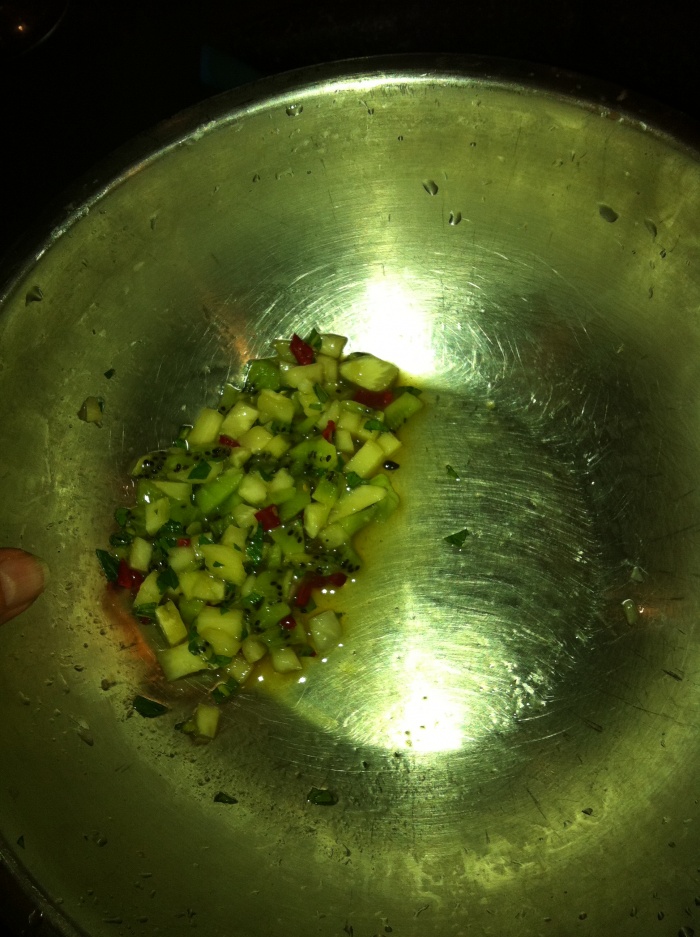 Mix cream cheese, ricotta, mascarpone, passionfruit and sugar using wooden spoon or electric mixer until smooth.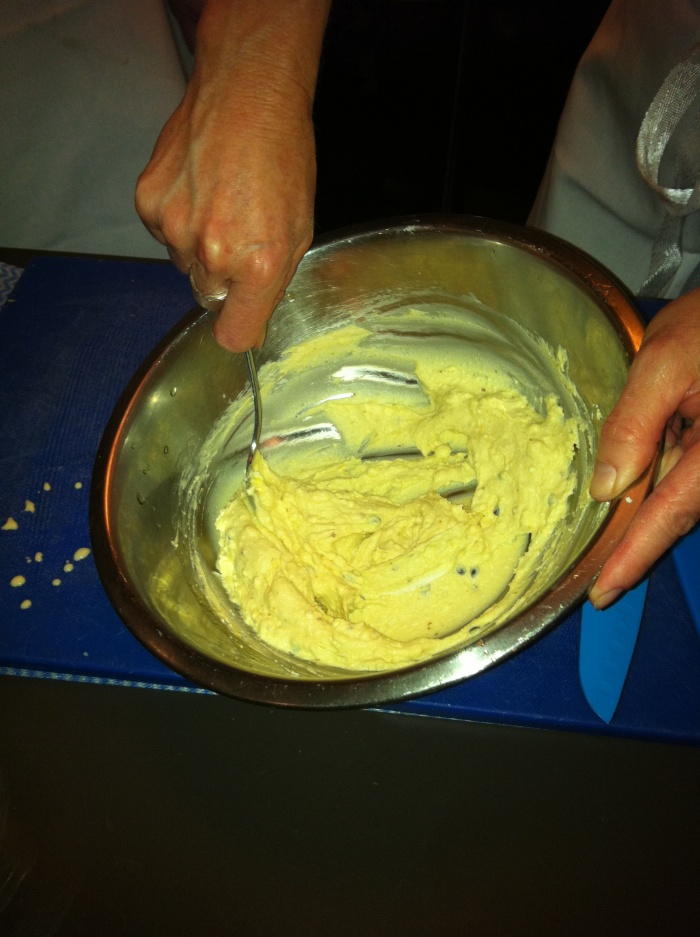 Place biscuit base on base of glass. Top with cream cheese and then the pineapple salsa.
Chill for 1-2 hours before serving.
Other info
Preparation  time: 20 minutes  Chilling time: 1-2 hours
TIP! This dessert looks great in a Martini glass or a tumbler. You can also layer this dessert with layers of crumbs and cheese. Top with the salsa!
Reference: Mumu Grill  http://mumugrill.com.au/