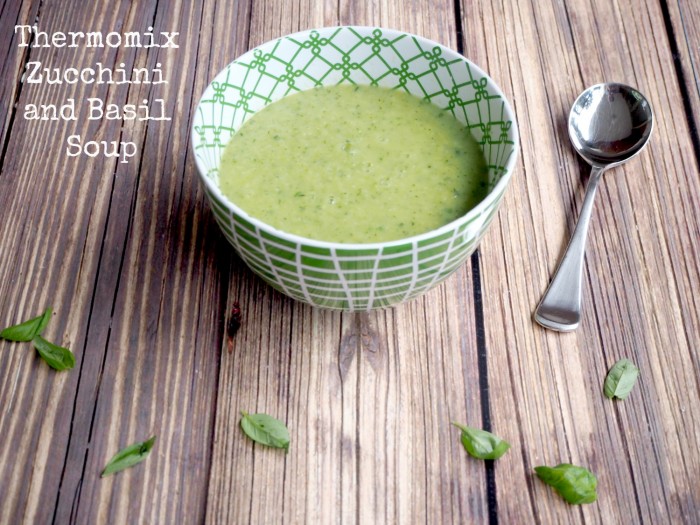 Serves 4
I spotted this recipe in Gourmet Traveller  and couldn't wait to try it in out.  This recipe comes from the award winning  Lake House Restaurant and I've adapted it to make it Thermie friendly. They use house-made goat's curd to top the soup at the restaurant, they used good-quality shop-bought cheese at the mag, and  I sometimes use feta, or just nothing at all, because this soup is stand alone delicious!
Ingredients
1 onion, peeled and halved
2 cloves of garlic
30g olive oil
750g small zucchini, roughly chopped
2 tablespoons TM Vegetable Stock Concentrate
600ml water
¼ cup basil
How to
Place onion and garlic into TM bowl and chop for 5 seconds on speed 7.
Add oil  and sauté for 3 minutes  at 100C on speed 1.
Add zucchini and chop for 5-8 seconds on speed 6.
Add the TM vegetable stock and water  and cook for 10-15 minutes at 100C on speed 1.
Add basil leaves.
Blend to desired consistency  by slowly going from speed 1  to speed 9 for 20 seconds.
Other info
Prep time: 5 minutes   Cooking time: 10-15 minutes
TIP! Small zucchini are best for this recipe as they're young, tender and sweet.