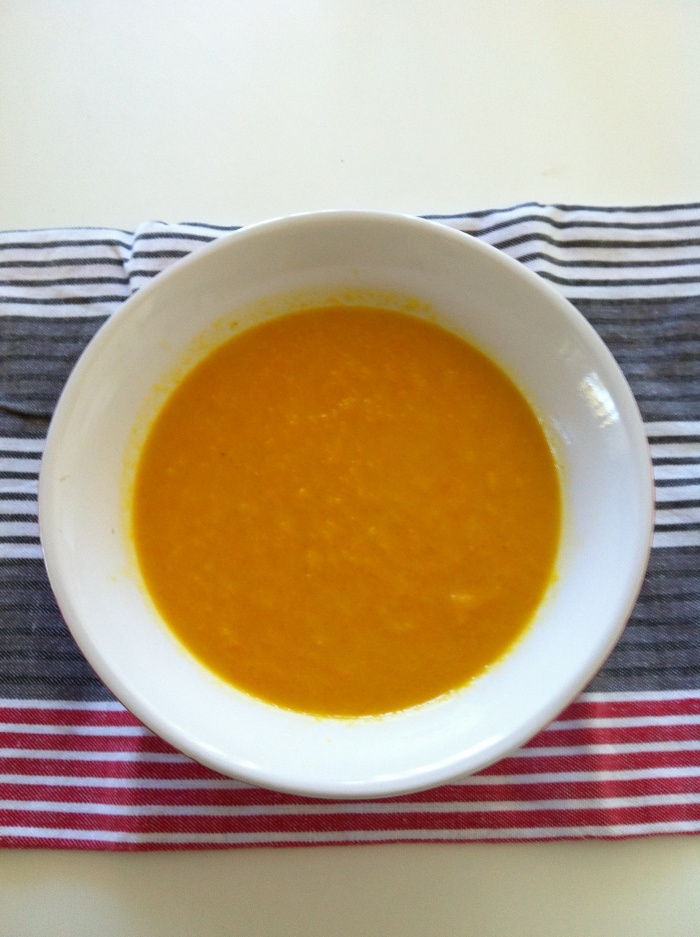 Serves 4
This ticks all the boxes. Fast, fresh and easy on the waistline and the pocket!
Ingredients
1 onion, peeled and quartered
1 tablespoon olive oil
1 teaspoon ground corinader
450g carrots, washed and roughly chopped
1 potato, roughly chopped
700g water
2 tablespoons Thermomix Vegetable Stock Concentrate
Salt and freshly ground pepper
How to
Place onion into TM bowl and chop for 5 seconds on speed 7.
Add oil and sauté for 2 minutes  at 100C on speed 1.
Add ground coriander to bowl and cook for 1 minute at 100C on speed 1 to release the flavours.
Add potato and carrot. Chop for 10 seconds  on speed 7.
Add water, stock and salt and cook for 20 minutes at 100C on speed 1.
Blend for 15-20 seconds by slowly going from speed 1 to speed 9.
Other info
Prep time: 5 minutes   Cooking time: 24 minutes
TIP! Adjust the amount of water to acquire your preferred consistency.
Adapted from: http://www.bbcgoodfood.com/recipes/7003/carrot-and-coriander-soup