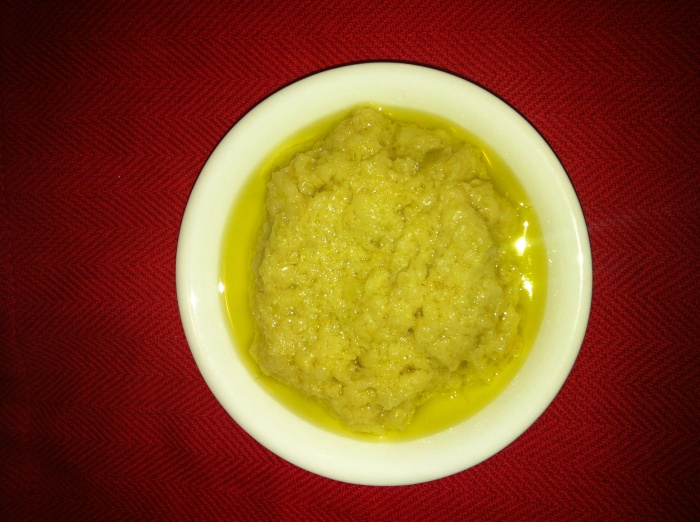 Some might say that Hainanese Chicken and rice isn't Hainanese Chicken and rice without this delicious dip.
Ingredients
Ingredients
120g  ginger
50g eschalots, peeled
100g sunflower oil
1/2 teaspoon salt.
How to
Place ginger and eschalots into the TM bowl, and mince for 5 seconds on speed 7.
Add oil and salt, blend for 20 seconds on speed 8.
Scrape down the sides of the bowl, then cook for 5 minutes at 100 degrees celcius on speed 2.
Cool, then serve with chicken rice.
Other info
Prep time: 5 minutes   Cooking time: 6  minutes
Reference: A Taste of Asia Cookbook Thermomix