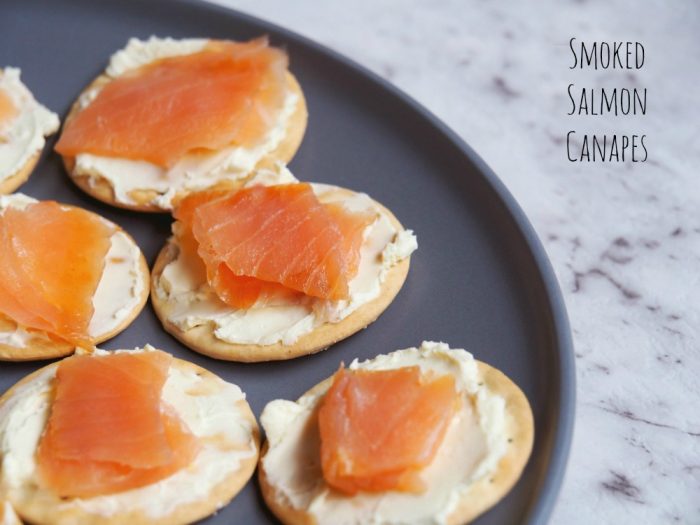 Makes 16
If I had to describe my entertaining style, I think it would have to be rustic. Have you ever seen me lay a table or dish up dinner? I love entertaining but I'm not especially good at it. I like my entertaining to be simple – good food, good wine and good people.
Even though we have an open kitchen/lounge situation, which at best can be described as bijou, I much prefer to sit with my guests than slave away in the kitchen. I may not have graduated from the School of Effortless Entertaining but my friend Pippa certainly has. I love going over to her place because she always serves up the tastiest treats when we go over for drinks.
I totally stole this idea from Pip, but these little bite sized treats are so smart, simple and utterly scrumptious. Best of all, you can prep them just before your guests arrive so you can spend more time with your guests and less time in the kitchen. Win, win! Of course, when I say "bite size" that really depends on how delicate you want to be… Or not!
So tell me, how would you describe your entertaining style? Do you like a nibble with your drink?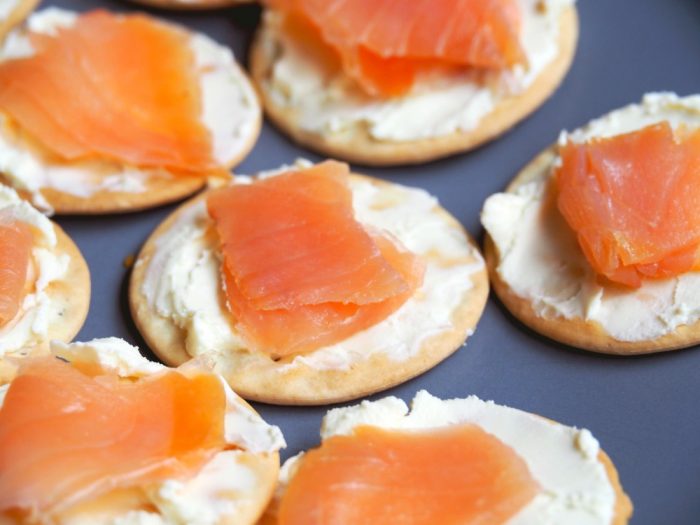 Ingredients
16 water biscuits
1 small tub of Philadelphia cream cheese (snack size)
100g smoked salmon, roughly chopped
1 tablespoon lemon juice
Grated lemon rind, to garnish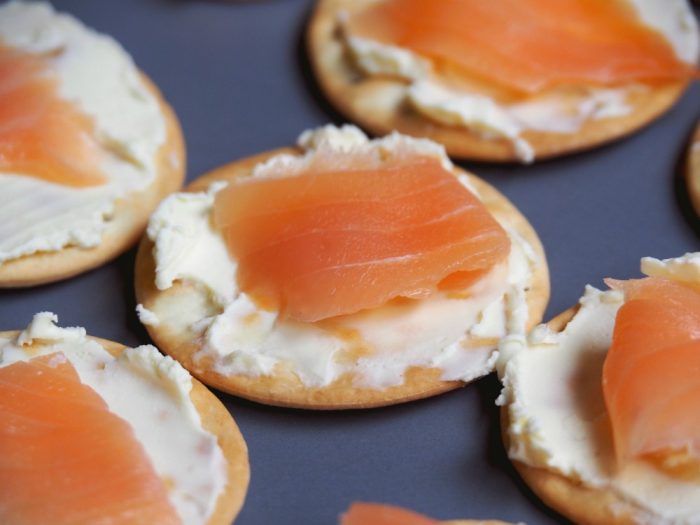 How to
Spread cream cheese on biscuits.
Top with pieces of chopped salmon.
Squeeze lemon juice all over, just before serving.
Top with lemon zest.
Other info
TIP! Don't use the lemon juice until just before serving, otherwise the biscuits will be wet and soggy.
Preparation time:  5 minutes