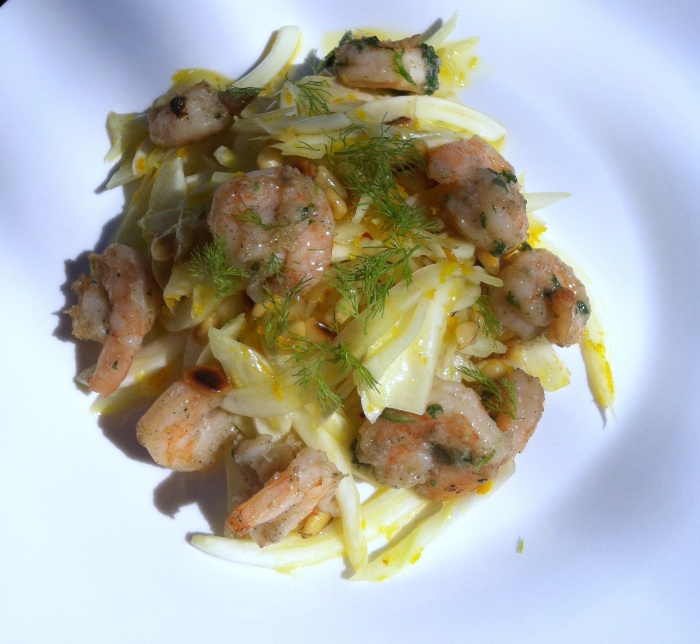 Serves 4
This is the perfect summer salad – so fresh and so tasty. The citrus and fennel go great together. This simple dish makes a sensational Summer starter.
Ingredients
3 small fennel bulbs, halved and sliced finely
Zest of 1 large orange
Zest of 2 lemons
500g cooked prawns
FOR THE DRESSING
Juice  of 1 lemon
2 tablespoons Extra Virgin Olive Oil
Sprinkle of chilli flakes
2 tablespoons pine nuts
How to
Combine dressing ingredients in screw-top jar;  shake well. Pour dressing over salad.
Decorate with fennel fronds.
Other info
Prep time and Cooking time:  15 minutes