Call me crazy, but I  really feel that my first anniversary of losing my thyroid is something to  celebrate. In the 12 months that have followed my second surgery, I have stayed happy, healthy and focused and have continued to live life as largely as possible. The very fact that I am here today is something to be celebrated!
So today, David and I are off on a road trip, for indeed, David has probably had it harder than me, having been up close and personal with my run in with Cancer. For the record, my mum too, although I'll take a road trip to her, at some stage in the not too distant future. At times like these, you appreciate the physical effects of having Cancer and the emotional fallout experienced by your friends and family. It's not pretty.
So off we pop to Canberra, the capital city. It's our second visit to the capital this year, but that's how much we like it! The weather is atrocious – it's one of the coldest October days on record, it's gloomy and grey and it's raining wallabies and wombats. I even see snow on the roadsides, that's my first time down under! One could be forgiven for thinking it is mid-Winter not the start of Spring! Not ideal driving conditions by any stretch of the imagination but David has nerves of steel!
We stop off in the pretty town of Berrima for a quick coffee and then drive wee, wee, wee all the way to Canberra, where miraculously, the sun is shining! We waste no time in getting down to the important business of beer and cheer at the Wig and Pen, our favourite pub/brewery. Cheers!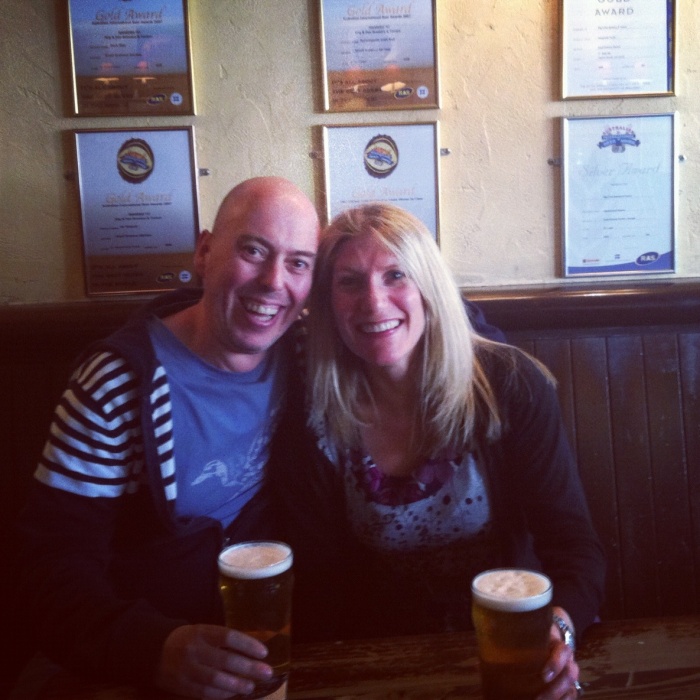 Later, we have a quick power nap before we head off for a delicious dinner at Thirst. This trendy eatery is Thai but not as you know it! The food is uber fresh and bursting with flavour.
The feast begins with a sharing platter which is packed with tasty treats, such as Chang Mai sausage, corn fritters, fish cakes, rice cakes, seasonal vegetables and a delicious tomato and eggplant relish.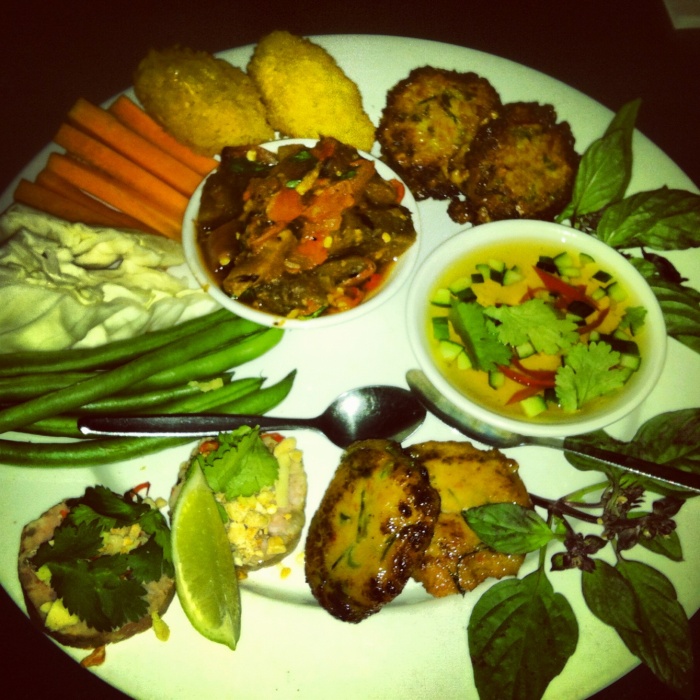 This is followed by a chicken and basil stir fry and the star of the show, the green curry with trout dumplings (no wonder it's the speciality de la maison.) If I hadn't been dying to dive in, I could have taken a photo. It's thai-riffic!