Today I finally get to go to Floriade – Australia's Premier Spring Festival. This is the 25th year of the event, and Canberra's Commonwealth Park is turned into a celebration of style and entertainment, all set among a million blooms.
The fact is I LOVE flowers. They fill my heart with happiness. (I hope David is reading this!) I remember all the beautiful blooms I was lucky enough to receive after my surgery when I experienced a mini-Floriade from the comfort of my own living room, but this is the real deal.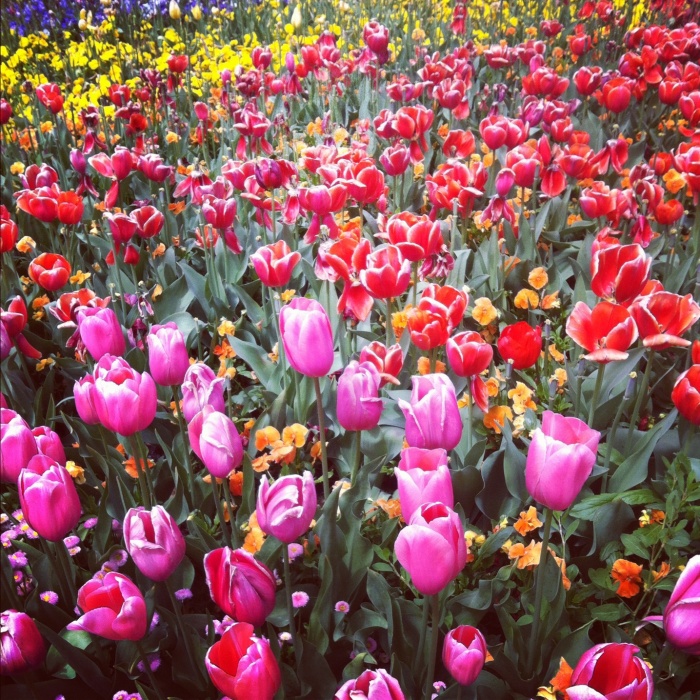 We check out the markets and  love looking at the flowers although  I'm especially enamoured with the Gnome Knoll (so many gnomes, so little time!)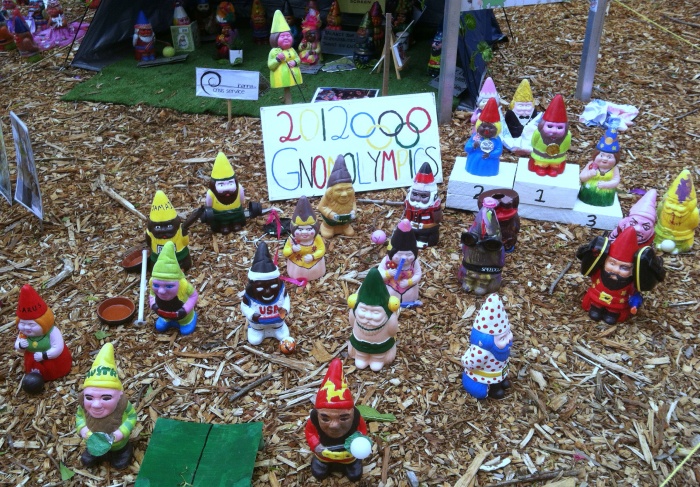 I have the best time in the Lindemans Open Garden where we have a merry old time tasting their Early Harvest Range which are 25% less alcohol and 25% less calories than other wines. I figure that means we can drink 25% more as a value added bonus! We have just enough time to watch a garden cooking demonstration with renowned gardener Meredith Kirton,  and celebrity chef Dominique Rizzo. I'm especially excited to see Dominique in action, as she is a regular writer in my beloved Australian BBC Good Food magazine.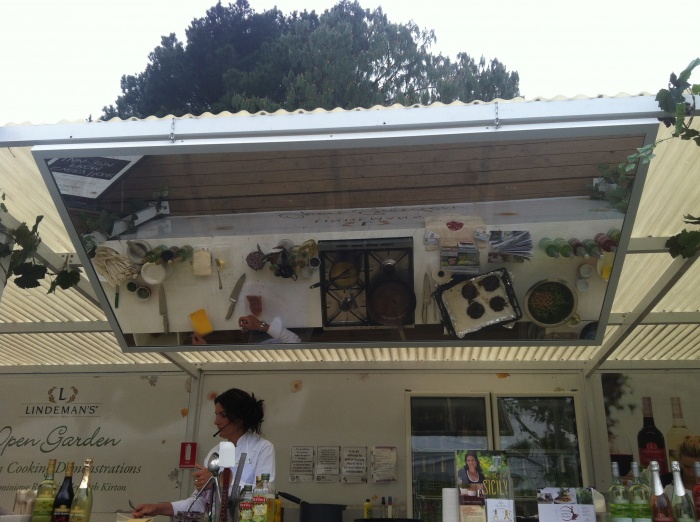 Meredith gives us some top tips for the garden and Dominique whips up some super tasty chicken wrapped in proscuitto, cooked with fresh herbs from the garden and served up with some cheesy, creamy polenta. We get to taste the fine wines during the demo and eat the fruits of Dominique's labours at the end.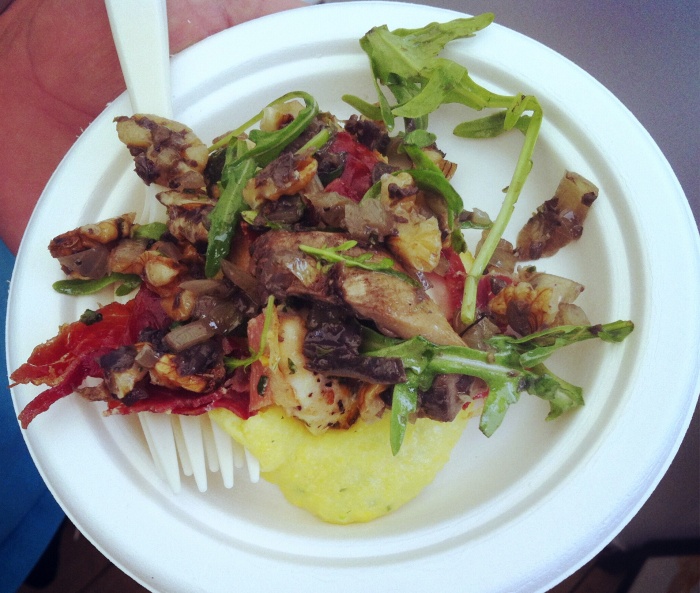 If all that wasn't thrilling enough, I answer one of Meredith's crowd questions correctly and win myself a Lindeman's apron. I'm so thrilled, you could be forgiven for thinking I've won the lottery, not an apron!
After all the floral fun, we decide it's time to be culture vultures and head to the National Museum of Australia where we learn about everything Australian from the past to the present and almost everything inbetween. Our musing round the museum keeps out of mischief for a couple of hours and tires us out entirely.
There's just time for a power nap at the hotel before we head out for our fine dining extravaganze at Courgette. My tummy is rumbling and my mouth is watering just thinking about it…