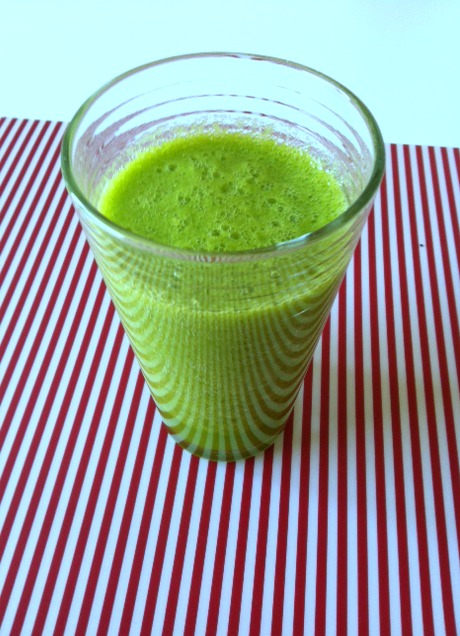 Serves 4
Karen from chair and chair shared this delicious recipe which I tweaked to make it thermie friendly! This juice may be green, but it's not mean. The trifecta of apple, mint and lime make it really refreshing! Give it a try!
Ingredients
1 stick celery, roughly chopped
1 navel orange, peeled and quartered
1 apple, cored and quartered
A handful of baby spinach leaves
Juice of 1/2 lime
A handful of mint leaves
1 tray ice cubes (10-12)
200g – 500g cold water
How to
Place everything except the water into TM bowl and chop for 30 seconds on speed 8 .
Add water and mix for 2 minutes on speed 8.
Other info
Prep time: 2  minutes   Cooking time: 3 minutes
TIP! The amount of ice and water you use depends on your taste. Remember less water, thicker consistency, more water, thinner consistency.