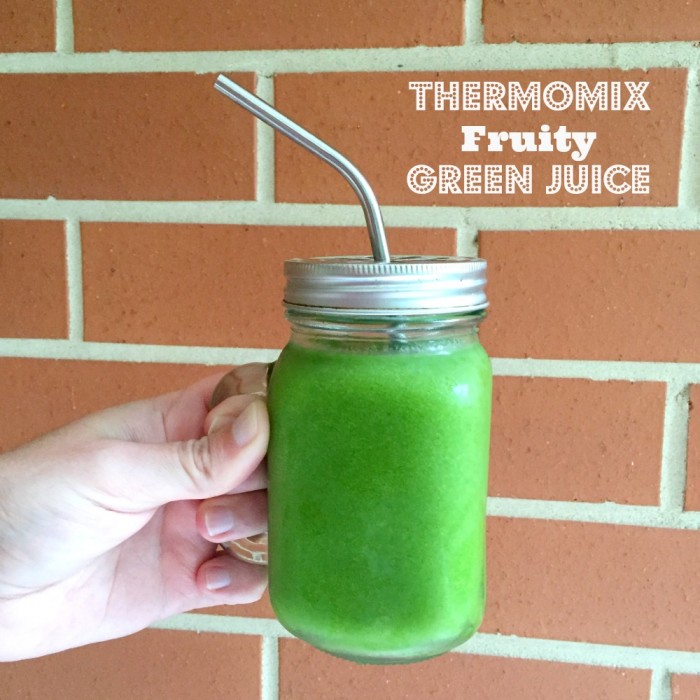 Serves 4
This juice is clean and green but so fruity that it tastes truly fabulous! This is a great juice for beginners because it just tastes so good!
Ingredients
1 roughly chopped frozen banana (see tip below)
1 navel orange, peeled and quartered or flesh of 1 mango
1 apple, cored and quartered
1/3 continental cucumber, roughly chopped
A large handful of baby spinach leaves
1 tray ice cubes (10-12)
380g cold water
How to
Place everything except the water into TM bowl and chop for 30 seconds on speed 8 .
Add water and mix for 2 minutes on speed 8.
Other info
Prep time: 2  minutes   Cooking time: 3 minutes
TIP! The amount  water you use depends on your taste. Remember less water, thicker consistency, more water, thinner consistency.
I chop bananas and freeze in individual serves in ziploc bags,  too easy!