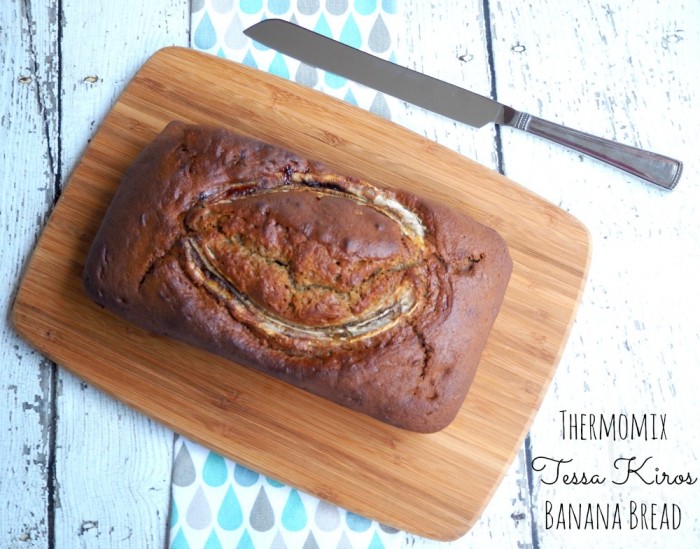 Makes 10 generous slices
I have to make a confession, I found this recipe on the Thermomix Recipe Community so I have no idea who Tessa Kiros is but I do know that she makes really great banana bread. I'm always looking for ways to put my brown bananas to good use and this recipe does the trick nicely. This Banana Bread has the most wonderful texture, freezes fabulously and goes great in the toaster. I took a leaf out of Nancy's book, or should I say a banana out of her fruit bowl, with the decorative banana baked into the top, it turns an everyday loaf into a teatime showstopper!
Ingredients
125g butter, softened and chopped
180g dark brown sugar
350g ripe bananas (about 3 large bananas) plus 1 extra banana for decorating
2 eggs
1 teaspoon vanilla extract
1 teaspoon ground cinnamon
250g plain flour
1 teaspoon baking powder
3/4 teaspoon bicarbonate of soda
3 tablespoons warm milk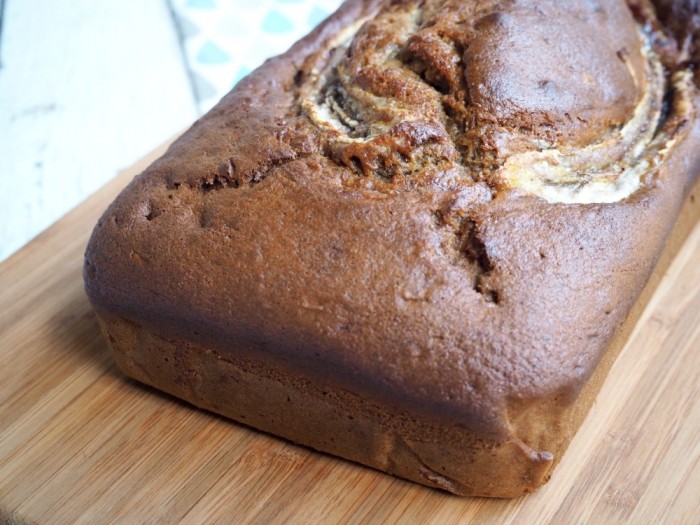 How to
Preheat oven to 180C/160 fan-forced. Grease and line base of a loaf tin.
Place butter and sugar in TM bowl and mix on speed 4 for 20 seconds, then scrape down sides.
Add all other ingredients and mix on reverse for 30 seconds on speed 6.
Pour mixture into loaf tin. Cut extra banana in half lengthways and gently press into the mixture.
Bake for about 50-55 minutes or until a skewer inserted comes out clean.
Other info
Prep time: 1 minute Cooking time: 55 minutes
TIP! The bread freezes really well – it's great for lunchboxes!