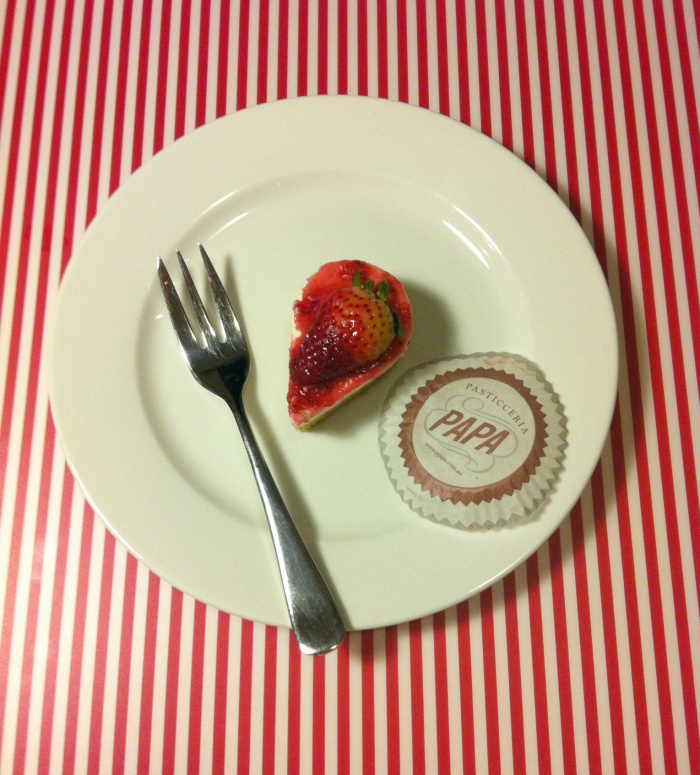 There are some mornings when it's just better to stay in bed. Today is one of those mornings. I just didn't know it yet!
It all seemed like such a good idea when Pippa suggested breakfast and perusing providores in Haberfield, Sydney's Little Italy. What's that they say about the best laid plans?!
First, we oversleep which means I have to rush around like a headless chicken and wrestle frozen cookie dough with my kitchen machete so that I can take some freshly baked cookies to Pippa and Col. I still have time to straighten my hair, which then gets rained on en route to the car, and leaves me with a style far worse than my bed hair!
So much for my good intentions, my fresh-from-the-oven cookies steam up the car and then we're so busy faffing about said cookies, that we take a wrong turn, and end up on the other side of town! However, undeterred,  I'm still thinking positive and enjoying our bonus sightseeing tour!
When we finally arrive at Haberfield, there's a queue outside Papa's patisserie…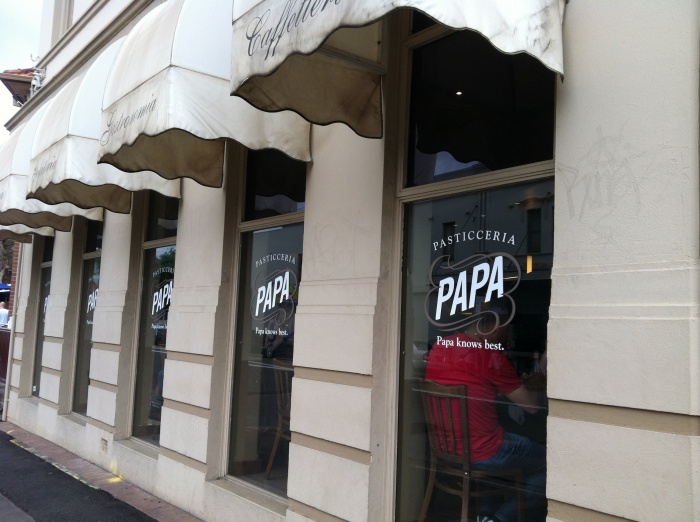 …and when we get inside, it's easy to see why. My eyes are out on stalks, with every kind of cake I can imagine… and more! Clearly, I can't indulge but I  do grab a cracking croissant and a teeny tiny cheesecake for David. I have to make a hasty retreat before I do some serious damage! Weight Watchers Alert!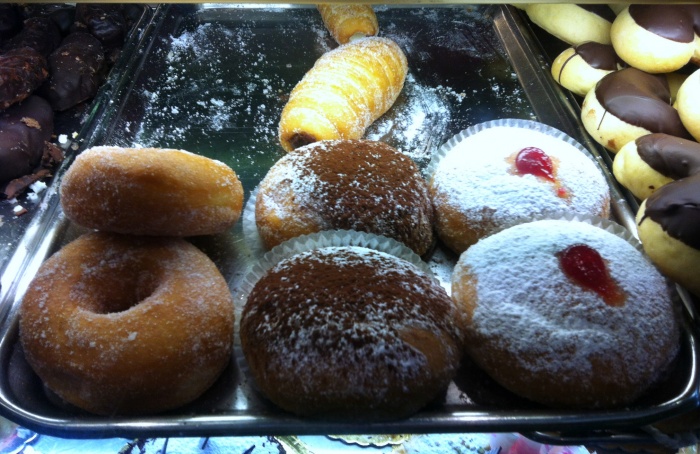 There's a slight technical hitch as it seems there are no cafes for a big breakfast in Haberfield, not that we can see anyway. There are lots of places for coffee and cake, but not for something more substantial. We're all getting peckish and a bit prickly by now, and our breakfast is  looking a lot more like brunch.
We decide to try our trusty favourite  Treehouse in North Sydney but get stuck in traffic. It seems like every man and his dog feels the urge to come to this part of town because there's no place to park! We drive up and down and round and round for ages before we score a spot and by the time we get to Treehouse, we're totally ravenous.
I'm so hungry that I forget to take a photo of my beautiful breakfast for Fat Mum Slim's Photo A Day so I have to resort to snapping David's empty plate which looks a lot better than my leftover egg yolks. It's been quite an eventful morning but things go from bad to worse when we get back to the car, only to be greeted by a traffic warden and a $496 parking penalty! Aaargh! It seems we have inadvertently parked in a disabled spot which is tenuously marked by some very dodgy and ambiguous signage!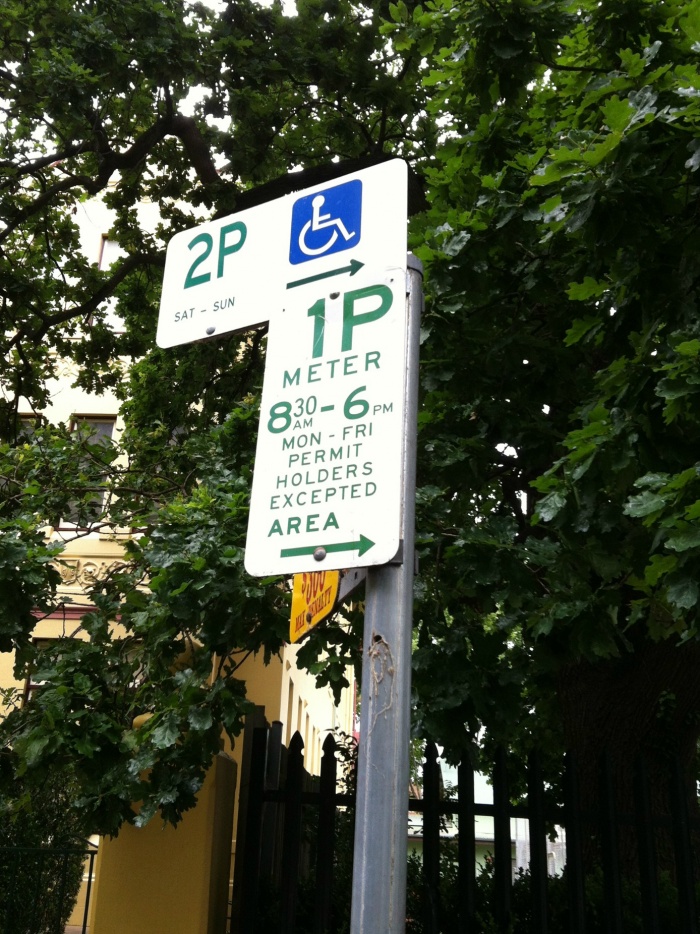 On the plus side, I have my 10k Run4Fun tomorrow to look forward to!  But alas, when I check my transport info, I find there's trackwork on the trains! Can you believe it? This means I will have to take 1 train and 3 buses just to make it to the start line. I'll be finished before I've even started. Boo!
That's the cherry on the cake of my miserable morning! Today is one of those days when it would have been a far better idea to stay in bed than get out of it! A true catalogue of disasters!