I never travel light and always have to do some suitcase wrestling before I take a trip. I wish I could be a holdall and a handbag kind of girl, but I'm not.  I'm a jumbo suitcase, 3 carrier bags and a handbag kind of girl. Moreover, and rather alarmingly, I've developed a nasty habit of late, where I head home even more encumbered than when I left… and our little weekend jolly to the Mountains is no exception!
I manage to bring a whole bag load of stuff back to town with me, it seems that every place we stop, I feel the need to shop!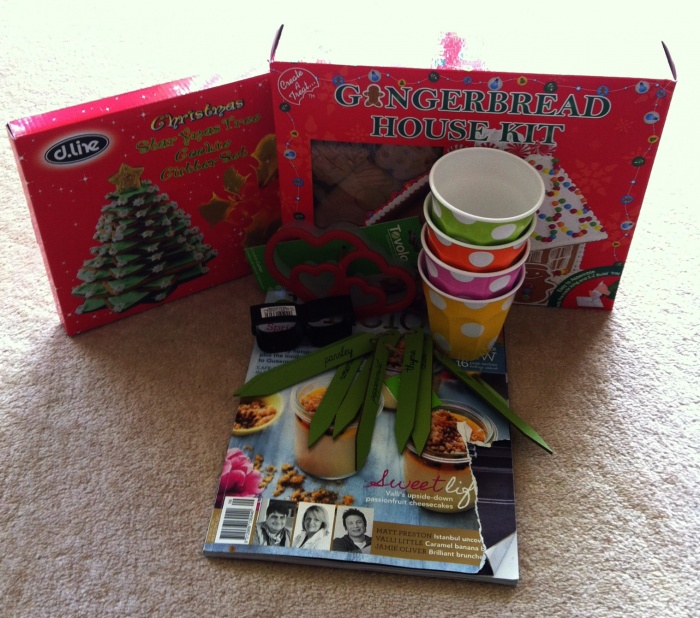 I fall in love with these gorgeous green herb markers in the Mount Tomah Botanic Gardens. I think they're going to make my herbs happy, and failing that, they'll definitely make me happy! I especially love the stick that says "no idea."!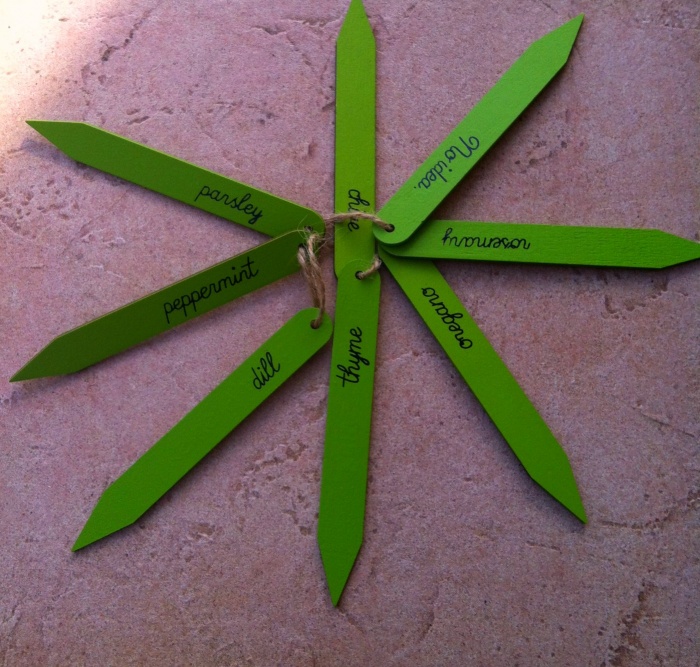 I do some serious damage in my favourite shop in Leura, Whisk. I don't think I have ever been inside this shop and left empty handed! It's a complete Aladdin's Cave inside and I could easily melt down my credit card if left unattended. I start with the Christmas tree cookie cutter set, then grab some snazzy spotty coffee cups, which are cheerful enough to brighten up the most miserable mornings. I fall in love with a double heart cookie cutter and Stace and Steve treat me to the  super cool shades cookie cutter!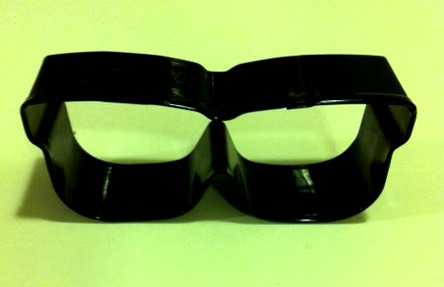 When we stop by the supermarket, I can't resist the Gingerbread House kit…  I now have everything I need to assemble and decorate my own gingerbread house! I'll keep you posted on our Grand Gingerbread Design! I just can't wait for Christmas. Best of all, neither David or I like gingerbread so much, so think of the calories we won't consume! We can look, but we won't touch!
As if all that wasn't enough, Louise the lovely lady from Doveleigh,  lets me head off into the sunshine with a back issue of Delicious magazine which is packed full of recipes made to make my mouth water. There's plenty in those pages to keep me in the kitchen and out of mischief for a while!
I am the ultimate happy shopper!