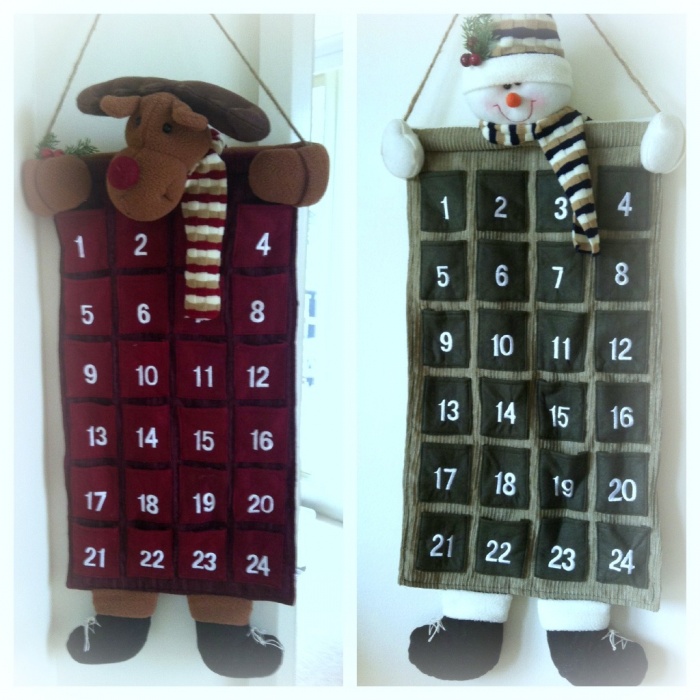 Today is the 1st of December and it's  a day of new beginnings!
First off, it's the first day of Summer! Things are really hotting up, literally, with the mercury tipping a sizzling thirty seven degrees! Phew! I figure I can beat the heat if I go out and pound the pavement super early, but I'm wrong! I couldn't tell you the exact temperature at 6am but I know it's hot enough to melt! What a sizzler!
I'm sure I suffer more in the heat without a thyroid, than when I had one, but I can't be sure. Maybe I just have early menopause? Or maybe, I just have to accept I'm hot stuff! (And I say that with my tongue lodged firmly  in my cheek!) Whatever, the reason, I shall have to become happy in the heat, and suck it up, because Summer has only just started! There's a whole lot of hot to go yet!
Secondly, it's the start of a new month, more to the point it's the start of December, which means it's the first day for me to find a present in my pocket on my advent calendar. I know advent calendars are really for kids, but I figure it's fine to still have one, as I'm just a big kid in a grown up body! Advent calendars are just one of many things that I haven't grown out of yet!  Today, I score a mini Twix which gets December off to a delicious start. Unfortunately, the scratchy I put in David's snowman wasn't a winning ticket, but we live in hope! Christmas is all about miracles, right?!
To complete my trifecta of fresh starts, it's also the advent of a new month on Fat Mum Slim's Photo a Day. I played along last month, with a picture a day the whole month of November. I am not a creative or skilfull photographer, but what I lack in vision and execution, I make up for in enthusiasm. Having fun with my photos and checking out everyone else's widens my windows on the world! Please say you'll play along too!
And just for the record, today's Photo a Day  prompt is 8 o'clock... and here's my photo.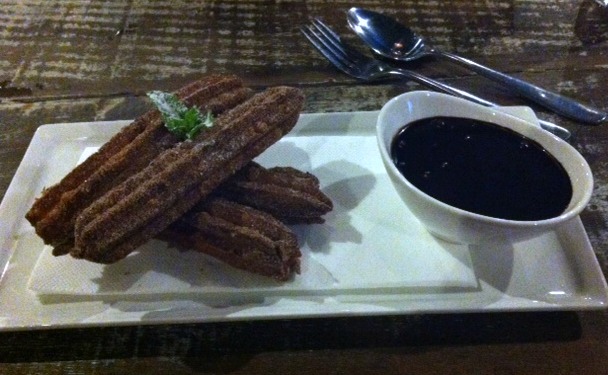 At 8 o'clock, I was enjoying  a fabulous feast (Brazilian-style) with fantastic friends.  I was also just about to help David along with his delicious dessert! Love Christmas! Love my friends! Love Churros!
Happy December everyone!