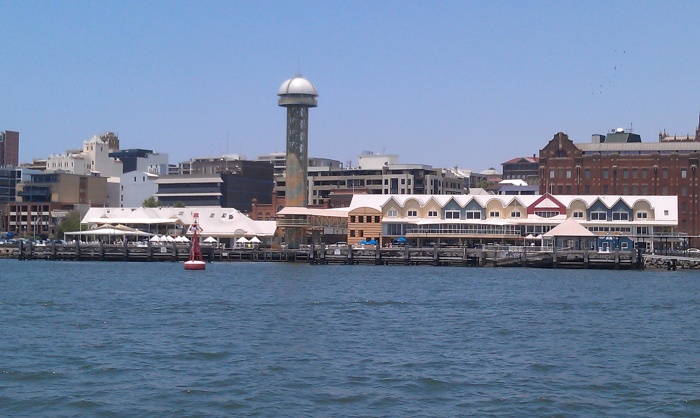 We take off this weekend. We're back in one of our favourite cities, Newcastle. It always tickles us to visit the city in Australia with the same name as David's hometown in England, and weirdly, it's the place I came to celebrate being "cancer free" after my first diagnosis. The irony isn't lost on us, but we can't wait to get the party started.
I fell in love with Newcastle when I first came to Australia on holiday 10 years ago, and it seems I was ahead of my time because Australia's second city is ranked number 9 in Lonely Planet's Top 10 Hottest cities 2011. I think Newcastle is one of Australia's most underrated cities. Shall I tell you why?
1. It has the most beautiful beaches, and ocean baths. Knock yourself out sunbaking, surfing, swimming or just having a leisurely stroll along these beautiful beaches.
2. It has a plethora of wining and dining options from cool bars and fine dining along the foreshore to the trendy bars and cafes of Derby Street. There's something to tickle everyone's fancy.
3. There's an amazing arts scene, with great live, local music, the Newcastle  museum, the Maritime Museum and a spectacular new art  gallery opening early 2014.
4. You can take a ferry across the harbour to the 32km  Stockton Beach, and get your adrenalin pumping with a bit of sandboarding.
5. It's an hours drive away from wine tasting in the Hunter Valley and whale watching at Port Stephens and the perfect base to explore this wonderful region.
Now I know, Newcastle was settled in 1801 as a colony for the most badly behaved convicts but don't let that put you off. It's come a long way since then!
We have an absolute ball  despite wild weather. We enjoy breakfast at my favourite cafe Goldbergs,  chill out with a cold beer at the Honeysuckle Hotel, have a delicious dinner at Sprout, (so delicious, I have to tell you about it, here), take the "Christmas" ferry for a sneak peek at  Stockton Beach and even find time to enjoy a big Sunday roast at Jamie's house and hang out with some real Novacastrians.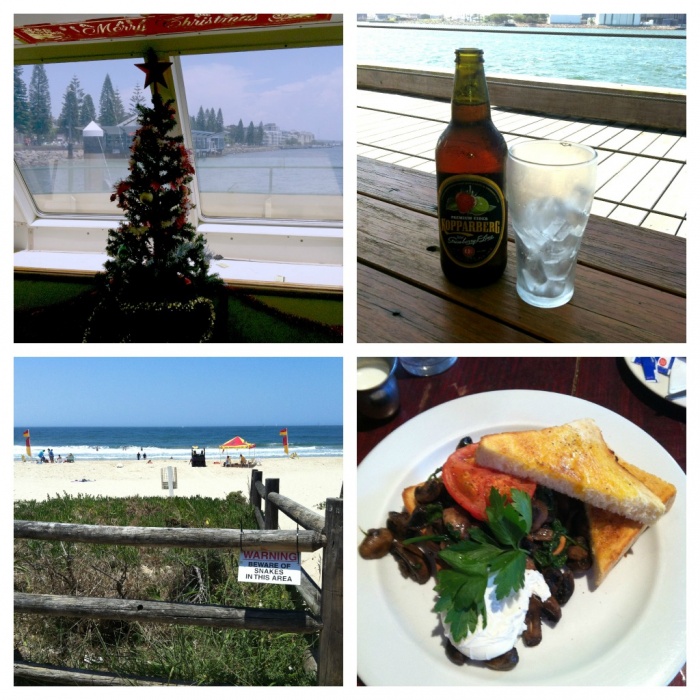 There's something wonderful about a weekend away, especially when it's in a place as perfect as Newcastle. If you could escape for the weekend, where would you go?