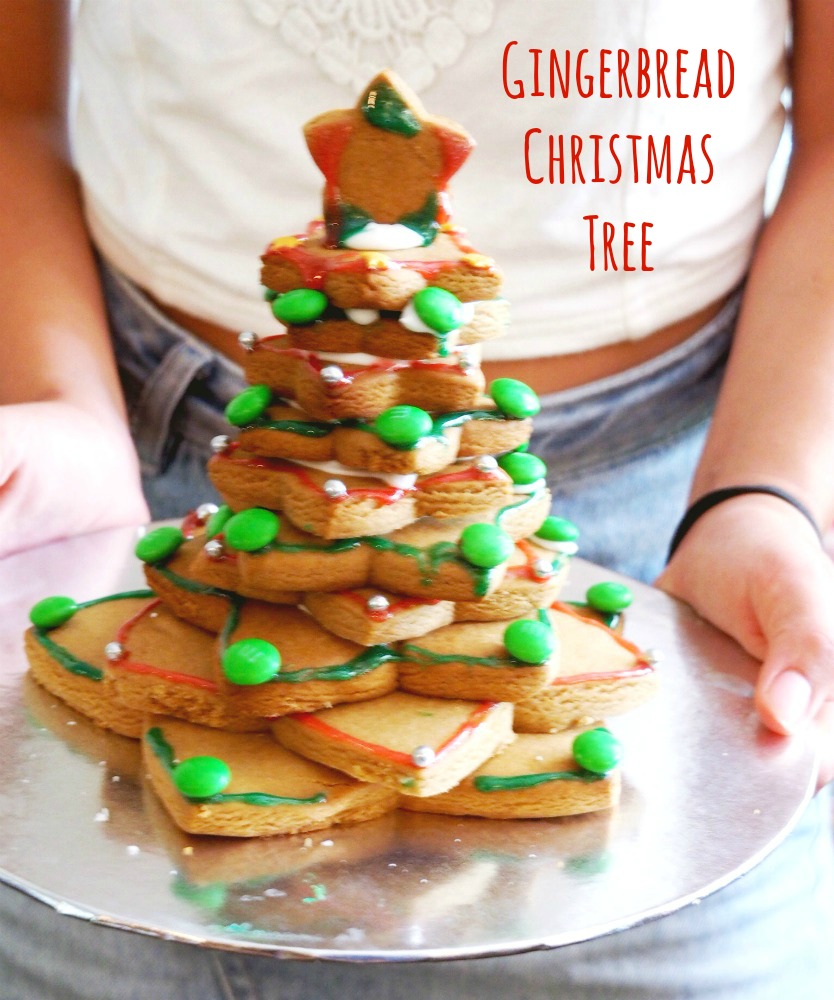 Makes  1 tree
This gingerbread tree is easy and fun to make!
I always get a bit excited about gingerbread at yuletide and this Christmas cookie tree ticks all the boxes. I have a 10 piece cookie cutter kit, but you could easily make your own templates or use any variation of star size cutters. This Thermomix  gingerbread recipe is  my favourite but if you want something a little different, you could try my chocolate gingerbread or my melt and mix gingerbread which are equally delicious!  And… if you're not a big fan of gingerbread, try making the tree with your a yummy vanilla cookie recipe like  Nigella's Rainy Day Biscuits.
I  always wanted to make a gingerbread house but have neither the time, the skills nor the patience. However, I used to have an arrangement with my friend Tracey (she of that totally extra Rocky Road fame.) She and her daughter would make the frames for the gingerbread houses and I would rock up with an abundance of lollies and enthusiasm and help assemble and decorate the houses. Let's just say I'll never be an architect because my house was more of a lean to!
Anyhoo, since Tracey moved back to the UK, I've been left all on my lonesome with my gingerbread pursuits. Houses are definitely out this year but I can still keep up my tradition of making a gingerbread tree because it's so easy even I can do it! This year, my friend Grace came to join in the fun and when it comes to decorating, she's got skillz!
This is a super fun activity to do with family or friends, because once you have the baked shapes, you can assemble and decorate your trees together – just add your favourite lollies and some of those icing decorating pens! Play some Christmas tunes in the background and you're all set.
Christmas tastes better with a gingerbread tree, I promise!
Have you ever made a gingerbread tree? Have you got a favourite Christmas tradition?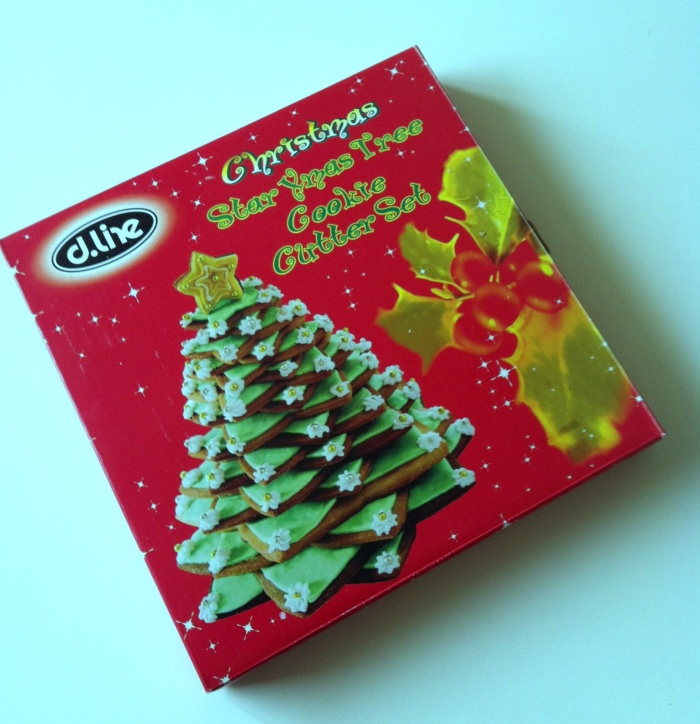 Ingredients 
FOR THE BISCUITS
380g plain flour
1 tablespoon ground ginger
1 teaspoon mixed spice
1 teaspoon bicarbonate of soda
100g brown sugar
130g butter
130g golden syrup
pinch of salt
1 egg yolk (save the egg white for the icing)
FOR THE DECORATIONS
Jelly beans, smarties and cachous for decorating
250g icing sugar
1 egg white
1-2 teaspoons water (if necessary)
How to
1. Preheat oven to 180C / 160C fan-forced. Line 3 or 4 baking trays with baking paper.
2. Place all the gingerbread  ingredients into TM bowl  and mix for 12 seconds on speed 6. 
3. Set the dial to the closed lid position  and knead for  50 seconds on interval speed.
4. Tip the mixture out onto a lightly floured silicone mat and knead into a smooth ball. Cover in plastic wrap and refrigerate for 30 minutes.
5. Roll the dough between two pieces of baking paper. It needs to be about 4mm thick.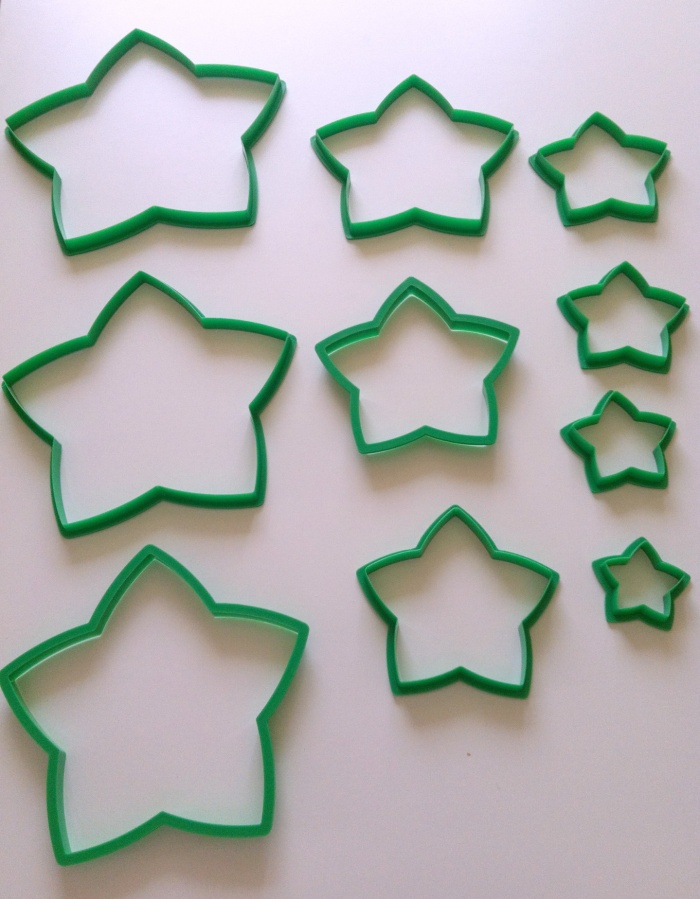 6. Remove the top layer of paper and cut out the stars. Remember to cut out an extra tiny star for the top of the tree!
7. Place onto baking trays and bake for about 10 minutes, depending on the size of the stars. Allow to cool on trays for 10 minutes before removing to a cooling rack. Decorate when cooled.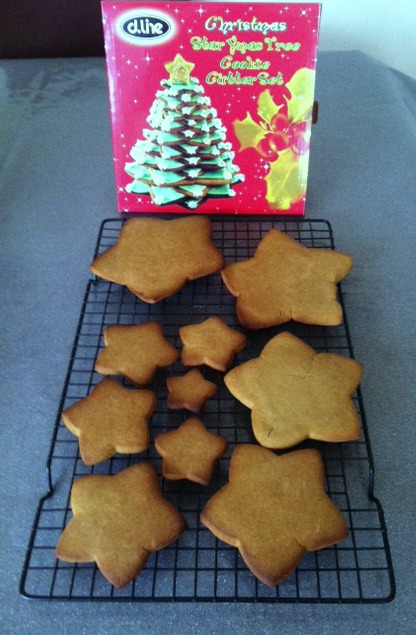 FOR THE ROYAL ICING
1. Insert Butterfly into TM bowl.
2. Place egg white into TM bowl and beat without  the MC for 1 minute on Speed 4.
3. Scrape down the sides of the bowl and then beat again for  2 minutes on Speed 4. Add the icing sugar slowly,  one tablespoon at a time through the hole in the lid. Add a little water if the icing is too stiff.
4. Using a piping bag, decorate the tree. Secure one star at a time with a blob of icing in the centre. It's easier to decorate one star/layer before adding the next one.  Decorate with edible glitter, sweets and cachous! Have fun!