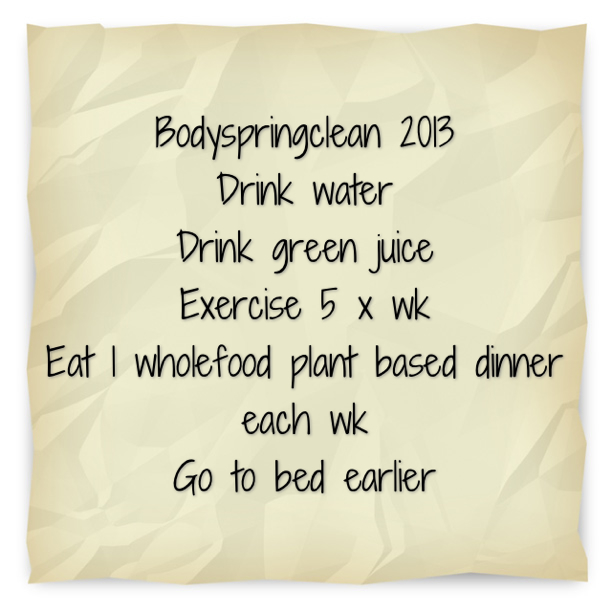 I haven't quite made any resolutions – so many things I want to achieve and only 364 days in which to do them! I just don't know where to start!
So I've decided to stop making resolutions and just do something! And the something that I've decided to do, is Jo's  January Body Spring Clean Challenge. I certainly did a lot of eating, and a lot less exercise over the festive period and all the bad  things I did and the good things I didn't do have taken their toll! It's time to take action!
I love the challenge, because it's short, sweet and simple and  I've set myself 5  goals I know I can realistically achieve, and maintain for the month of January. Check them out! I've already made it through Day 1 and feel better already! I'm going great guns!
If you want to feel in finer fettle and have fun, think healthy, set yourself some goals and  come join the party!  Feeling positive and acting positive is very empowering, and it's great to be part of a community. You can even share the love, the photos and your top tips on Jo's facebook page or on her blog, Quirky Cooking. There's prizes too, but of course, everyone's a winner,  baby! There's no better prize than feeling good and looking great, and shining inside and out!
Let's do this!