Spurred on by my inclusion in Fat Mum Slim's Fab Four last week, I have been snapping like it's going out of fashion! I love Photo A Day – I love the spin it puts on things.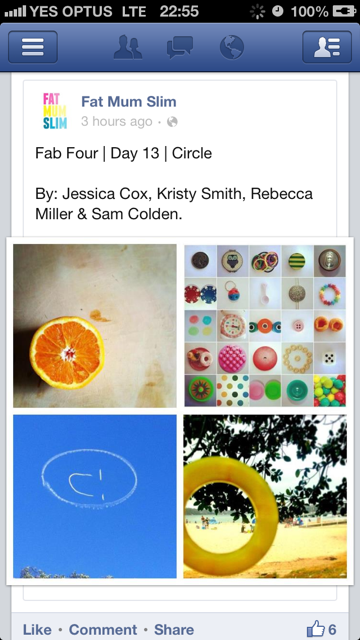 Day 14 was Something Yellow. This was going to be a tough one because I have never been a big fan of yellow, per se. Yellow clothes don't do my blonde hair any favours and I was brought up believing  yellow things attract insects. So Monday was a tad tough. However, I stumbled upon these yellow capsicums in the supermarket and they looked so bold and bright, I had to get a shot of them. In fact, I liked them so much they've inspired me to grow some of my own. Soon. Well, soon-ish. I am sure they will be a welcome addition to my balcony garden.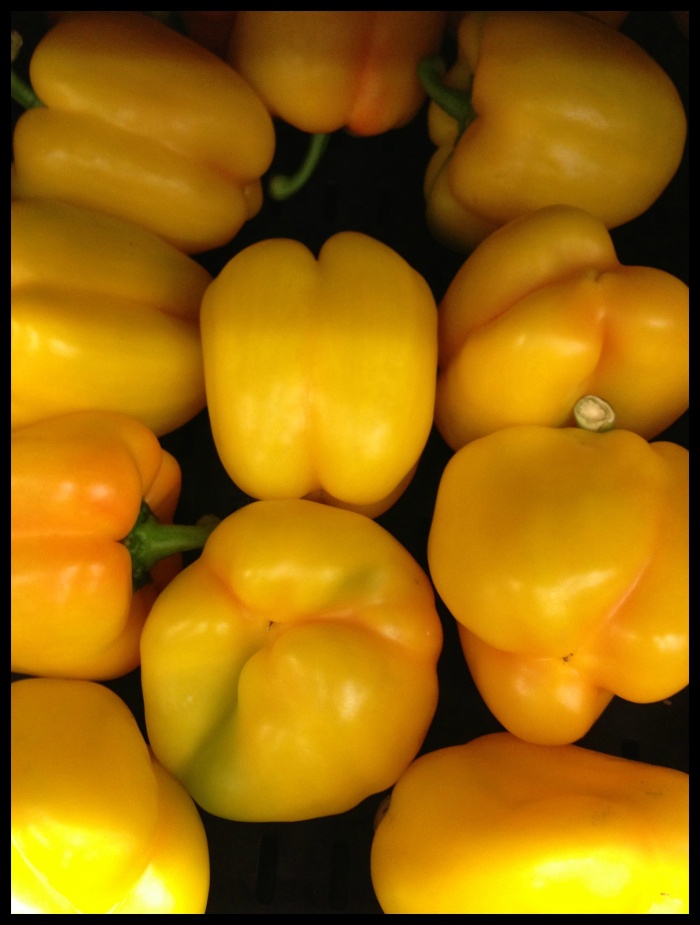 Day 15 was An Ordinary Moment. I think the escalator is a metaphor for life; always moving and full of ups and down! And as for the feet, well, best foot forward and all that!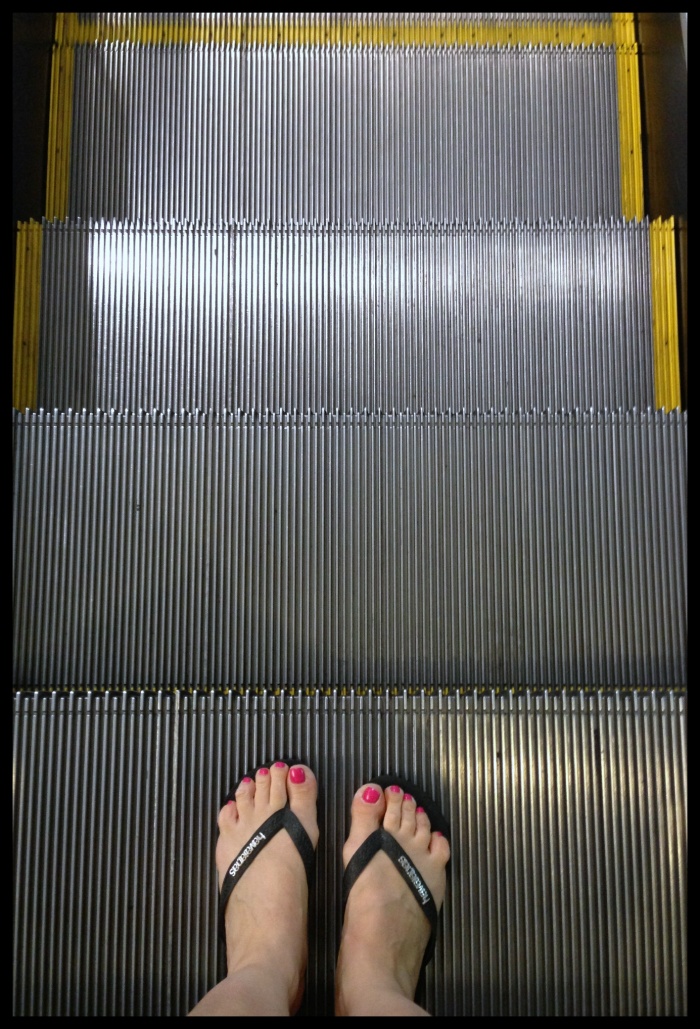 Day 16 was Two Things. The possibilities were endless but not when I was ensconsed in the hairdresser's chair getting a cut and colour. Here's Heather working her magic with her scissors and comb. Incidentally, this is the chair. The chair where I was told I had Cancer. Not many people can say that they got their Cancer diagnosis under a heat lamp in the salon, can they? I always did like to be different!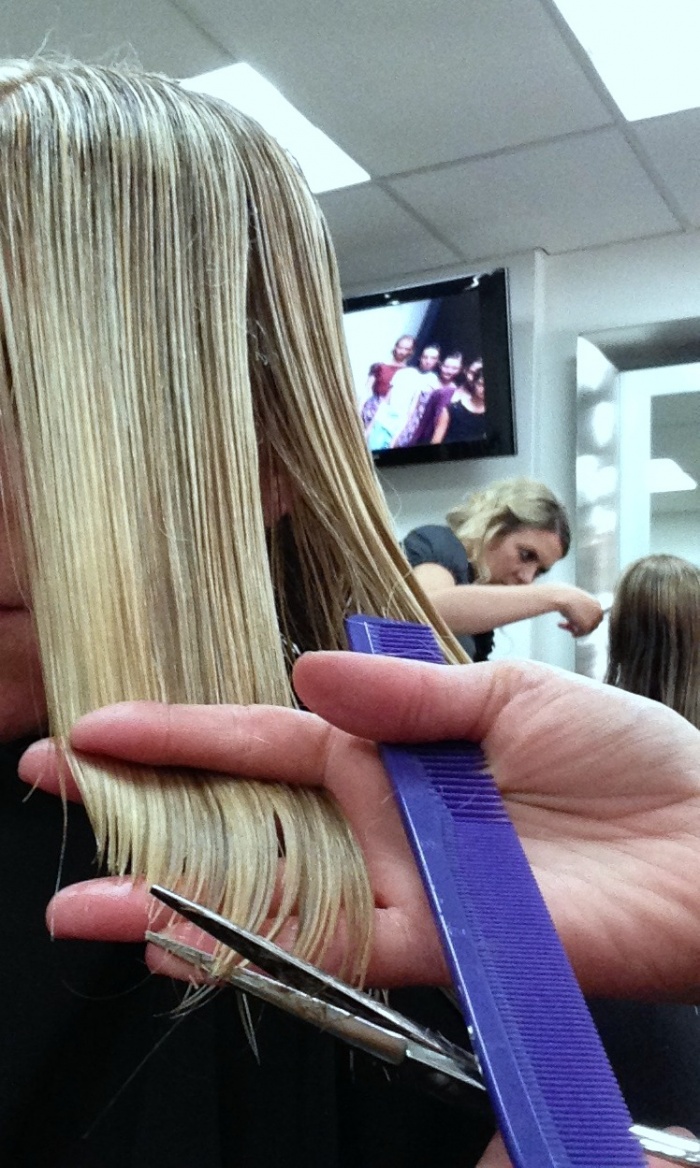 Day 17 was Ready. Life is too short to clock watch but I couldn't help myself on Thursday in my desperation to get out the office door! 4.15 is finish time and although I love my job alot, I love hometime even more!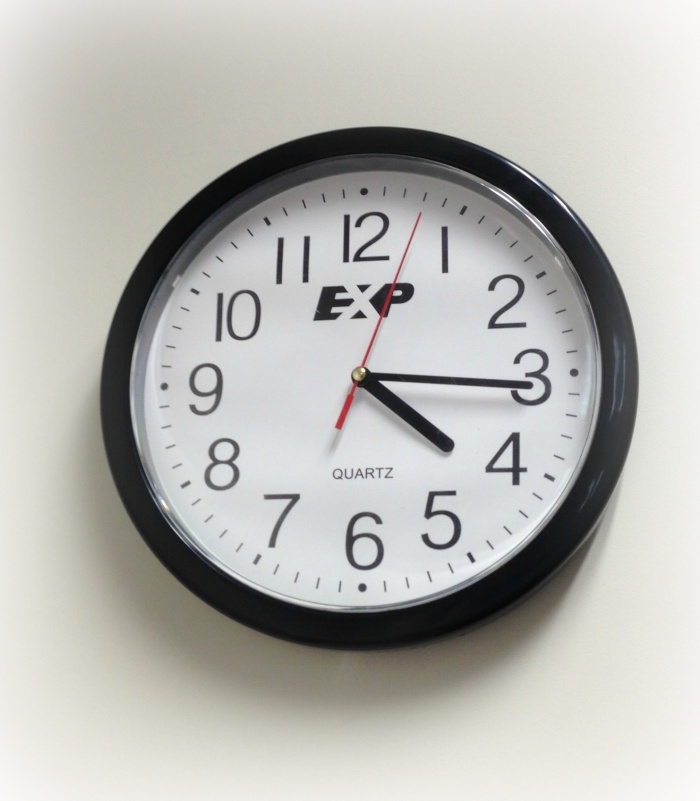 Day 18 was Shadow. This was the day the mercury tipped 45 degrees CELCIUS and I, in my wisdom decided a walk in search of a shadow shot was in order! I am a crazy lady! It was so hot, I was postively cooking out there! I didn't have to go far, to see this beautiful tree in shadow. I love that about Photo A Day, you notice things so much more! Sometimes we're so busy, we look but we don't really see, do you know what I mean?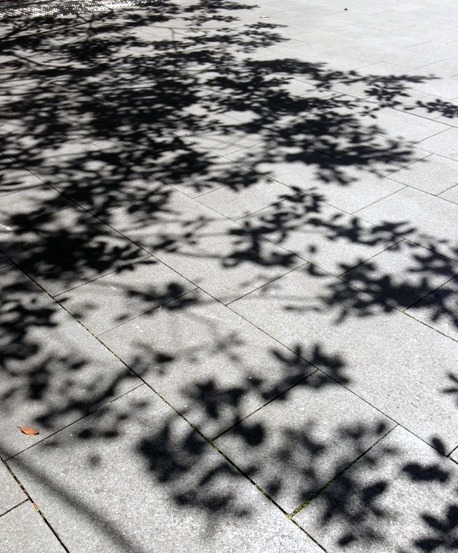 Day 19 was Delicious. We were over at a friend's for a barbecue and I was delicioulsy spoilt for choice. In the end, I settled on a snap of my beautiful Thermomix Beetroot Salad. I love the look, (oh, so colourful) and the taste, (oh so fresh,) and the fascinating fact that I can make it in minutes! This is about as healthy and delicious as it gets!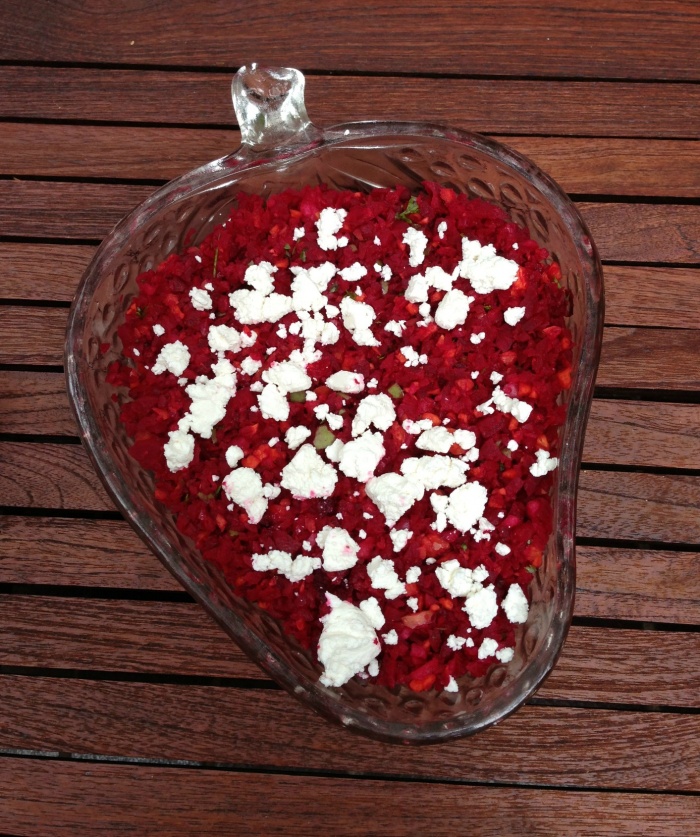 Day 21 was Something You Saw.  I actually saw lots of things but in the end I settled on this fabulous flower. If only I had seen it earlier, in the week, it would have made a mellow Something Yellow shot! It was a bright beauty in a sea of grey concrete buildings and I loved the look of it so much, I had to take a shot of it. I am reliably informed by my flowery friends Agata and Kevin, that it is in fact a Canna Lily. Isn't it as pretty as a picture?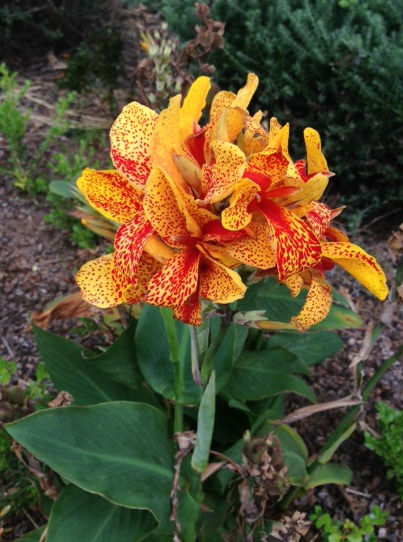 So that's my week in pictures, I love them all, because they put a little more see in me!