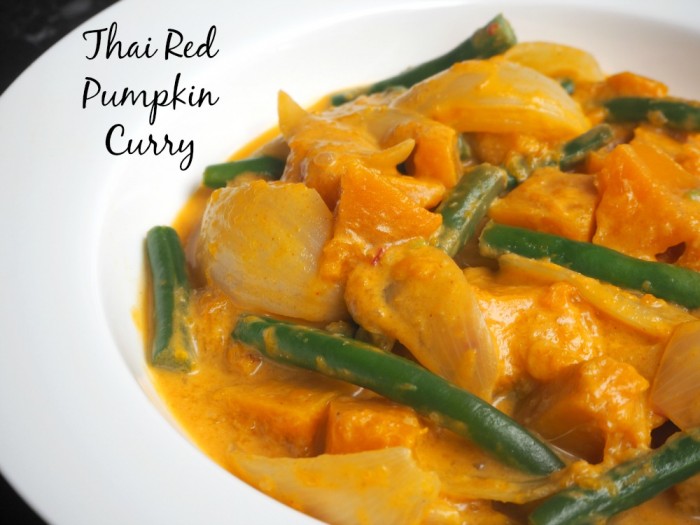 Serves 4
This curry is one of our favourites because it's so simple to prepare and full of flavour. Best of all, the softness of the pumpkin and the crunch of the green beans give it lots of texture. Who needs meat, when food tastes this good? Happy Meatless Monday!
Ingredients
1 tablespoon vegetable oil
2 onions, cut into wedges
2 teaspoons grated ginger
1-2 tablespoons thai red curry paste
1 cup (250ml) vegetable stock
400ml can coconut milk
1.25kg pumpkin, peeled and cut into chunks
150g beans, trimmed and halved
How to
Heat a wok or deep frying pan over high heat. Add the oil, onions, ginger and curry paste and cook for 1 minute.
Add the stock and coconut milk and bring to a simmer.
Add the pumpkin and cook for 15-20 minutes or until tender.
Add the beans and cook for a further 5 minutes or until the pumpkin is soft.
Serve with steamed rice.
TIP!
Don't try and cut calories using low fat coconut milk. I tried it once and it was terrible. Go full fat – full flavour!