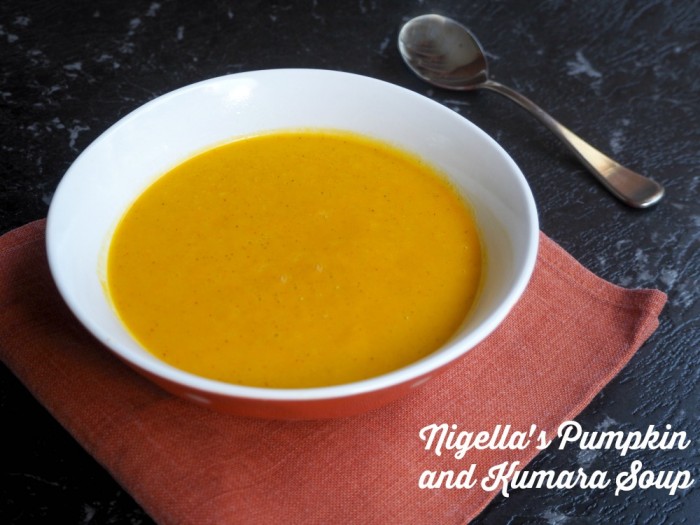 Serves 2 very generously
This is the ultimate comfort food. Lightly spicy and with a rich, creamy texture – yet,  it's dairy free! A low GI, hi-fibre soup-er-bowl!  If you want Soup Express, check out the Thermomix conversion here.
Ingredients
350g  diced butternut pumpkin and sweet potato
750 ml chicken or vegetable stock
½  teaspoon cinnamon
¼ teaspoon mace or nutmeg
Freshly ground pepper
4 teaspoons buttermilk or a dollop of sour cream, optional
How to
Put the pumpkin and kumara in a large saucepan with the hot stock and the spices.
Bring to the boil and simmer for about 15 minutes or until the veggies are tender. Add some pepper to taste.
Puree the soup with a stick blender. Pour the blended soup into bowls and garnish with some swirls of buttermilk or a dollop of sour cream if you like.
Other info
Prep time: 5 minutes   Cooking time: 20 minutes
Reference: Nigella Express Nigella Lawson