So today is the day of the long awaited Sun Run. The only problem is that there is no sun. Just rain. A lot of rain. I would go so far as to say it's raining kangaroos and koalas out there. However, as they say in the running business, the race must go on! And so must I!
You might call me brave, or stupid, or both,  for that matter, but I'm standing in the rain, in the dark at the start line. Even at this unearthly hour, 6.45 in the morning, the beach would usually be busy with surfers in the sea and walkers on the promenade, but as you can see today it's deserted! Apart from me and the other 4,362 runners that is.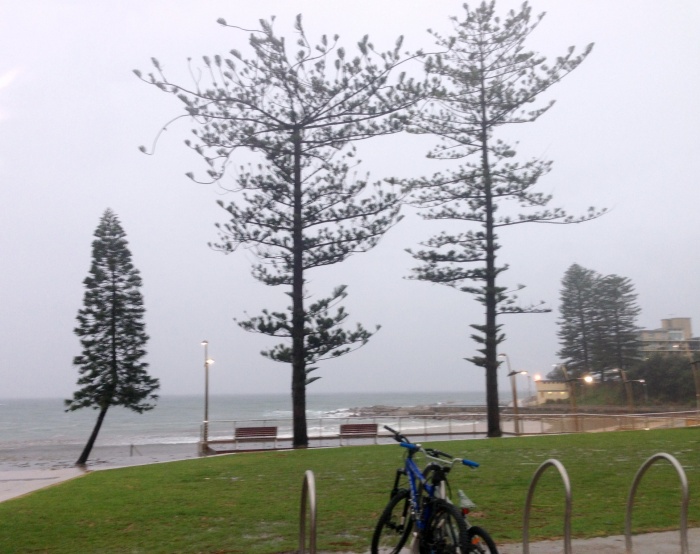 Today is the day that my running jacket became my best friend and I discover that running in the rain is really rather refreshing. I think I might start a new trend – the wet look is so in this year! I cross the finish line 1 minute slower than last year which is pretty good going considering the climatic conditions.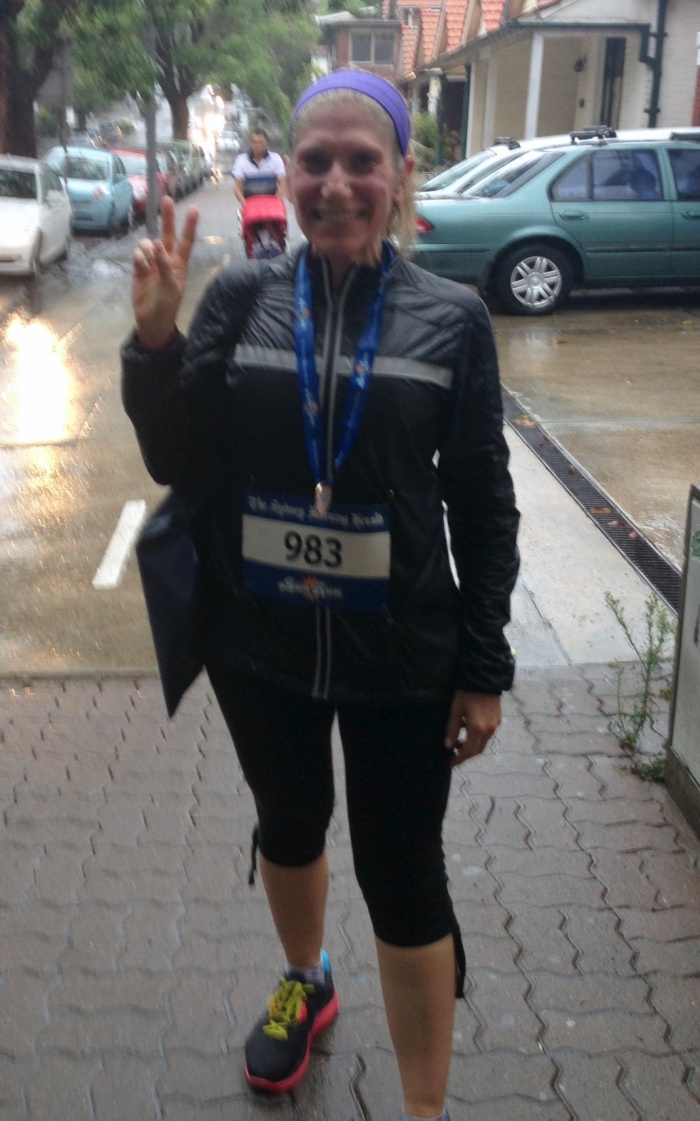 Even in the rain, the course is breathtakingly beautiful. I have run this race round Cancer. In 2011. the Sun Run's inaugural year,  BC (before Cancer) I ran a personal best, on the hottest day of the year!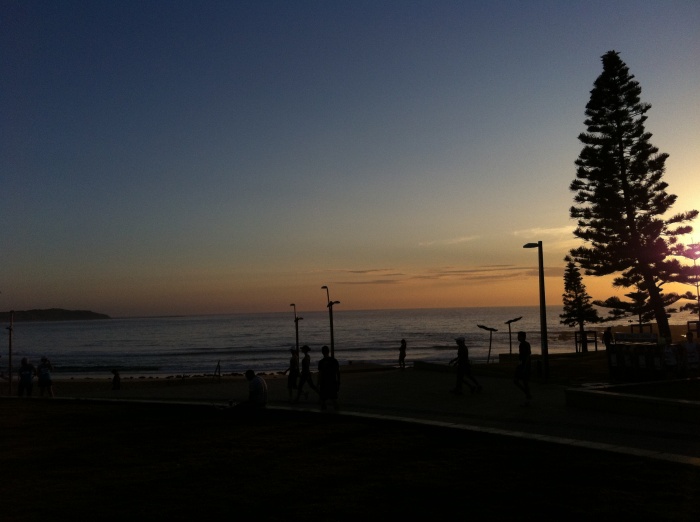 In 2012, the weather wasn't too hot, or too wet, it was just right and it was my first fun run without a thyroid. I was just happy to be there, and even happier to shave 30 seconds off my finish time!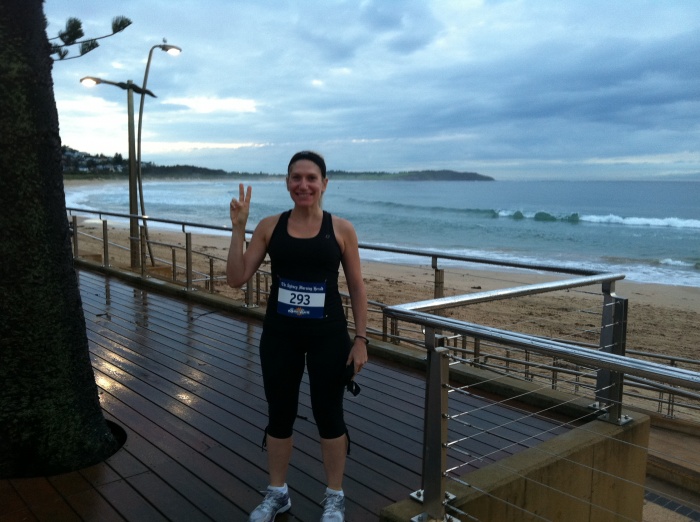 This year may not be my fastest, but I did finish, and I got a medal for it!
It goes without saying,  I'll be back next year, rain or shine.
It should be noted that David was my driver this morning and for that I am very thankful. He was up before the birds and was  my personal early morning taxi service and if anyone deserves a medal, he does! He's not really a medallion man, so I took him for breakfast and shouted him an edible medal instead! See, everyone's a winner, baby!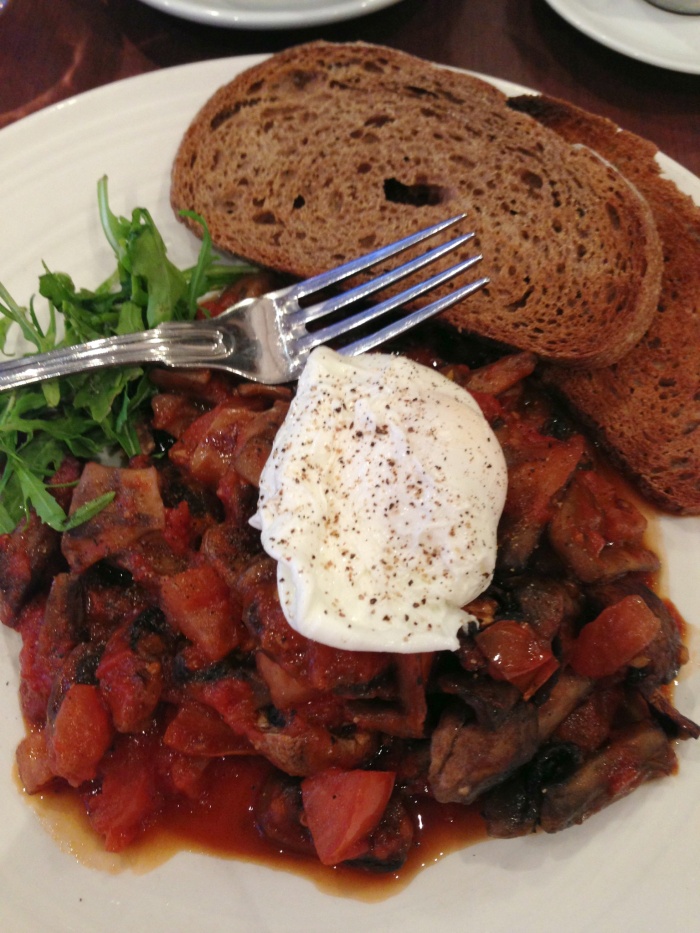 February Photo A Day, Day 1 – Fork!