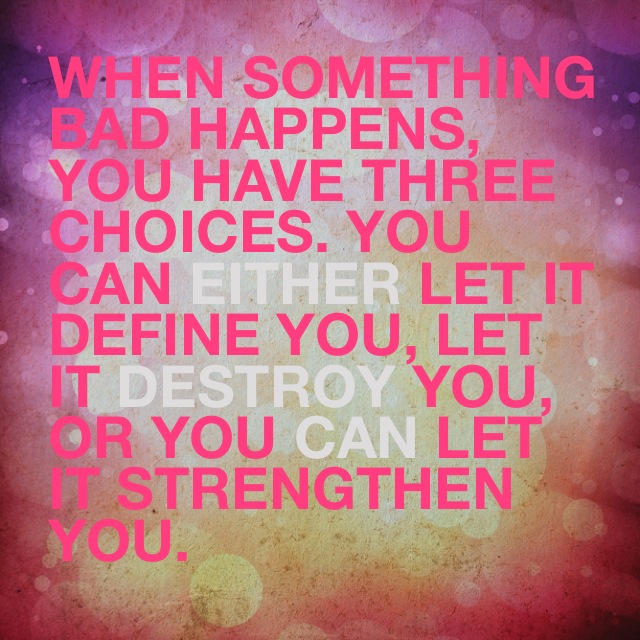 A few weeks ago, I went to see my old friends at Radiology for an ultrasound and second x ray on my thumb. You know you've been through the medical mill, when either the receptionists/secretaries know you by (first) name and/or whichever department in the hospital you rock up to, you're always in the system. Sure enough, my name and medical history pop up on the screen in nano seconds, and that's when she says, "Oh, you're an Oncology patient, aren't you?" For a split second, I panic and think what does she know that I don't? I thought I had trigger thumb, surely it's not Cancer! Then I click on, "Oh no," I say,  "I haven't got Cancer, I've just got a bad thumb." She smiles back at me.  "That's OK," she smiles, "it just means you get it cheaper." Ha! This is a first! Cancer with Benefits! Nevertheless, I'm not overly keen on the "Oncology" label. Cancer doesn't define me. I would like to add a few more hashtags to the label, #blogger #baker #runner and hey lady, #survivor! How's that for starters?
Anyway after weeks of wearing that trend setting splint, which incidentally, is now so rank, it's probably an environmental health hazard … my thumb still hasn't improved. My GP refers me to a hand surgeon and I manage to score a cancellation. I really should be chaperoned to all doctor's appointments, not because I melt down but simply because I can never remember anything they say. I am so busy hanging on to the doctor's every word, that I forget everything. Today is no exception! Aarggh! I know as much after the appointment as I did before, that trigger thumb is all about some damaged ligaments.
Surgery is last chance saloon and seeing as I've had my fair share of going under the knife lately, I'll do anything to avoid it. So, there's no avoiding the big syringe and outsize needle that's about to be plunged into my hand with a whole heap of cortizone. I want to take a picture but my camera skills aren't exactly red hot with my right hand, never mind, about my left one! The doctor gives me a local and asks me not to jerk my hand as it can ruin the proceedure! I tell her, I am very au fait with needles these days and not to worry. Sure enough, although uncomfortable, it's a walk in the park compared to the glory days when my neck was used as a human pin cushion! I entertain myself during the jab reminiscing on ye olde Cancer days –  2 surgeries, scars, hypothyroidism and radioactivity! All that drama, and  although Cancer may have played havoc with my body, it certainly didn't destroy my spirit!
I realise then lying there on the bed how far I have come. Strange as it sounds, Cancer has made me stronger.  The doctor asks me if my thumb feels like it is about to explode, which it does, but once I've checked that it's not actually going to self destruct all over the room, I'm fine. I know the pain is temporary.  The doctor's impressed! I don't so much as flinch! I'm hard as nails. Or maybe even harder.
So you see, Cancer hasn't defined me, it hasn't destroyed me, it's just made me stronger! Cancer with benefits! It's strange but true. Tell me friends… what gives you your superpowers? Let me know!