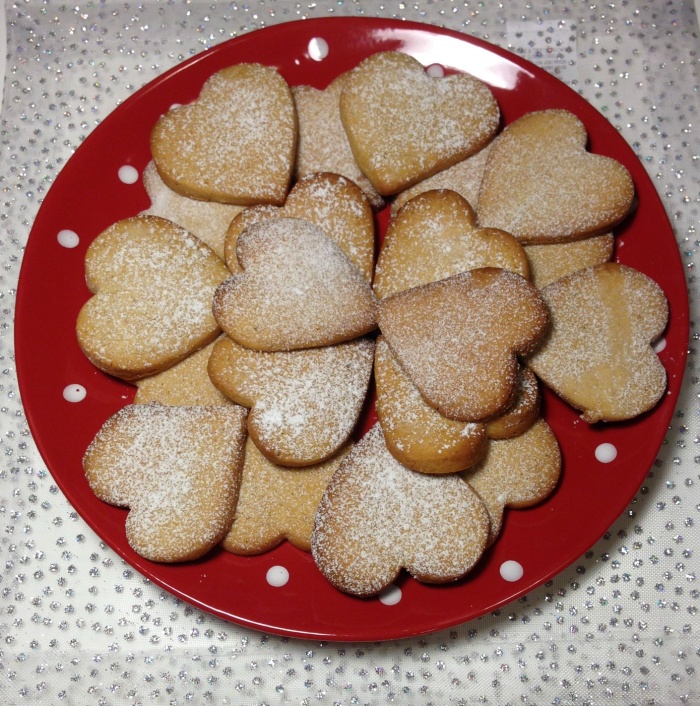 Makes 24 (depending on size of your cutters)
This is another gem from the Recipe Community – and these little beauties are Carla's creation. She's got a Facebook page too, check it out, it's  called Carla's Kitchen Creations. Quick, simple, egg free – and they keep really well too! This recipe was made for cookie cutters. The dough is easy to work with and holds it's shape really well. 
Ingredients
100 g raw sugar
200 g butter, cubed
140 g golden syrup (or use honey or maple syrup)
340 g plain flour
60 g Self Raising Flour
1/2 teaspoon ground cinnamon
40 g milk
How to
Preheat oven to 170C or 150C fan-forced. Line 2 baking trays with baking paper.
Mill the sugar for 10 seconds on speed 8.
Add the butter and cream for 10 seconds on speed 6.
Add the honey and cream for 10 seconds on speed 6.
Add the remaining ingredients and mix for 20 seconds  on speed 5, using the spatula to help incorporate.
Set the dial to the closed lid position and knead on interval speed for 1 minute.
Tip the mixture onto a sheet of baking paper. Lightly knead the mixture and bring it together. Divide the mixture into two balls and wrap in plastic wrap and pop it into the fridge for about 20 minutes so that it's easier to work with.
 Roll dough between two sheets of baking paper until about 5mm thick. Cut out biscuits with your preferred cutter. (The bigger the cutter, the less biscuits you will have!)
Place cookies on prepared trays. Bake for about 15 minutes, or until lightly golden.
Cool on trays. Serve dusted with icing sugar or go all out and decorate with glace icing.
Other info
Preparation Time: 3 minutes (+20 minutes chilling time)  Cooking time: 15  minutes
Reference: http://www.recipecommunity.com.au/recipes/honey-cinnamon-cookies/62813