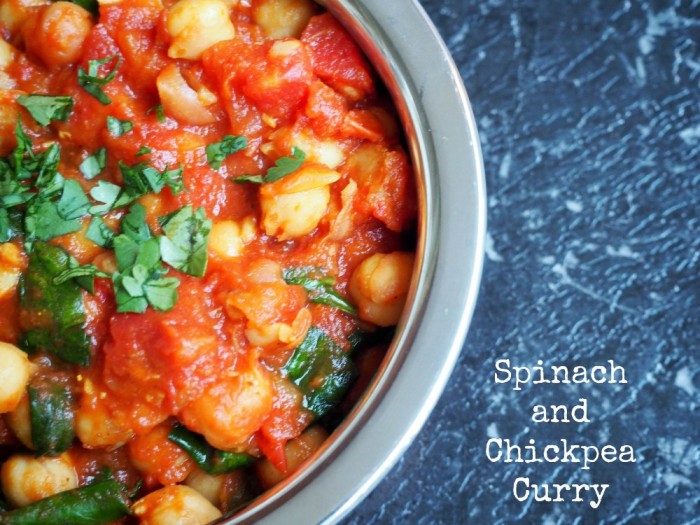 We've only just got back from Bali and we want our curry in a hurry. This ticks all the boxes it's cheap, it's cheerful and it's so simple to throw together. Ah, there's no taste like home!
Serves 4
Ingredients
2 tablespoons mild curry paste (I like to use Korma)
1 onion, chopped
400g can chopped tomatoes
2 x 400g cans chickpeas, drained and rinsed
250g  baby leaf spinach
Squeeze lemon juice
Basmati rice, to serve
How to
Heat the curry paste in a large non-stick frying pan. Once it starts to split and smell fragrant, add the onion and cook for a couple of minutes to soften.
Tip in the tomatoes and  let it bubble away  for 5 minutes or until the sauce has reduced.
Add the chickpeas and some seasoning, then cook for 1 more minute.
Take pan off the heat, then tip in the spinach and stir through to wilt the leaves.
Season, add the lemon juice, and serve with basmati rice.
Other info
Prep time: 5 minutes   Cooking time: 15 minutes