Hooray it's the long weekend! I'm so busy with boxes that time and energy is at a bit thin on the ground. Still, I managed to make some minutes to bake myself happy. Besides, it's Easter and I will never have a better excuse to give my bunny cutter a bit of a workout!
What's that saying about the best laid plans? Well my bunnies came together, but they looked more like funny bunnies, rather than Easter bunnies. I was a bit bunn-ed out! (Excuse the pun!)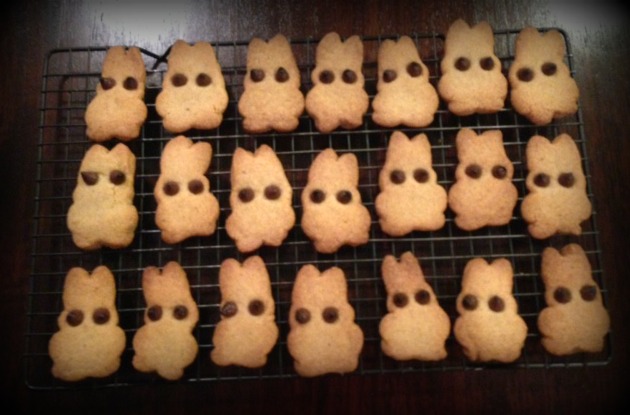 Apparently, they tasted a lot better than they look and were egg-erly enjoyed by students, teachers and husband. The moral of this story peeps is that just like you should never judge a book by it's cover, you should never judge a cookie but it's cutter.
That said, have yourself a lovely long weekend. May it be full of everything you love. And then some!