This happened on Thursday.
My hair felt the love and got hair romanced! The oh, so talented Christina from Hair Romance dropped by to create some  sensational styles for a fantastic photo shoot for her forthcoming book. I don't think there's anything Christina doesn't know about, or can't do with hair. If you haven't checked out her blog, you should!
Here's an action shot of how she turned my hanging hair into a beautiful braid. She's a true professional and had me looking hairy nice in a matter of minutes.
This is what you call a happy ending. Ladies and gentlemen, boys and girls, I present to you, the Double Waterfall Braid. I went from a Bad Hair Day, to an Absolutely Fabulous Hair Day in just a few easy steps. Find out how to transform your mundane mane  into braided beauty here. If you're bonkers about braids, you'll love the Hair Romance ebook 30 Braids in 30 Days.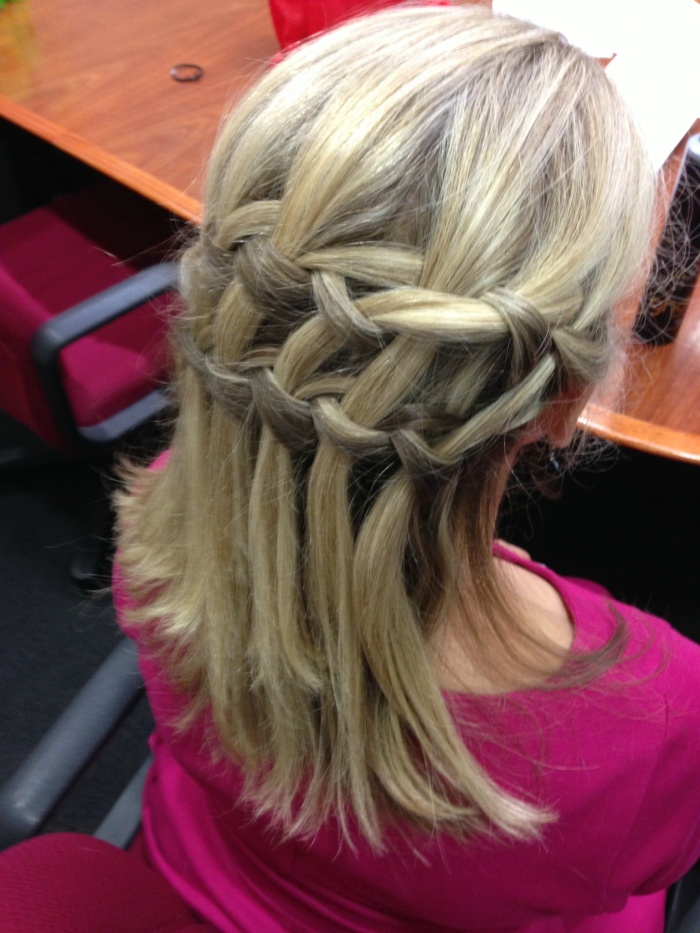 I loved my princess hair, while it lasted. I have such lovely long  locks – I really should  love them more. Christina made braiding seem so easy, I am sure even I could do it! At least I'll give it a try…
What kind of hair day are you having today?