Wowee zowee! What a week!
On Tuesday we had the most excellent evening. It all started with dinner at Jamie's Italian where David beefed it up with Jamie's Italian beefburger…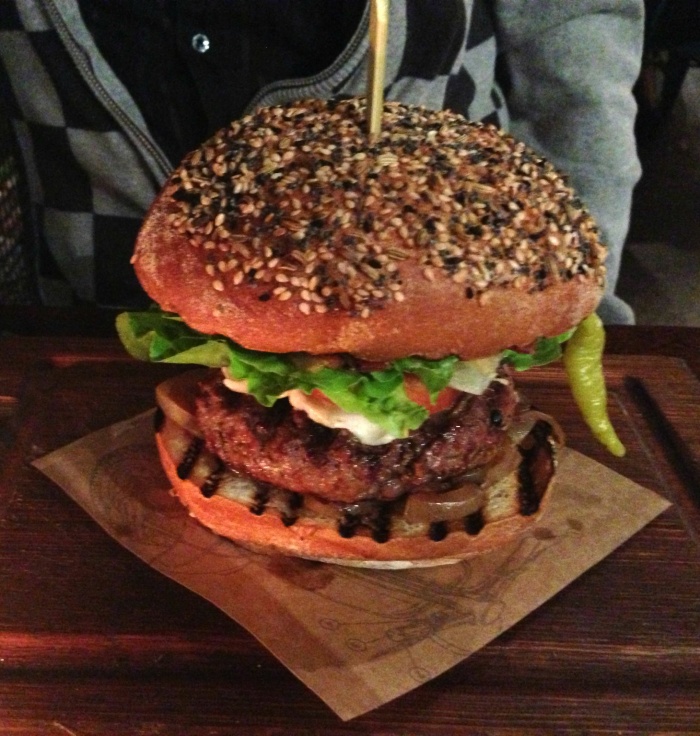 and we both raised a spritz to my old friend, the thyroid. It was almost 18 months to the day since my surgery!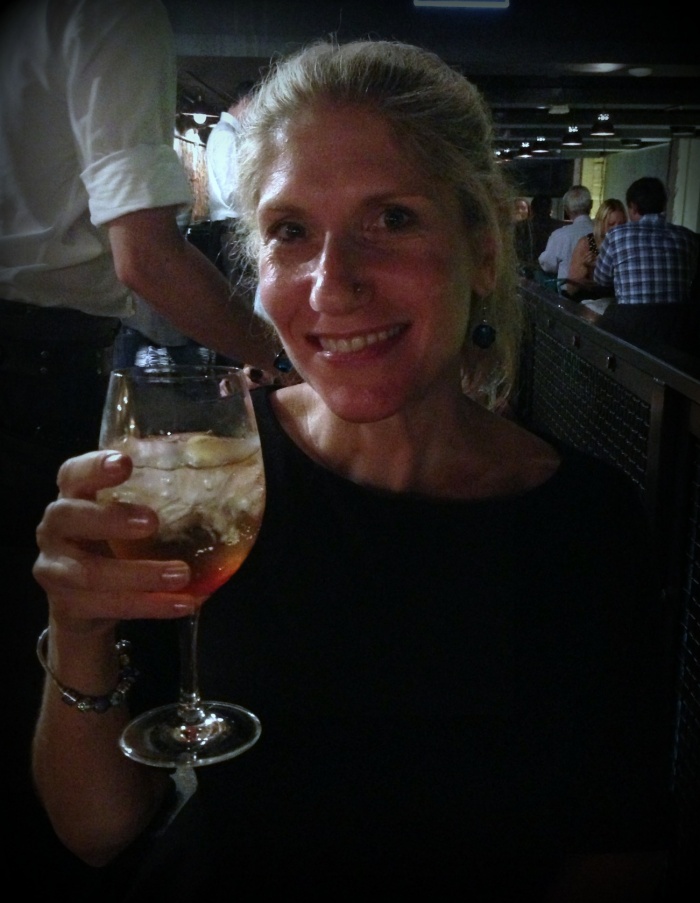 The fun didn't stop there. We rolled down the hill to the Opera House where we had a date to see one of my all time favourite bands, the Counting Crows. I always feel warm and fuzzy when I'm in the heart of the city, and I'm always happiest in the harbour! Sydney is just so darn round-the-clock-beautiful – even after all these years, it still takes my breath away. Standing on the balcony of the Opera House, with the city lit up like Christmas on speed,  a glass of bubbly in my hand and David at my side, I thought to myself, life doesn't get better than this.
On Wednesday, I officially celebrated my 18 month anniversary of thyroid-lessness. I like to mark these little milestones. It's a time to reflect on what has passed, look forward to the future, and be thankful for today. The calendar is my only reminder, these days, my scar is fading so fast, I can hardly keep up with it! It seems like my skin tone is fading along with my scar, but worry not, that's just a trick of  the light. For the record, I was never Oompa-Loompah Orange!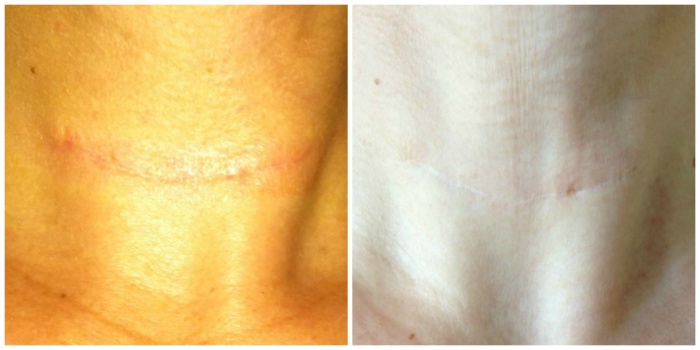 Thursday started with a bag of mixed feelings; the usual fatigue, happiness it was nearly Friday and inifinite sadness that it was my last personal training session with the all-round-awesome Kathy. Personal training has been a great gift. It's given me strength, confidence, muscles and pushed me to my limits and beyond. I read once that sweat, is really fat crying. Based on that assumption my fat has been sobbing uncontrollably for an hour every Thursday for three years. However, all good things come to an end, even personal training. Now that I have a mortgage and don't have any energy, I have to throw in the training towel. Of course, I'll miss all the fun of one on one, but I can still get my wiggle on at the gym and I'll still see Kathy. She's not just my trainer, she's my friend! Fortunately for us, our friendship does not depend on training together!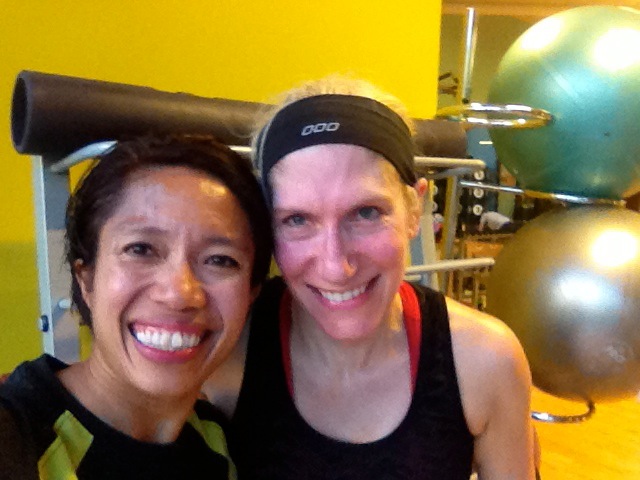 On Friday, my arms and legs were so sore I was sure they would fall off at any given moment. That's the joy of  personal training for ya! So I figured as I was hurting already, there was no harm hurting some more, so I put my best foot forward and took last chance training one step further, with a 5km plod around the block after work. It was my last run before my Canberra Caper – over 21km of good old fashioned running to look forward to! Bring it!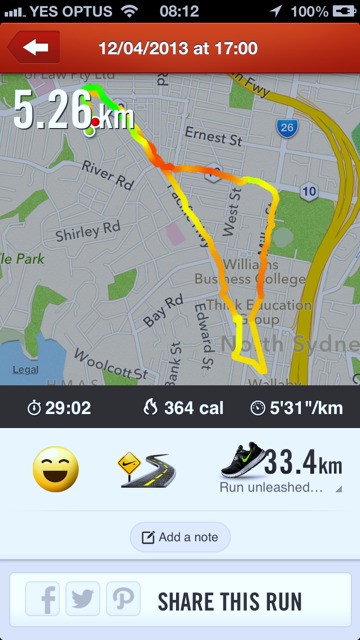 After all the moving and grooving this week, running a marathon will seem really rather relaxing! Can't stop! Gotta run… (literally!)
How's your week? Relaxing or racy?