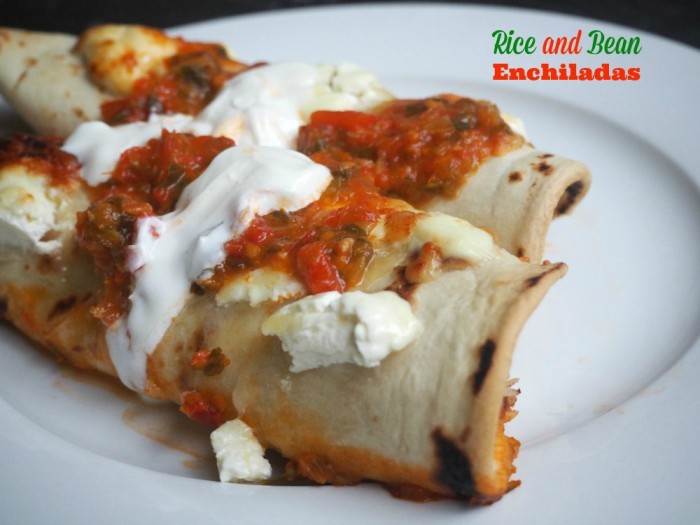 Serves 3-4 (depending on how hungry you are!)
This recipe has had an extreme makeover both in terms of photos and ingredients. Since I first posted this recipe, I've eaten a lot less processed food so this new version has some make your own options, if you like your food made from scratch and made with love. Of course, if you don't have the time or the energy, the convenience version will work just fine! Whichever way you make this, it's hands down delicious!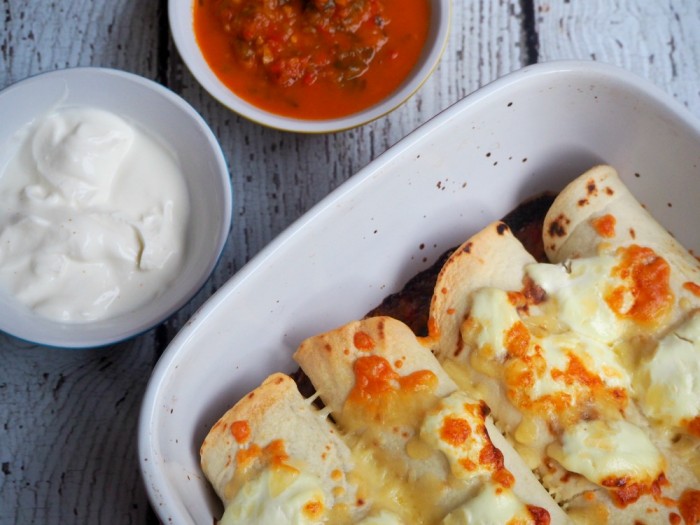 Ingredients
4 wholegrain tortillas or make these
200g cooked rice
1 teaspoon Mexican seasoning
1 bunch of spring onions, chopped
415g can of refried beans or try this
200g jar of salsa or try this
150g natural yoghurt
25g tasty cheese, grated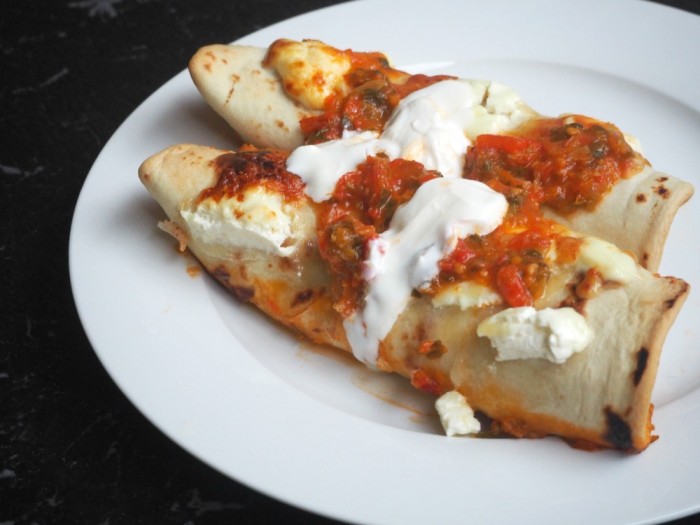 How to
When the rice is cooked, stir through the Mexican seasoning and most of the spring onions.
Heat oven to 200C/180C fan-forced. Spread the refried beans over the tortillas and top with the rice. Spread half the salsa on the base of a baking dish. Roll up the wraps and arrange on top of the salsa. Dot with half the yoghurt and sprinkle over the cheese.
Cook for 30 minutes until golden and bubbling. Serve with the remaining yoghurt and salsa on the side. If you like it hot, top these little babies off with some sliced jalapenos!
Other info
Prep Time: 10 minutes  Cooking Time:  30 minutes