This weekend, we leave the boxes behind, and head for the capital city to sleep, eat and run. Ah, the perfect recipe for a perfect weekend!
We hit the road on Saturday and have a ripper of a road trip. We meander through the Southern Highlands stopping for lunch at the pretty town of Berrima where we fill our bellies with food and our lungs with country air. Autumn has definitely arrived, the trees are looking so pretty in this season's colours!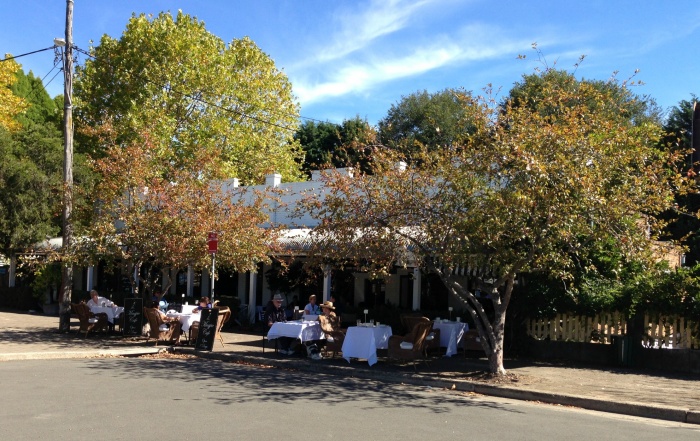 I think Canberra as a city is totally underrated and every time I go there I love it a little bit more. Clearly, I  am really rather fond of it, as this is our third visit in just over a year! We choose to stay at the Novotel for no other reason, than it's prime position, we can walk this way, right into the heart of the city.  Friday night is a massive steak out – literally – at Kingsleys' Steak and Crab House. I don't think I've ever eaten such a big lump of meat or so early in the evening but I'm getting ready for race day!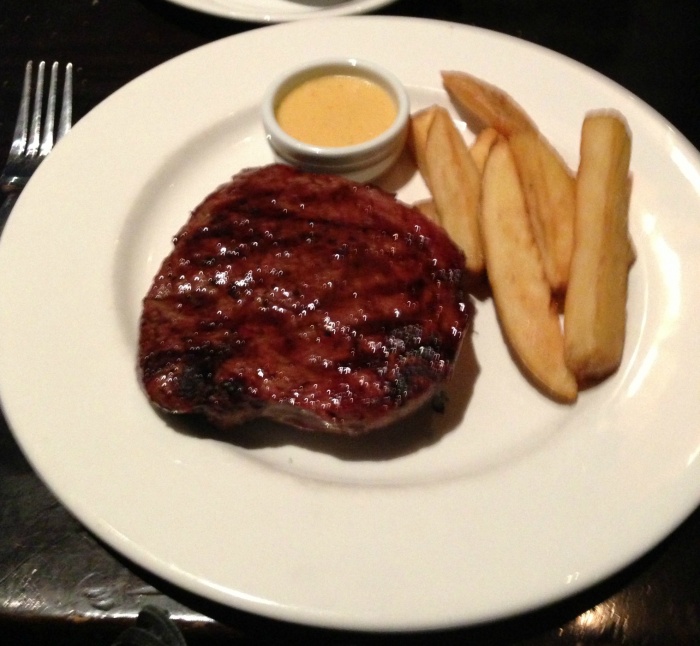 Other running rituals include, doing me some nice fancy nails, right now, I'm so loving these Sally Hansen nail polish strips! Too cute for words!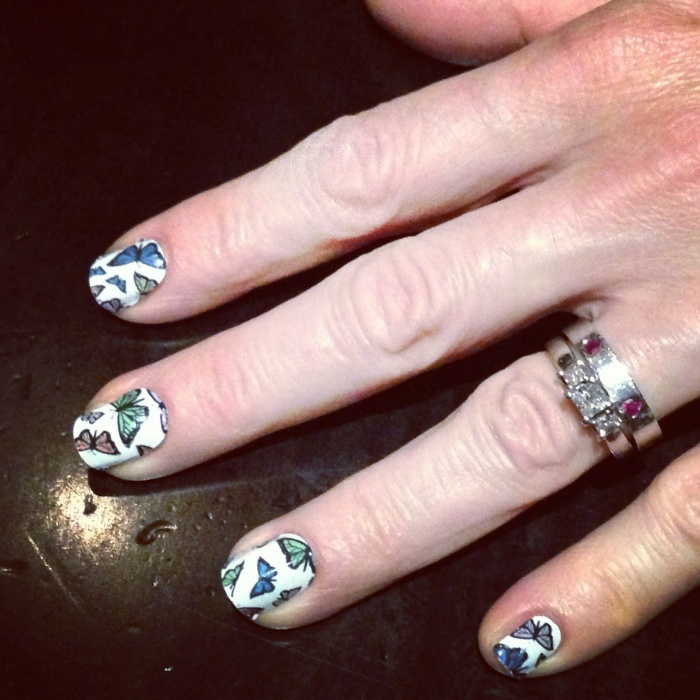 Then it's early to bed, because we have to be early to rise for the  half marathon as part of the Australian Running Festival. I'm so excited, I don't know how I sleep, but I do. But not for long, the early bird catches the worm, and the early runner has to get to the start line, so it's a 5.30am wake up call – ouch!
I'm at the start line with time to spare. This is an incredibly well organised event with real  toilets, a friendly atmosphere and oodles of wonderful volunteers. David is there to see me off, which is quite a treat and I can't wait to get this party started.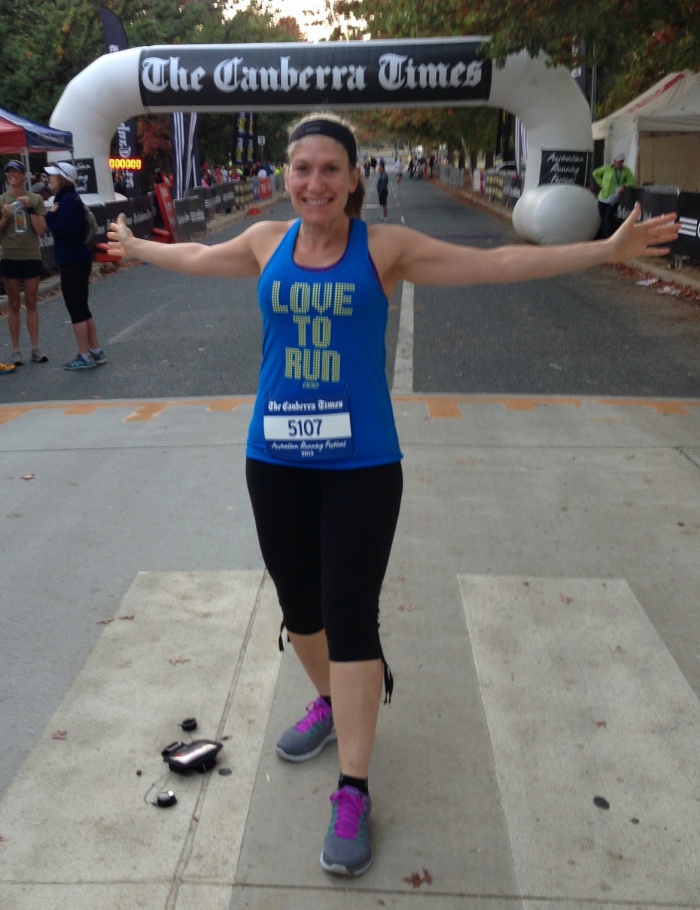 Let's face it, I'm not built to run, aerodynamically speaking. I run because it makes me happy. I'm not as race ready as I'd like for a whole heap of reasons, but mostly because I'm more unfit, heavier and tireder than I've ever been. Moreover, I have come to the realisation that training through Summer sucks – it's just too darn hot to clock up the kilometres unless you get up at an hour too early to think about, which I am not prone to do. However, I'm not about to let that stop me in my tracks and off I go.
The course is pretty as a picture, we run round the Parliamentry Circle and the beautiful Lake Burley Griffin. It's such a pity I don't have time to stop and take a picture! David is en route – encouragement on legs!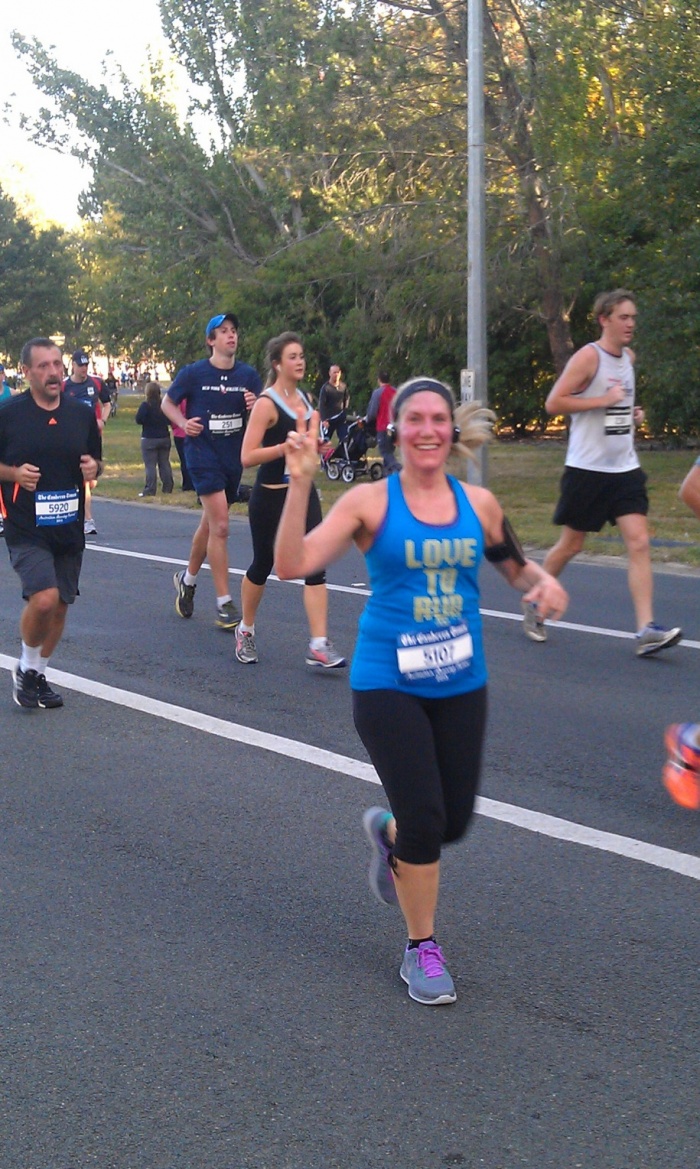 At about 15km I really hit a wall. My feet feel like they are being stabbed with pocket knives, my legs feel dead and I am totally cream crackered. I know that physically I can cross the line, but mentally I am losing the plot. It's a well known fact that, heads always give up before legs!
I am really getting my running pants in a twist about my time. I desperately want to run a personal best but at the end of the day, or rather at the end of the race, I'm just running for me. Running a half marathon in itself is an achievement, and finishing a half marathon in any time is a personal best.
I don't know how I get over the line but I do. That's dedication for you! The hard work is all worth it in the end, because I'm greeted by my personal cheer squad (David) and I get a medal. Yay!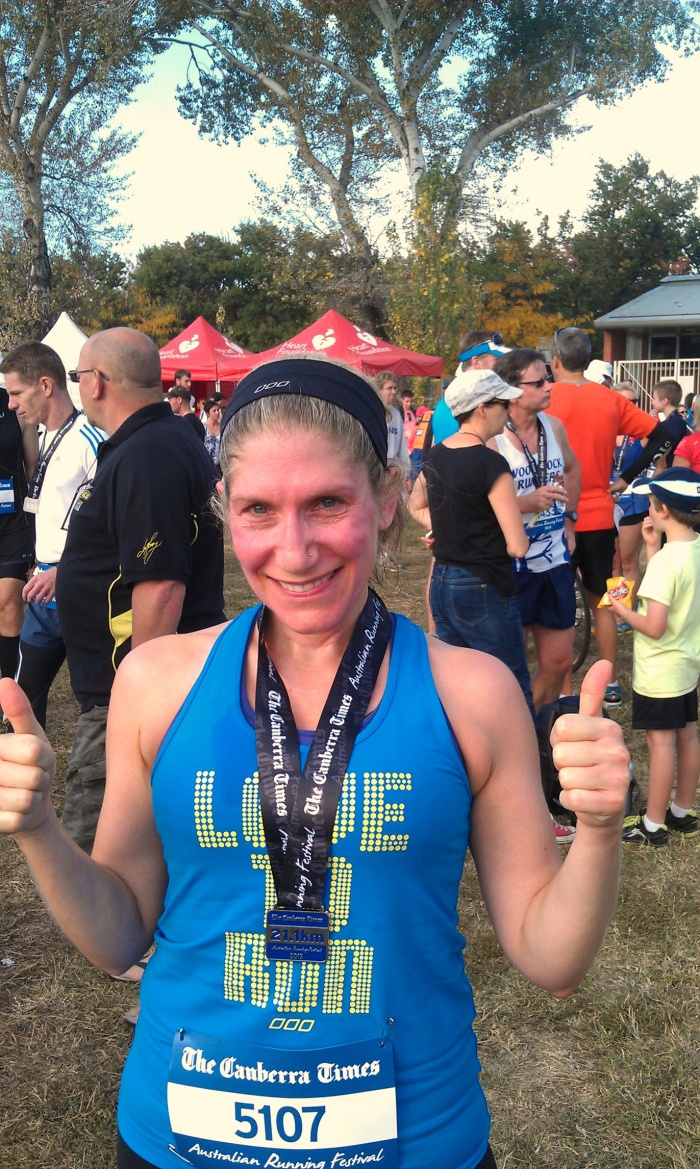 We then go out for a massive breakfast at my new favourite Canberra cafe Gus', before going back to the hotel for some quality zzzzs. I feel like Sleeping Beauty, not because I'm a princess, but because I could sleep for one hundred years, and that's a conservative estimate!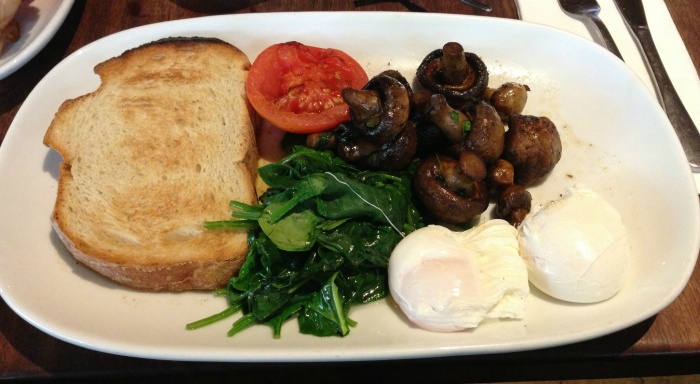 In the evening, I make an outstanding effort to consume the calories I've run off  with an uber fancy dinner at Waters Edge restaurant overlooking the lovely lake. The dinner is delicious and the ultimate edible medal! Dinner details are a whole other blog post, but here's a sneak preview… a delicious dessert – Deconstructed Apple Crumble!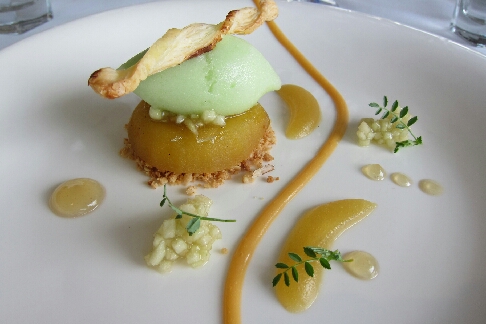 We head home on Monday  via Bowral where we stumble upon the awesome Raw and Wild Cafe which serves up a hearty and healthy brunch. Egg white omelette – my favourite!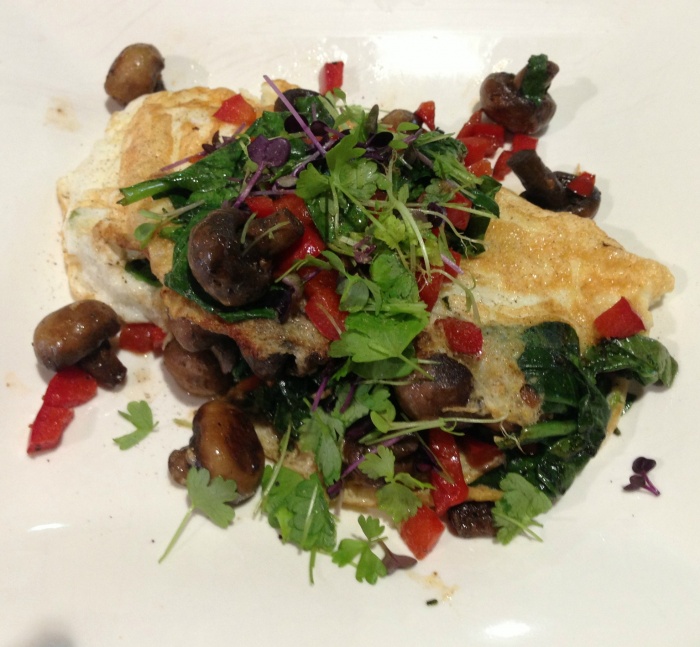 It's been a wonderful break but now it's back to the boxes (sigh. ) DIY moving makes a half marathon seem like a walk in the park!
Of course,  this weekend wouldn't have been possible without David, my personal chauffeur, cheer squad, photographer, sports masseur and general manager! There's no work, like teamwork!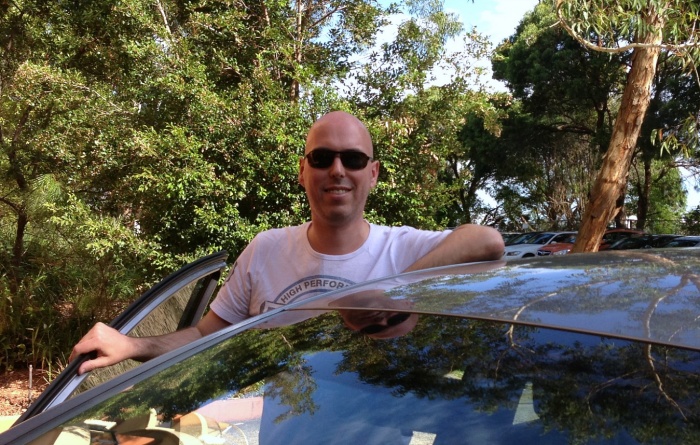 How was your weekend – racy or relaxing? Or like mine, a bit of both?