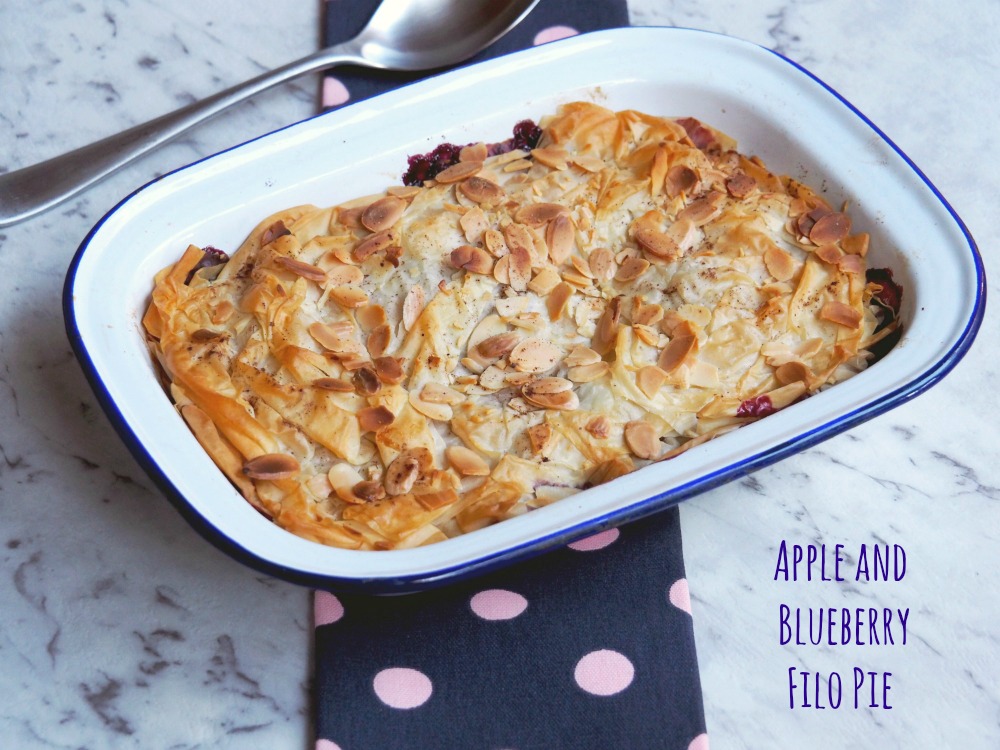 Serves 6
This fruity filo pie is the light fantastic. I like to think that this is the ultimate weight watching pie – combining fruit and filo. It's easy to make and easy on the waistline too, weighing in at only 3 weight watchers points! I've been making this pie for years and it's just the ticket if you fancy something sweet for a treat.
It's super versatile too, you can swap apples for pears and use any berries you like. This makes an ample pie but if you're catering for 2-3 people or just want to avoid temptation, you can easily halve the quantities. That said, I love the left overs, sometimes, I eat the fruit with some greek yoghurt for breakfast, it's truly the most delicious way to start the day.
The crunch of the nuts and the filo is just the business and anything with cinnamon gets my vote. I also love the syrupy sauce that the fruit sits in, it's enough to make you lick the bowl!
Have you got a favourite fruit? Do you ever eat dessert for breakfast?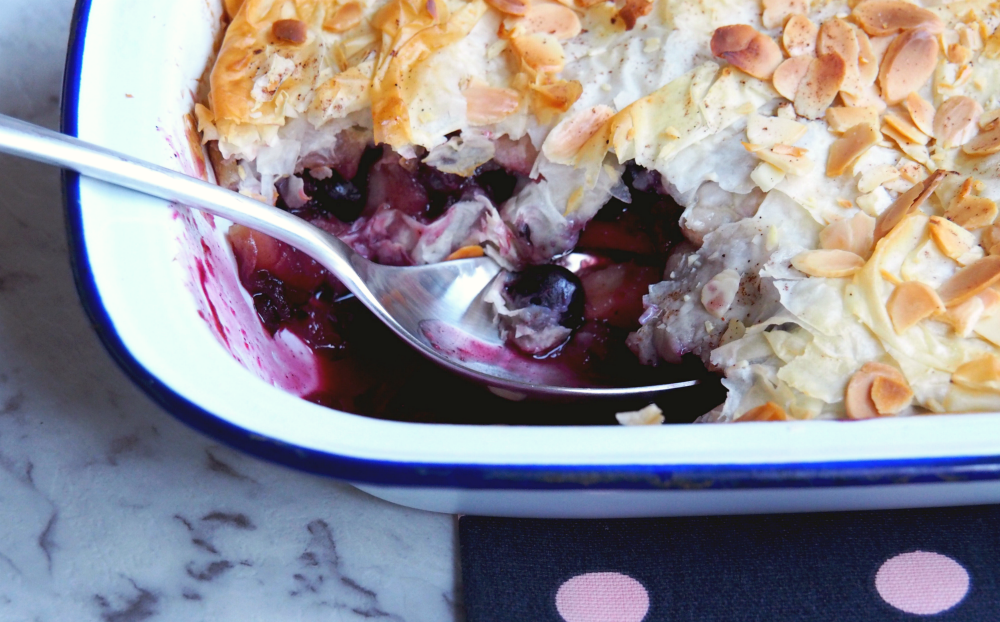 Ingredients
6 Granny Smiths apples (900g) peeled, cored and sliced thinly
1/4 cup (55g) caster sugar
2 teaspoons cornflour
2 teaspoons water
2 teaspoons vanilla extract
1/2 teaspoon ground cinammon
300g frozen blueberries
4 sheets filo pastry
30g butter, melted
1/4 teaspoon ground cinammon, extra
2 tablespoons flaked almonds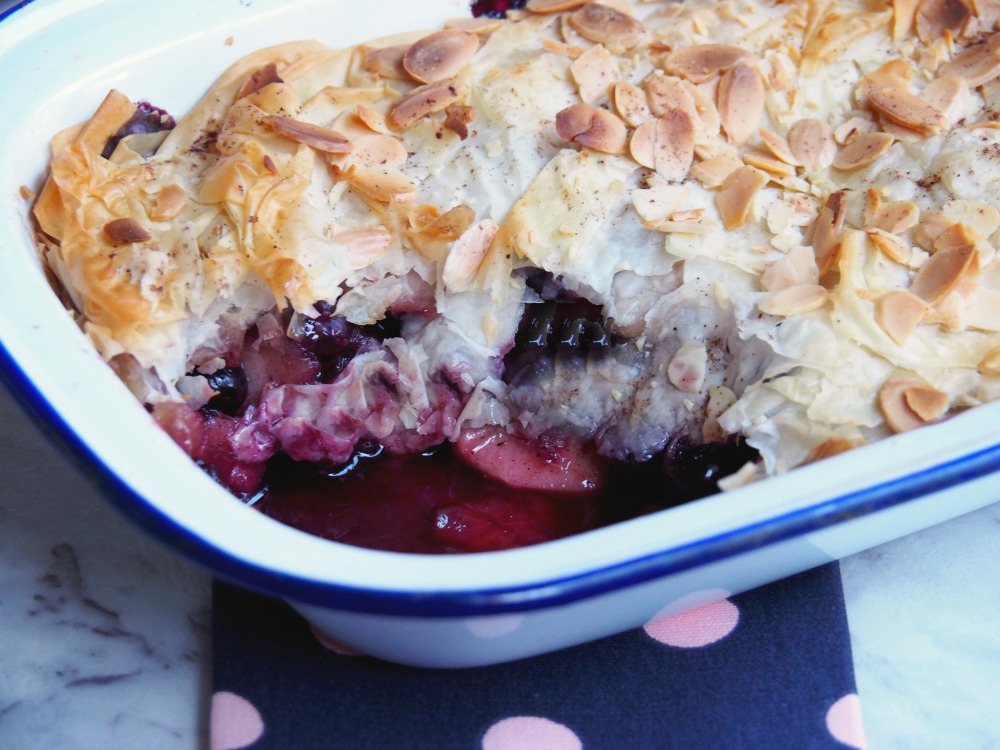 How to
Preheat oven to 220C. Lightly grease a 1 litre pie dish.
Combine apple and sugar in large saucepan. Bring to the boil, cover and simmer for about 8 minutes or until the apple is tender.
Mix the cornflour and the water in a small cup and stir into the apple mixture with the vanilla and the cinnamon. Stir gently over the heat until the mixture boils and thickens slightly. Stir in the blueberries and transfer to the pie dish.
Brush each sheet of filo with butter, then scrunch and place on top of the filling. Sprinkle with the extra cinnamon and the flaked almonds.
Bake for about 15-20 minutes until browned. Serve with ice cream.
Prep and cooking time: 45 minutes