Today over 130 000 people across Australia  took part in the Mother's Day Classic, and I am proud to say, I was one of them. Since it began in 1998, the Mother's Day Classic has grown into one of Australia's biggest charity events and has raised over 14.8 million dollars for the National Breast Cancer Foundation. This is my third "Classic" and every year the event gets bigger and better.
We're pretty spoilt for choice of events and for scenery in the Sydney event as there's a 4km walk or run, an 8km walk or run and all courses include spectacular city and harbour views. It's awesome! Today the city skyline was just pea soup and the harbour was full of fog! Miraculously, the Domain was bathed in bright sunshine and the course was seriously sunny.
This event is always well organised and today is no exception! Sarah Murdoch was the MC and warmed up the crowd, there was a fantastically friendly atmosphere and everyone was ready and raring to go at the start line! There were loads of awesome volunteers; all happy, and all helpful. Volunteers should not be underrated, without them, events like this wouldn't be possible!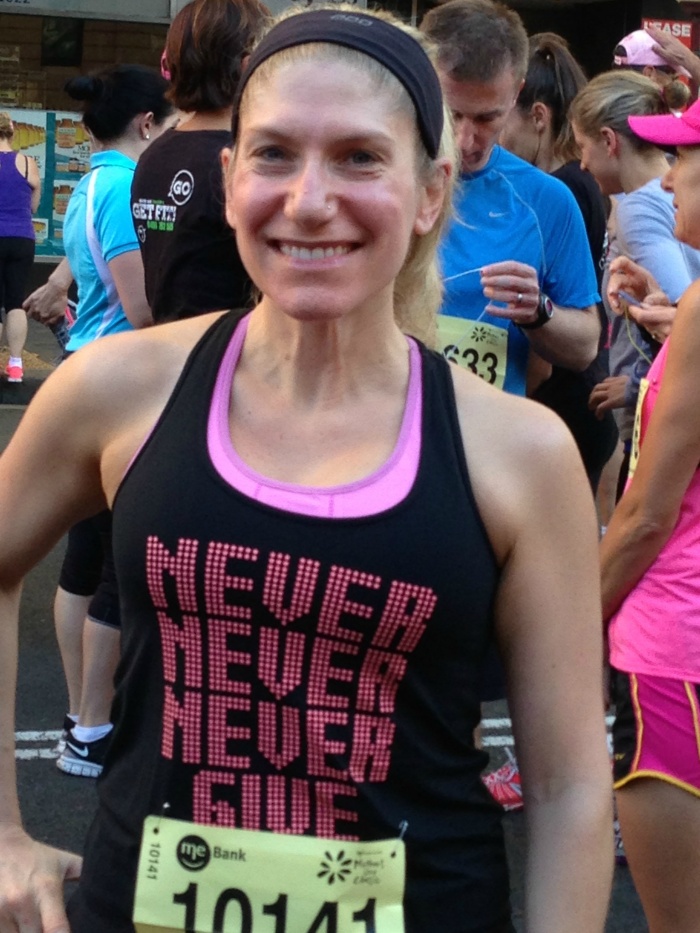 Today I tried my hand at the 8km run. It was  hot and it was hard but I kept on running, because I could. So many participants were wearing tribute cards on their backs for wives, mothers, sisters, daughters, aunts and friends; all of whom are currently going through treatment for, or have lost their battle with, breast cancer. There was a tribute wall too, and it' was full. It broke my heart. Seeing those tribute cards while I was running kept me moving and motivated. This was why I came here today. This is what the Mother's Day Classic is all about.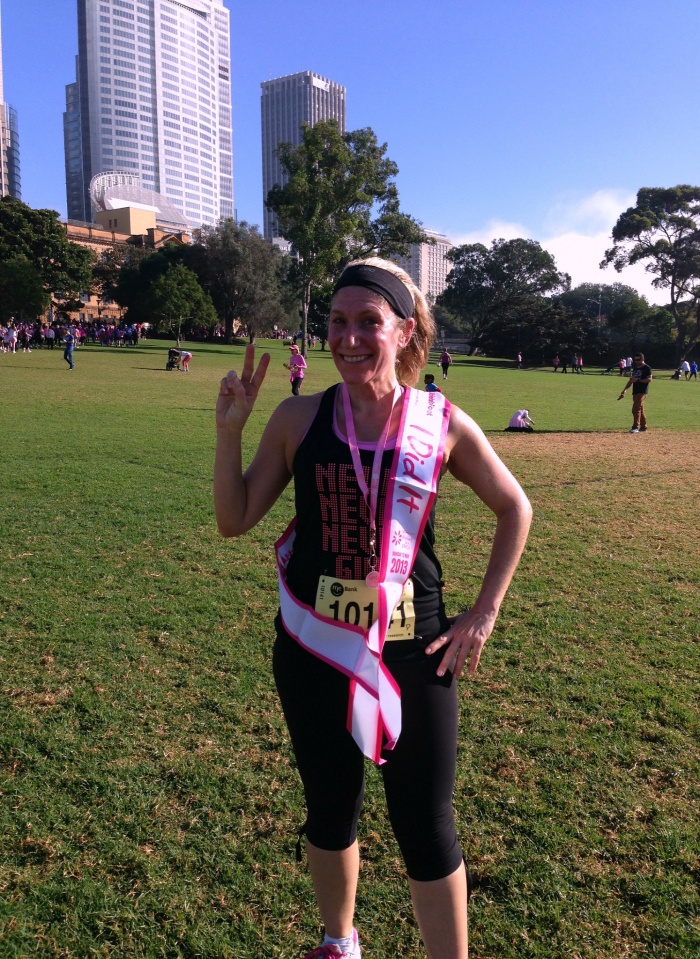 One in eight women will develop breast cancer in their lifetime and on average seven women die from Breast Cancer every day in Australia. Man, that's an epidemic. I have friends who have survived this terrible disease and friends who haven't. Cancer is a horrible disease. It breaks hearts. It breaks bodies. But today, around the country, we came together and proved that it doesn't break spirits.
This morning, people joined together nationwide, to remember, pay tribute, show strength, raise well needed funds, and, to celebrate life.
Think pink! (Life is better when you eat pink bananas!)