Trish from My Little Drummer Boys  posted a link to a You Tube video yesterday. Have you dropped by her blog? If you haven't, you should. It's really good. So was the You Tube clip. I didn't get a chance to check it out until I was on the way home. The clip lasted the duration of the journey but the memory of that clip will last a lifetime.
The movie is about Zach Sobiech who tragically lost his battle to Cancer this week. Zach was 18 and a singer-songwriter. Zach wrote the song "Clouds" about his battle with Cancer. It's a beautiful song written by a beautiful young man. Two days after his death, the song became number 1 on US itunes.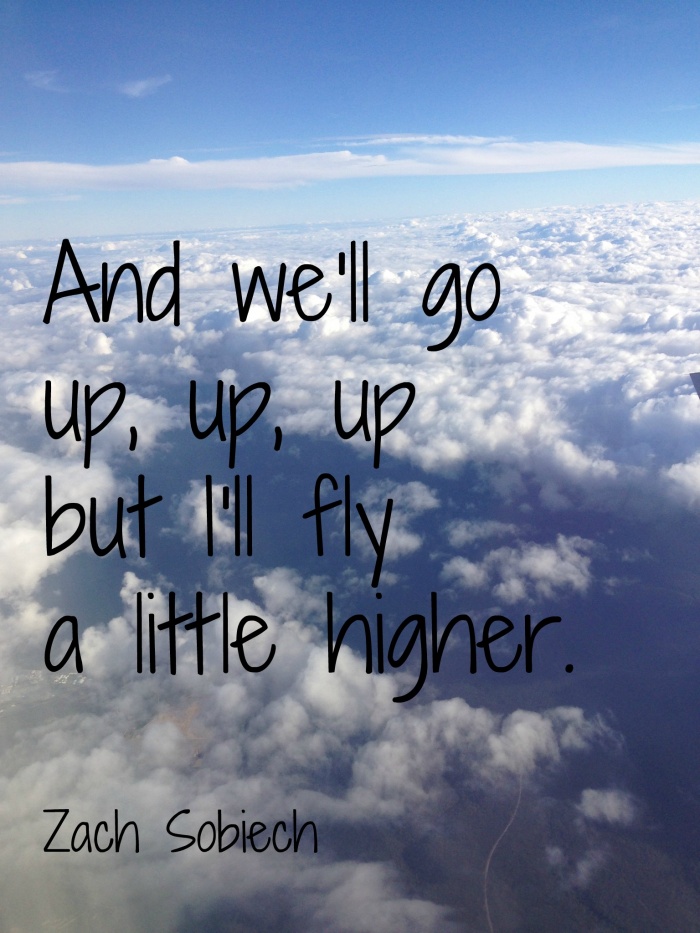 This movie touched my heart and broke it all at the same time. Maybe because Zach was so young, maybe because I could relate to some of his experiences but mostly, because he was so real. To say the guy is an inspiration, would be an understatement.
Someone asked me yesterday how Cancer had changed my life. I'd have to agree with Zach's mum. She said Cancer makes your life richer. Weird as it sounds, I'd have to agree. I cherish every moment. My experience with Cancer has allowed me to live life in metaphorical technicolour; birdsong seems sweeter, the grass seems greener and I take ridiculous delight finding things to smile about.
However, Zach knows what's what. He said " you don't have to start dying to start living." Touche, my friend…