Before my diagnosis, I used to dream big, and plan lots. I used to love filling my diary with things to do; days, weeks, months and sometimes, even years ahead. In fact, I was so forward thinking that I went about my days with one foot in the present and the other already, in the future.
My diagnosis crushed my plans and shattered dreams. Although, this resulted in a lot of disappointment and a huge amount of sulking and dummy spitting, I realise that I only had myself to blame! With all my forward thinking, I was spending so long making plans for the future, that I barely had time to love living in the present.
As a result of being diagnosed, treated for and recovering from Cancer I've had to adopt what I call "Chapter Living " with each chapter being the period of time inbetween treatment or tests.  Life's a bit like reading a book, you can't skip to the next chapter until you've finished the one you're reading.
For the past 2 and a half years, I've been living life in 6 month intervals. Every 6 months after each test, I set short term goals and make short term plans for all the things I want to do and all the things I would like to achieve in that 6 month interval. I also make sure each day packs as much punch as possible and enjoy living for the moment. Some days might not be good, but there is always something good in every day.
I still have long term plans on the back burner, I can't help it, it's in my nature. However, these dreams are just that, achievable, attainable, but they're not going to be realised right now. They are things to look forward to – like  big  juicy carrots on a stick. This is because everyone needs a purpose, right?
My wish list for my new chapter goes something like this but not in any particular order…
 Enter (and complete) the Half Marathon in Blackmore's Running Festival
Enter (and complete) the Sutherland to Surf
Enter (and complete) the Pub 2 Pub
Book flights and go to see my mum
Eat pork knuckle (I never eat pork knuckle but  I do get the weirdest food craving after a low iodine phase…)
Of course, I wasted no time in getting stuck into the iodine fest with a massive plate of comfort food. This is pork knuckle at it's best, when it's cooked in beer…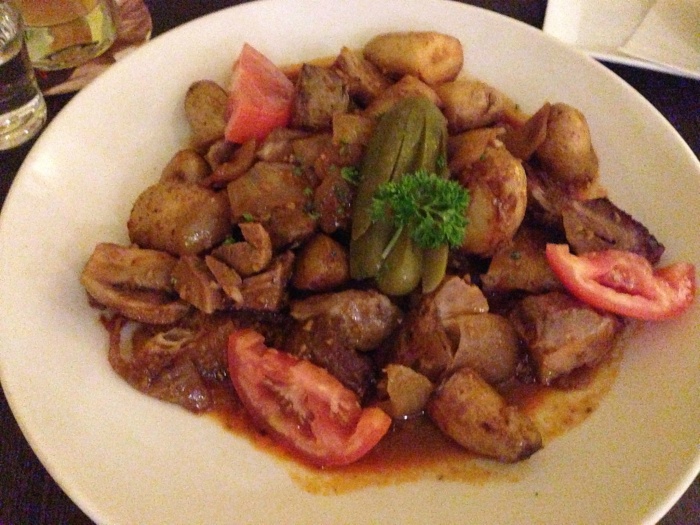 and eaten with beer.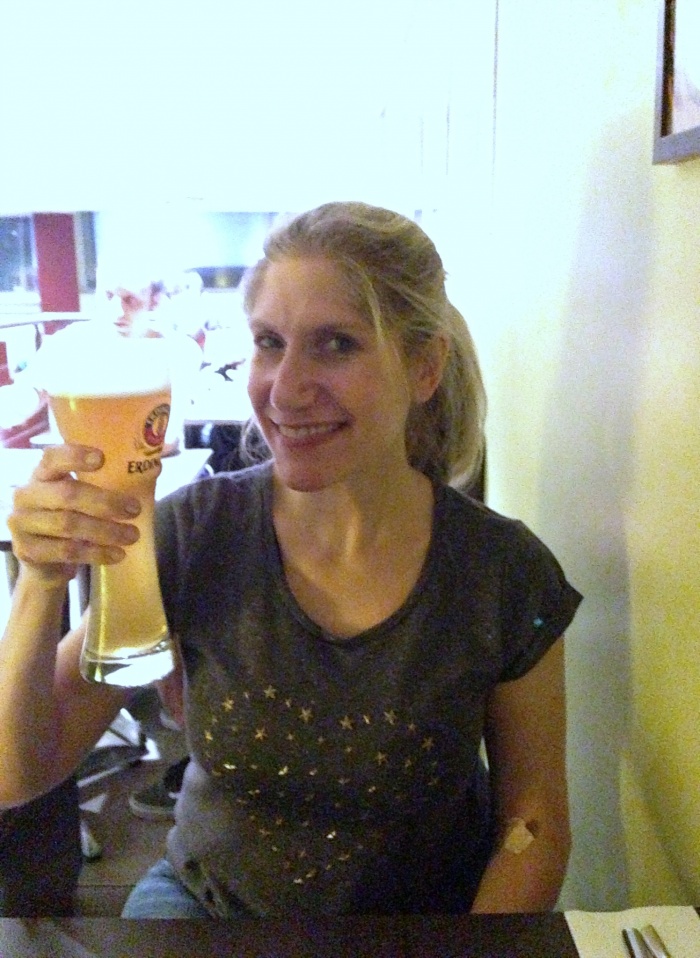 I marched on with my plans signing up for all three runs which is quite enough to keep me motivated and on track (excuse the pun.) Flights require a little more time, effort  and money to book but they're top of my things to do.
In the meantime, I have a long weekend to enjoy. Happy Birthday Queenie!
What are you looking forward to right now?