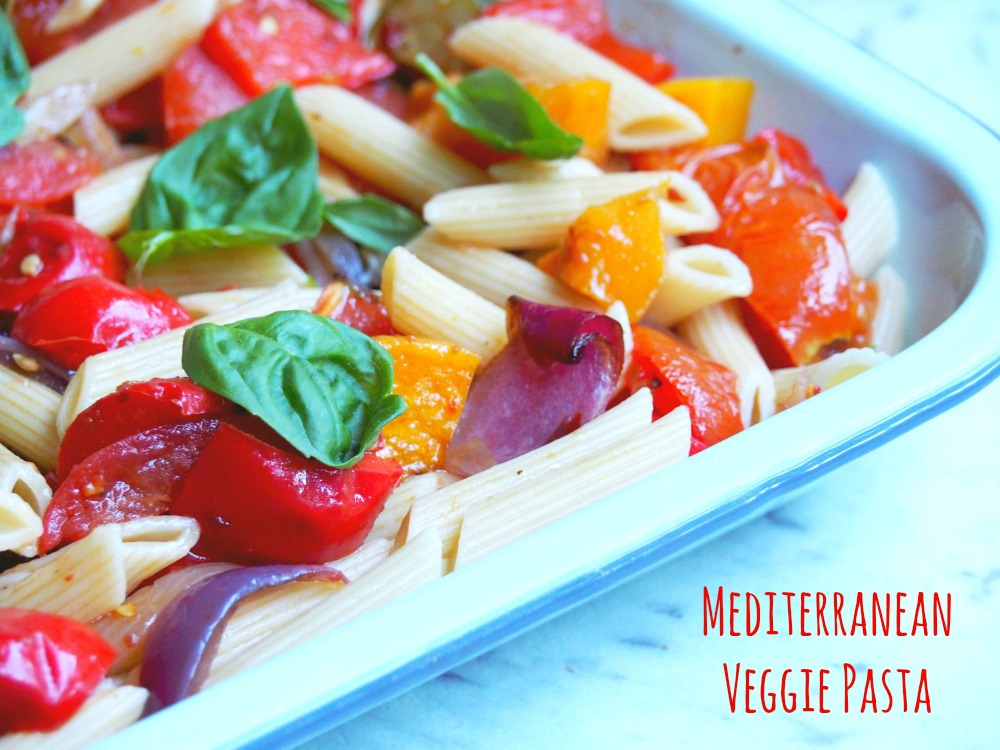 Serves 4-6 generously (low iodine)
Pack in your five a day with this delicious pasta dish!
If you're looking for something simple, healthy, and hearty then here it is! This pasta dish has minimum prep and is super easy to throw together. I used pumpkin, zucchini and capsicum but this recipe is super versatile and you can just swap your favourite veggies or whatever you have to hand.
The roasting of the veggies takes the most time but they're totally worth the wait because they're bursting with flavour and colour.  It's like a rainbow on a plate! Unlike other pasta dishes, this isn't saucy as such but the pasta is coated in all those flavoursome vegetable juices. Incidentally, in the unlikely event that you have any left overs, they taste great the next day and would be a great addition to any lunchbox. Just drizzle with a little olive oil to soften things up.
And if you're not eating low iodine, salt away and sprinkle some grated parmesan cheese (or your favourite vegetarian alternative)  on the top.
Do you like saucy food? What are your favourite veggies?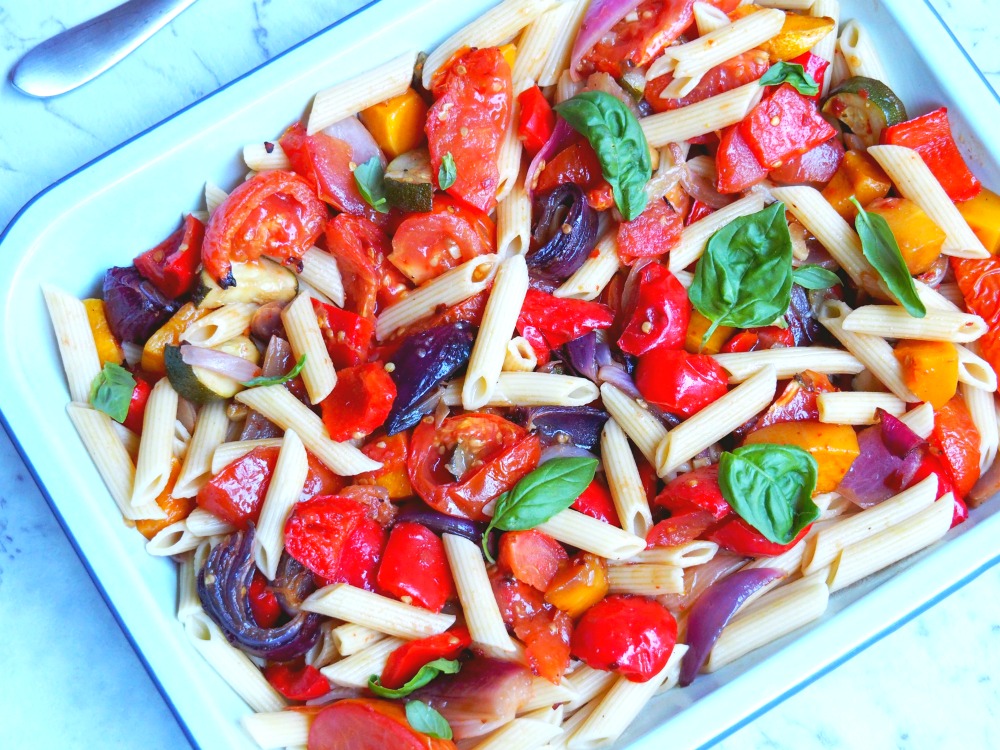 Ingredients
2 red capsicums, seeded and cut into chunks
200g pumpkin, peeled and roughly chopped
1 zucchini, roughly chopped
2 red onions, cut into wedges
1/2 teaspoon chilli flakes
4 garlic cloves, roughly chopped
1 teaspoon balsamic vinegar
2 tablespoons olive oil, plus extra to serve
1kg tomatoes, cut into sixths
400g large pasta shapes
A handful of fresh basil leaves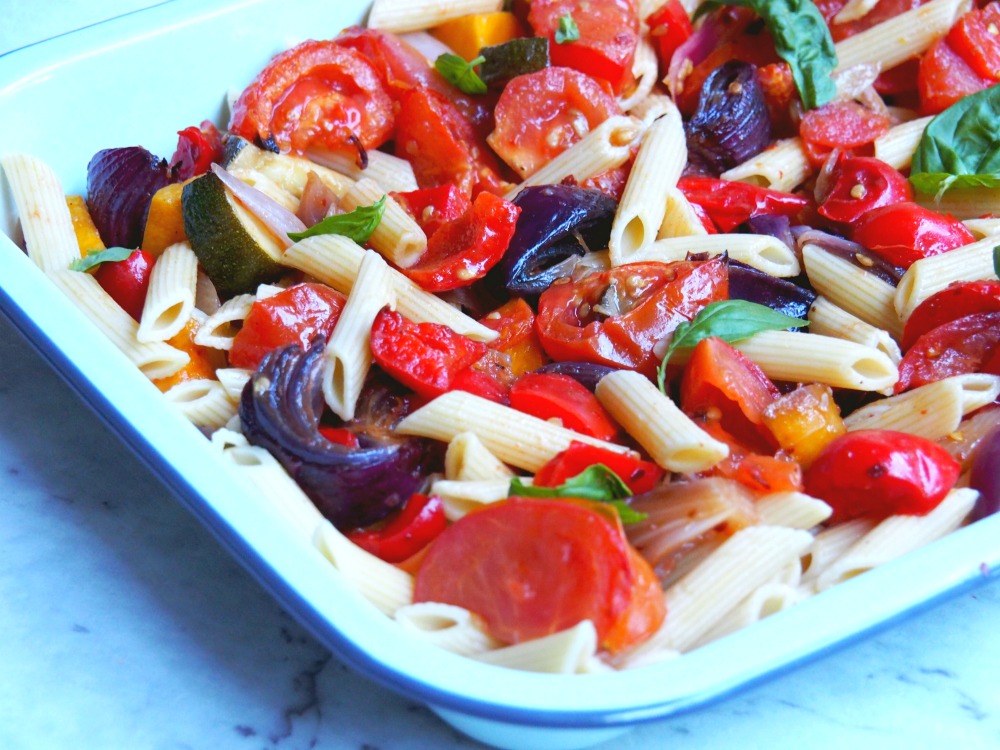 How to
1. To roast the veg, preheat the oven to 200C/180C fan-forced.
2. Scatter the capsicum, pumpkin, zucchini,  red onion, chilli flakes and garlic in a large roasting dish. Drizzle over the oil and balsamic and season well with  pepper. Roast for 15 minutes, add the tomatoes and roast for another 20-30 minutes until everything is starting to soften and look golden.
2. While the veggies are roasting, cook the pasta in a large pan of boiling water until al dente, so it still has a bit of bite. Drain the pasta really well.
3. Take out the veggies, from the oven, add the pasta to the dish and gently toss altogether. Tear the basil leaves on top. If you're not on a low iodine diet, sprinkle with parmesan (or vegetarian alternative) cheese.
Other info
Prep time: 5 minutes   Cooking time: 35 minutes