I think I'm the only Christmas loving Jew I know. I don't practice any religion but I do practice Christmas, and I do it good! I do it real good!
There's something about Christmas that really rocks my boat. I love the lights, the sparkle, the tree, the crackers, the whole caboodle. Call me a big kid, but Christmas is just as magical to me now, in my forties, as it was, when I was four.
There's nothing I love more about Christmas than the tree. I always feel a bit shortchanged on January 6, when I have to put away my tree of glee, for another 11 months.
Having lived most of my life in the Northern Hemisphere where it was freezing and frosty each yuletide, it was a bit of a shock to the system when I migrated South, where we enjoy Christmas in deep heat and glorious sunshine. It's a strangely exotic and somewhat sweaty festive fest, but I still miss the days when my Christmas lights lit up the winter wonderland.
Not to be shortchanged, some clever Aussies dreamed up the notion of Christmas in July! Imagine that, celebrating Christmas times two. Isn't that twice as nice?
I don't quite know how Christmas in July started but I'm more than happy to keep up the ho-ho-ho-liday tradition. We gave it a Christmassy twirl last year, and loved it so much, we decided to do it again, this year. Our first "Christmas" in our new home!  Anyways, David and I both celebrate our birthdays in July, so it seems only right to add Christmas into the mix. Birthday presents can take pride of place under the tree.
I have to say our love of Christmas in July is a bit one sided, we have the tree up, because I love Christmas in July, and although David doesn't, he does love me!
So excited was I about the festive fun and frolics, I didn't even have the patience to wait until July 1, and put the tree up last week. A few extra weeks of value added tree-ness.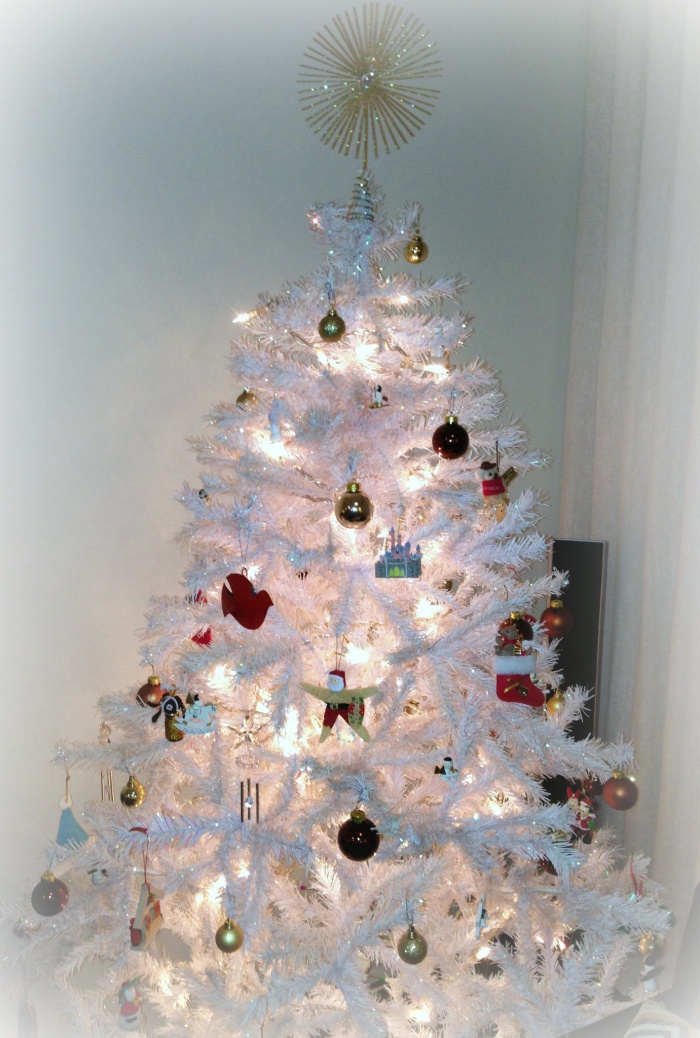 Simon and Takashi came for Christmas in July (in June) dinner last weekend. Christmas in July is hardly traditional, and neither was my menu,  a trio of  Christmas Curries…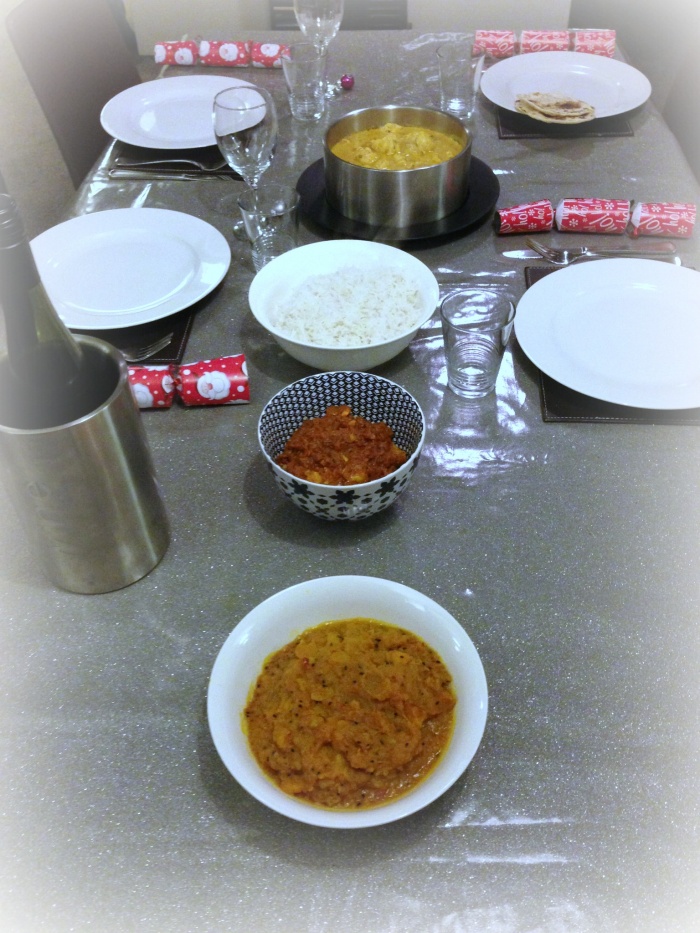 which was topped off with a Cookies and Cream Cheesecake.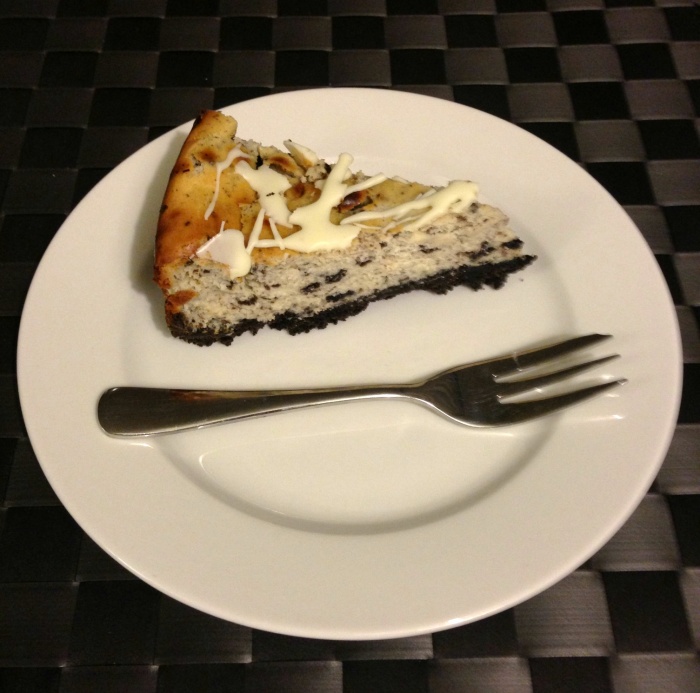 Simon and Takashi gave us the best Christmas in July  (and also my only Christmas in July) present ever!  A beautiful cake stand – hello birdy! Just what I always wanted! These guys know how to give great gift!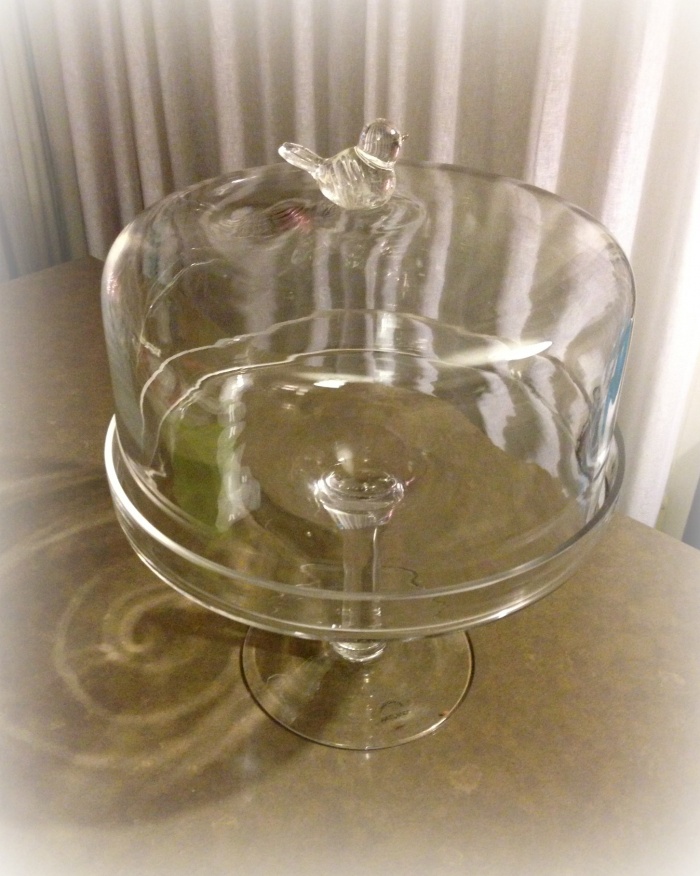 That's what Christmas is all about – food, fun, friends and all  in my very own Winter Wonderland.
What are you looking forward to this July?