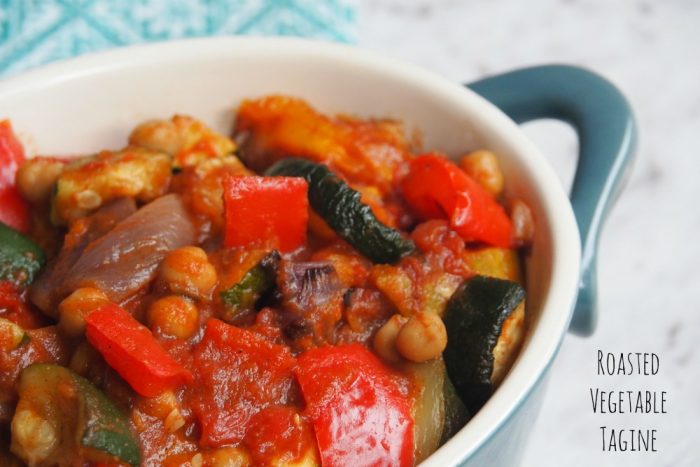 Serves 4 generously
I have always wanted a tagine and looked upon them adoringly in fancy pants kitchenware shops. I couldn't believe my good fortune when my friend offered me her pre-loved tagine which since she had moved, she no longer had room for. But then I realised I was supposed to be embracing my inner minimalist and letting things go from my life not bringing them in, and besides, I didn't have room for a tagine either. Actually, that's a lie, I have room in my heart for a tagine, just not in my kitchen.
So you'll be pleased to know that you don't need a tagine to make this simple supper – it's name comes from it's Moorish (or more-ish) flavour not the utensil in which it is cooked!
It's really easy to prepare, and makes a big batch, which means there will be lots of leftovers for tomorrow's lunch or to stash in the freezer. It also has the advantage of being low iodine, low fat and low cost. Be creative and substitute veggies that are in season. We love this because it's so versatile and can be served so many ways, with rice, quinoa, couscous, crusty bread or even baked potatoes! I can't think of a tastier way to get your five a day in one simple dish!
Have you got a tagine? What would you make room for in your kitchen?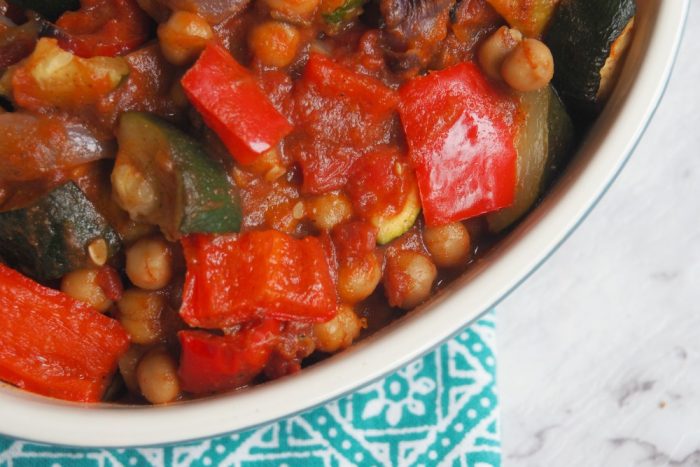 Ingredients
2 zucchini, cut into chunks
2 red peppers, deseeded and cut into chunks
250g pumpkin, peeled. cut into chunks
3 red onions, cut into wedges
2 tablespoons olive oil
2 cloves garlic, sliced thinly
1 teaspoon cinnamon
1 teaspoon ground cumin
1 teaspoon sweet paprika
pinch chilli flakes
400g can chopped tomatoes (use no added salt if low iodine)
400g can chickpeas, rinsed and drained (use no added salt if low iodine)
handful dried apricots (optional)
1 teaspoon honey
How to.
Preheat the oven to 200C /180C fan-forced. Place the veggies on two baking trays lined with baking paper and toss in half the oil.
Season well and roast for 30-45 minutes until  tender and they are  just starting to brown. Set aside.
Meanwhile, fry the garlic the remaining oil  for a couple of minutes until it starts to soften. Add the spices and cook for about 1 minute, until fragrant.
Add the tomatoes,  chickpeas, honey, apricots and measure 1/2 can of water or vegetable stock.
Simmer for about 5-10 minutes until the sauce reduces and the apricots look fat and juicy.
Stir in the veg and season. Heat through. Serve with couscous or crusty bread.
Other info
Preparation Time: 10 minutes   Cooking Time: 35-40 minutes