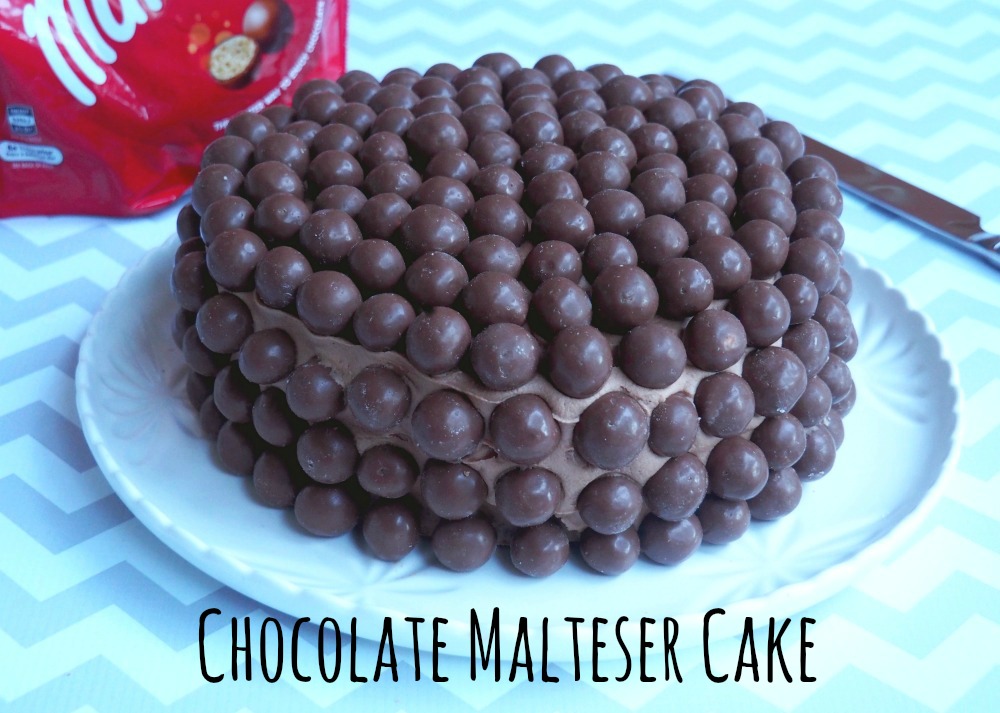 This easy and delicious Chocolate Maltesers Cake is perfect for any special occasion.
Funny enough this cake recently popped up in my Facebook memories because I first made this cake for David way back in 2013. I decided the recipe needed a bit of a do-over so decided I would re-create it for Birthday 2020.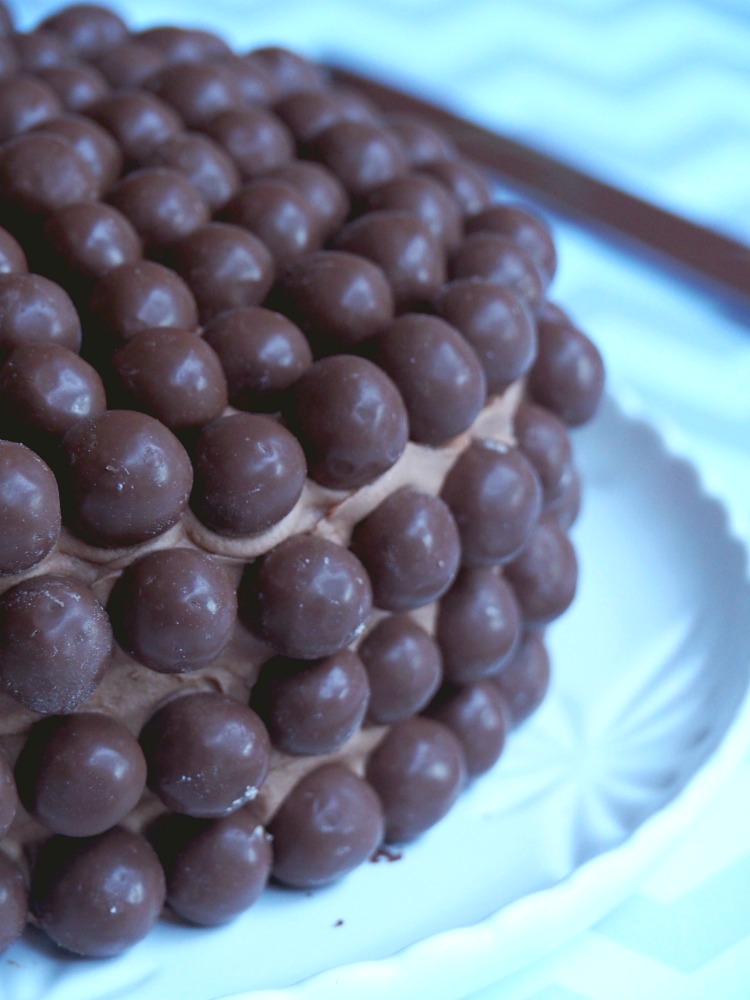 Our open plan living area is multi functional – it's my "office," David's workstation, the kitchen, the dining table, the lounge and Teddy considers all of it to be his play domain. As you can imagine there's not much space to make a cake in secret so I had to make and decorate this cake while David was hard at work with his back to me.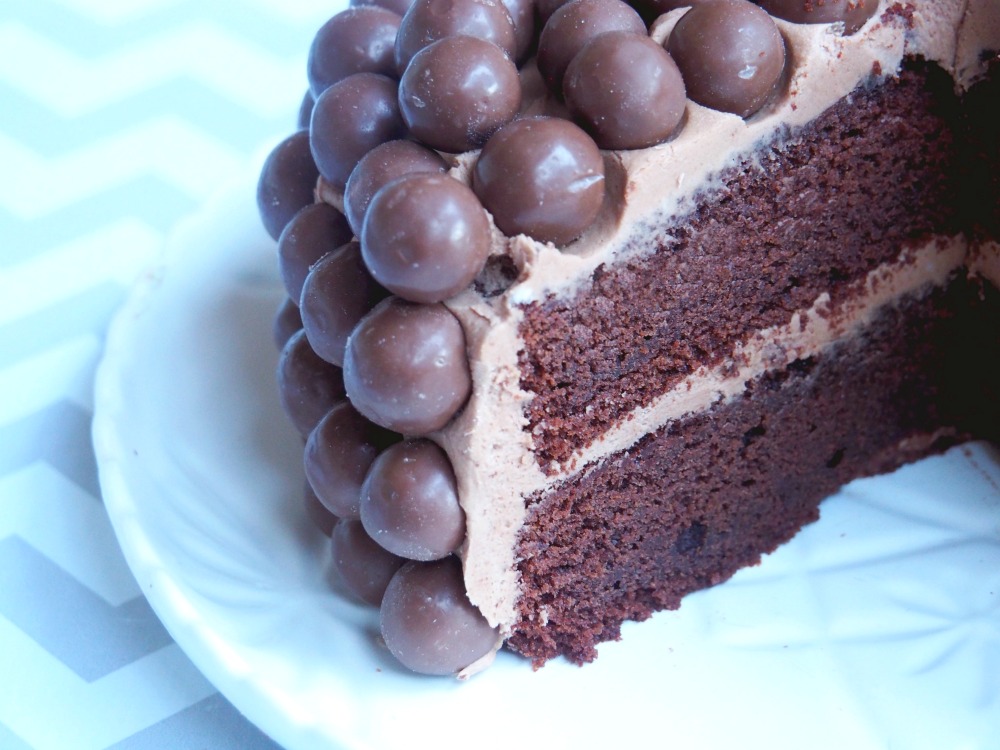 You can imagine how put off I was then when David lifted his head from his laptop and said, "I hope you're not making a chocolate cake because you know I don't like chocolate cake." As you can tell, he's very discerning but I was quietly confident because this isn't any ordinary chocolate cake, it's next level. Besides it's covered in Maltesers which David doesn't like, he loves!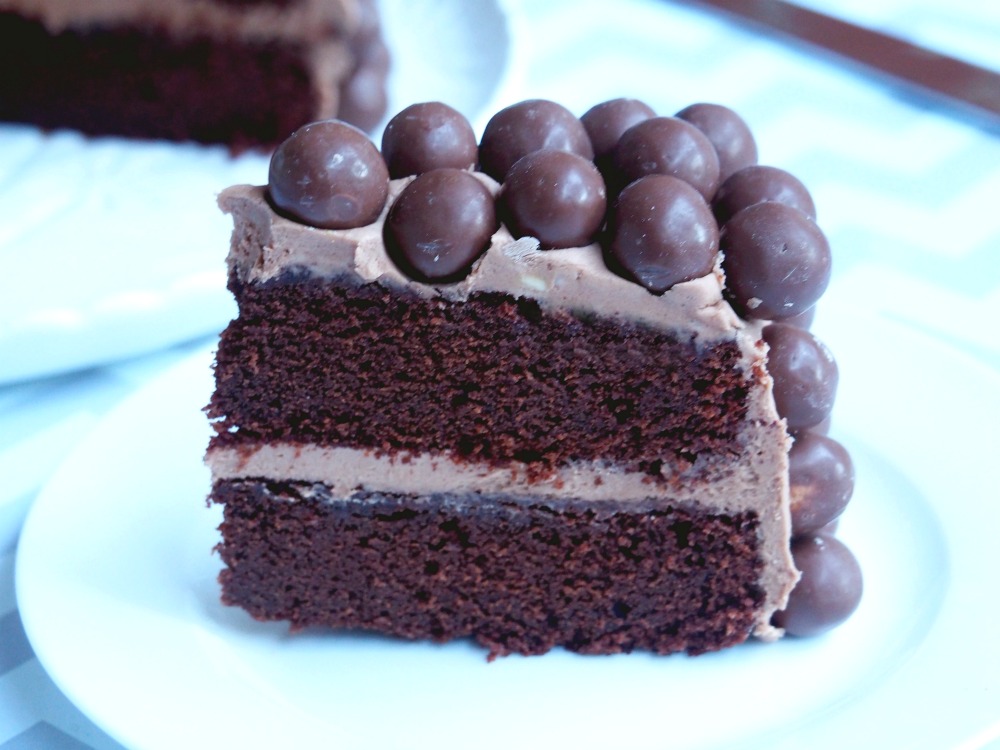 Of course, when his birthday rolled around, David had to eat his words and his cake because this cake is all kinds of delicious. We shared it with our friends and neighbours who all said it was one of the best chocolate cakes they'd ever tasted even David liked it! High praise indeed!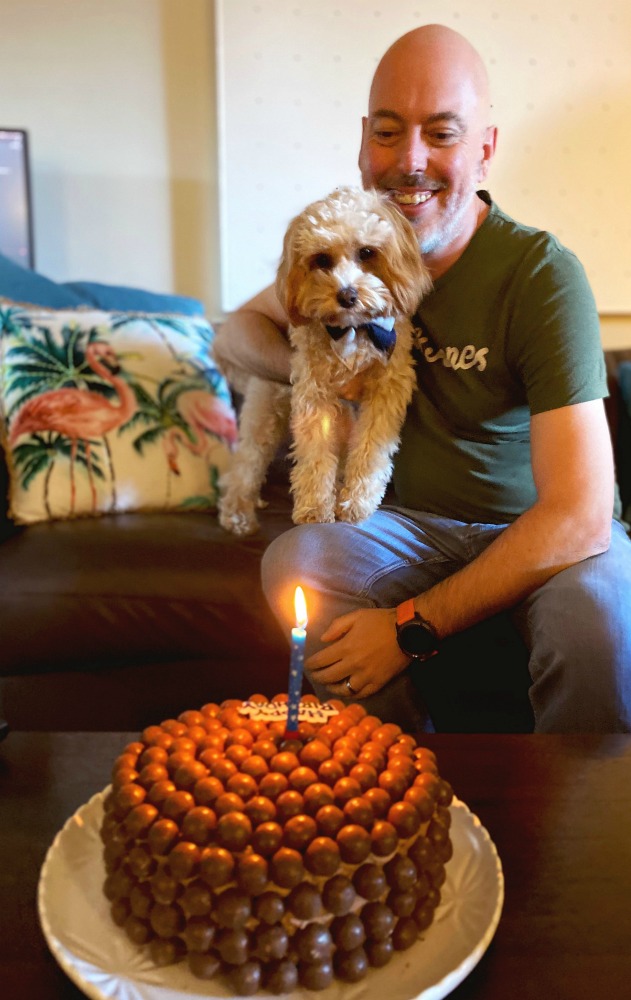 The best thing about this cake is that it's super easy to make and super easy to decorate. It's the perfect bake for the less confident cake decorator because those Maltesers can hide a multitude of decorating sins!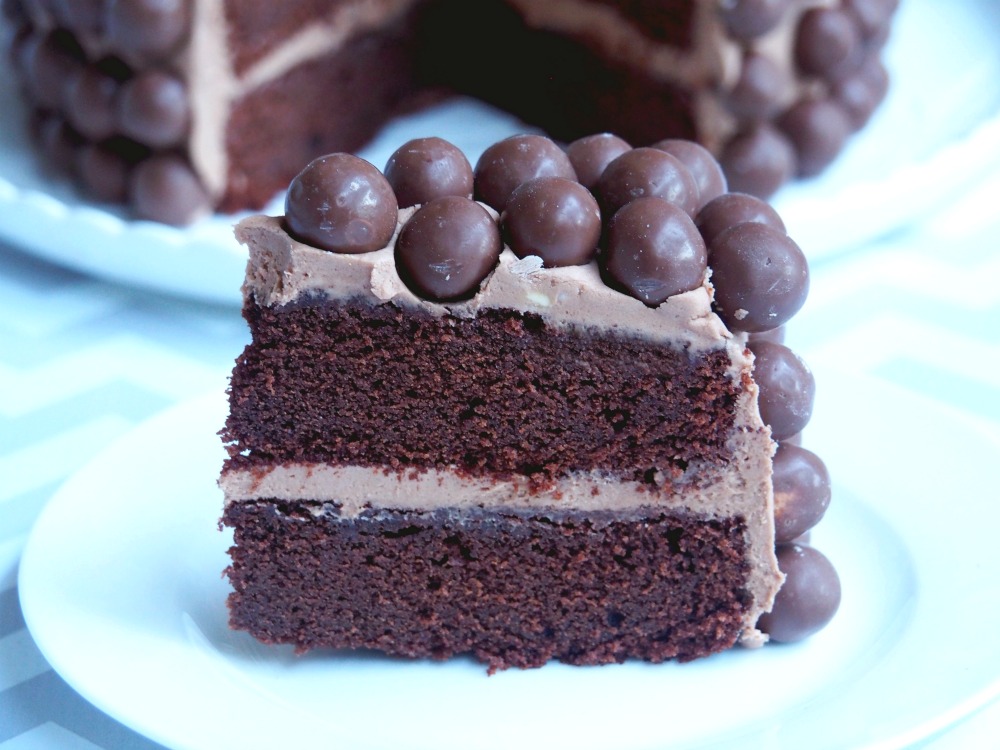 This is based on a recipe by Lorraine Pascale, the former model turned TV chef who has pivoted from looking good to good looking (and tasting) food! This showstopper of a cake is easy and delicious and the sweet buttercream really complements the moist layers of chocolate cake. The hardest part is stopping at one slice!
Are you a fan of chocolate cake? How are your decorating skills?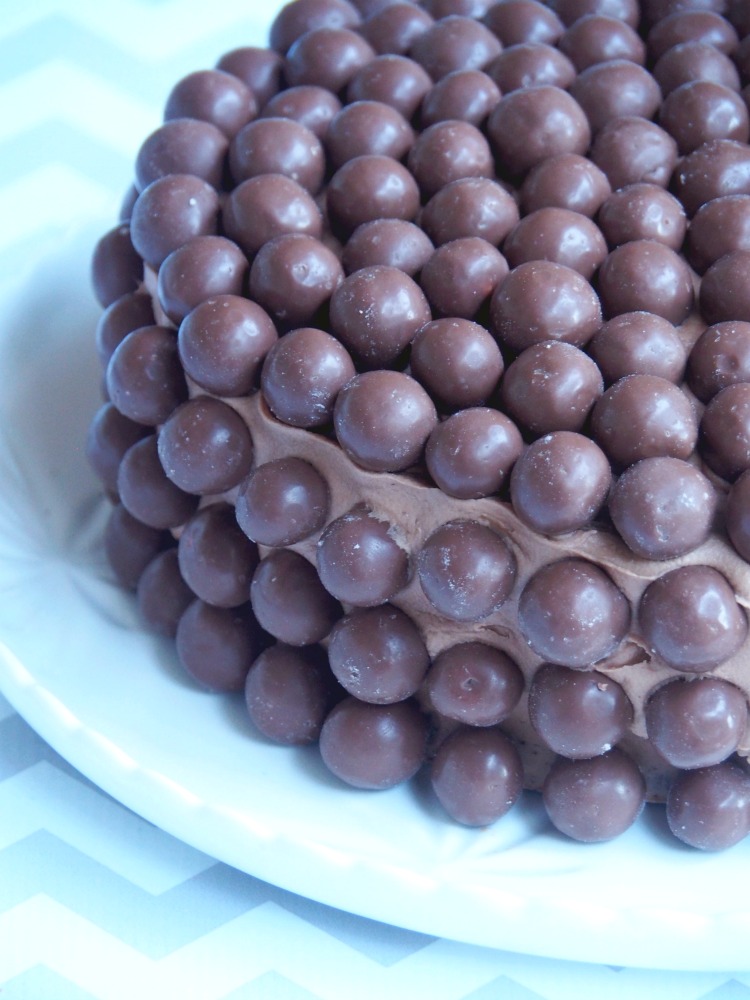 Serves 10-12
Ingredients
150g really soft unsalted butter, plus some for greasing
250g caster sugar
150g self raising flour
125g sour cream
4 medium eggs, at room temperature
50g cocoa
1 teaspoon baking powder
a few drops vanilla essence
TO DECORATE
70g dark chocolate
370g pure icing sugar
170g really soft butter
1-2 tablespoons milk or water
Lots of maltesers (2 x 250g bags)
How to
Lightly grease and line the base of 2 x 20cm sandwich tins with baking paper and place on a baking tray.
Preheat the oven to 180C / 160C fan forced.
Place all the cake ingredients into a bowl and mix until smooth. I whizzed everything in the Thermomix for 30 seconds on speed 5 in 2 x 15 second intervals.
Divide the mixture between the two cake tins and smooth the tops. Bake in the oven for 25-30 minutes.
Use a cake tester to check if the cakes are ready. It should come out clean when inserted into the centre of the cake. Remove the cakes from the oven and allow to cool in the tins before removing on to a cooling rack.
When the cakes are nearly cool, start making the buttercream. Melt the chocolate in the microwave in 30 second intervals, stirring each time, or in the Thermomix.
Sift the icing sugar into a large bowl, add the butter and milk and mix until super light and fluffy. Pour in the melted chocolate, stirring all the time.
Put a blob of buttercream in the centre of a serving plate and place one of the cakes on top. This should hold the cake in place. Drop about a third of the buttercream on the cake and spread it around. Sandwich the other cake on top and spread the remaining buttercream on the cake until it is completely covered.
Tip the Maltesers into a bowl and start sticking them all over the cake. Don't stress about symmetry – but bear in mind, straight-ish lines look best!
Let the chocolate-fest begin!