Did you see the Words of Wisdom yesterday? I just celebrated another birthday. That in itself is a reason to be grateful.
This birthday was full of lots of good people and lots of good things. Yesterday, I turned 42, which technically means I'm 21 again, at least that's what I told my students. They did a charming rendition of the birthday song before presenting me with this pretty pink cake. A new student arrived in the class and looked a bit bedazzled with all the birthday bonhomie. He later wrote in his diary, "my teacher told me she was 21, but really, I think she is 18."  I think he and I will be best friends forever!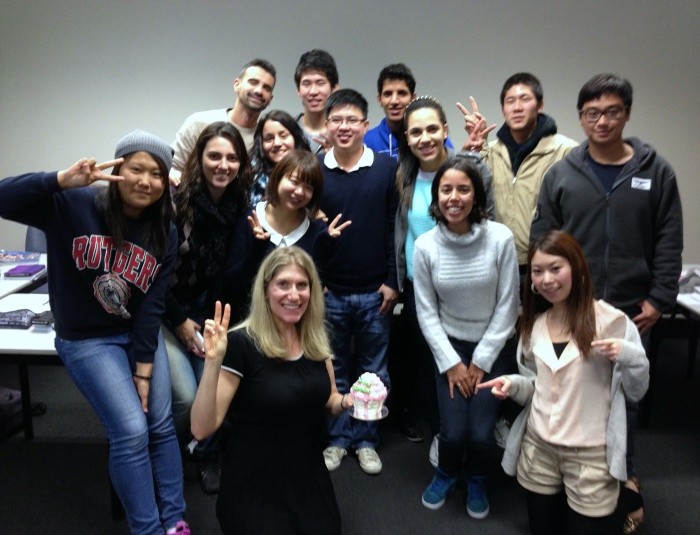 My workmates showered me with gifts. I got these beautiful roses from Judy. Check out the colour of these babies, "Heartwarming Orange," that's what I call it!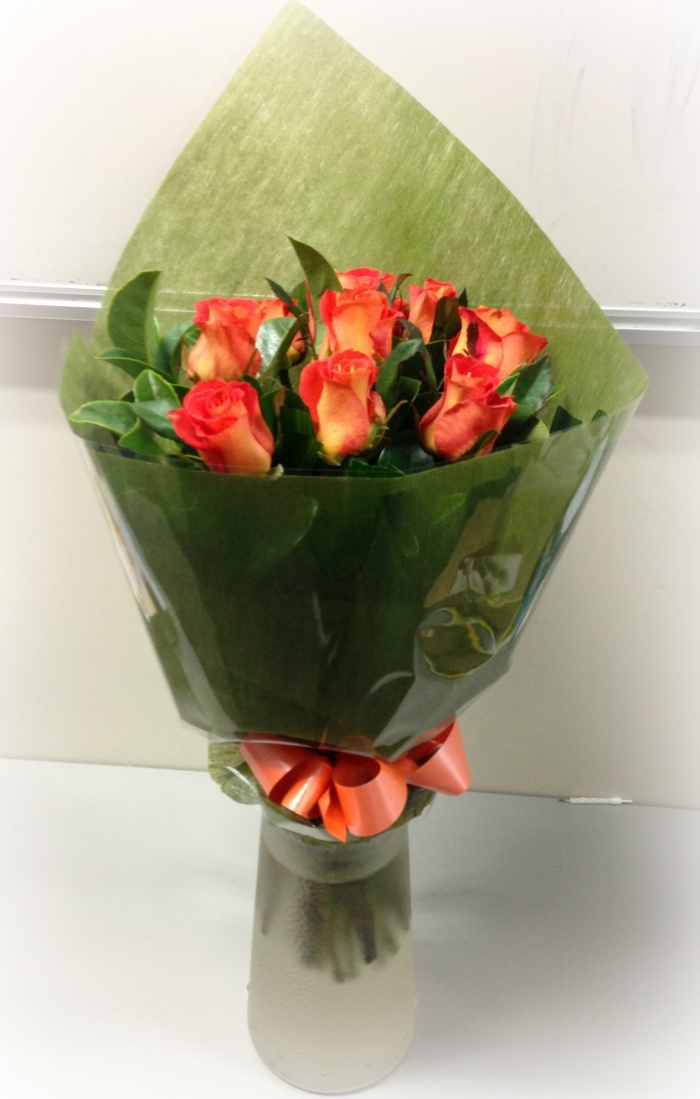 Agata, who loves cats as much as I love dogs, filled a bag with birthday booty. Jane presented me with some puppy PJs and some larder ingredients I've been lusting after. Eve got me a gift card which is burning a whole in my pocket and Emily gave me a divine dog apron which travelled all the way from Thailand just to be with me on my birthday. It's my first no-tie apron so no fear of getting tangled in my own ties with this one!
With my plethora of presents on my desk, I was hard pressed to find some space to work, but work I did, until the chorus and the cakes began! As you know, I take birthdays to be a serious business, and this year, have logged all my colleague's birthdays just so I can bake them with a "surprise" cake on their special day. This little endeavour is a trifecta of things I love;  baking cakes, sharing cakes and seeing other people smile. I don't know who loves the birthday cake shebang more, me or the birthday person. Today, two of my ardent cake lovers turn the tables and each bake a cake for me!  A total cake and candle fest! It took quite a few puffs and quite a few wishes to tame the flames!
Guy came up trumps with his Apple and Cardamom Cake and Monica's Sugar Free Date and Walnut Cake was divinely delicious too. As it was my birthday, I had to have (a piece of ) my cakes and eat them. Nommmm…
David had secret tricks and cunning plans for the evening which involved visiting a couple of sneaky small bars – it was quite the Magical Mystery Tour…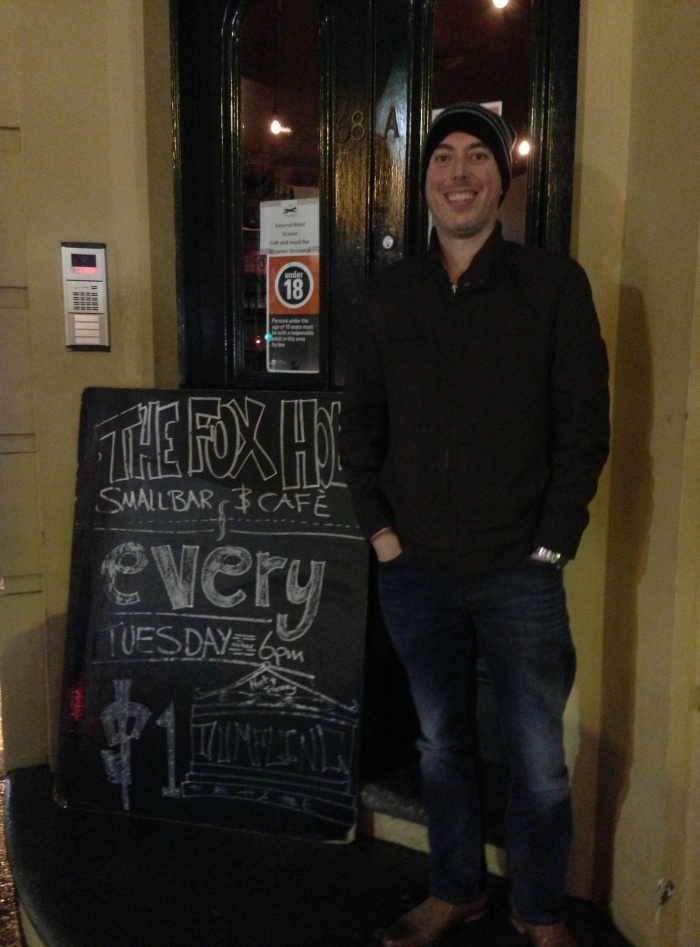 …before escaping the rain at Rockpool Bar and Grill where we drank cocktails and engaged in some serious burger-liciousness. A Rockpool burger has been high on my Things-to-Eat-and-Experience list for quite some time. Rest assured, it was everything I had salivated about, and quite a lot more!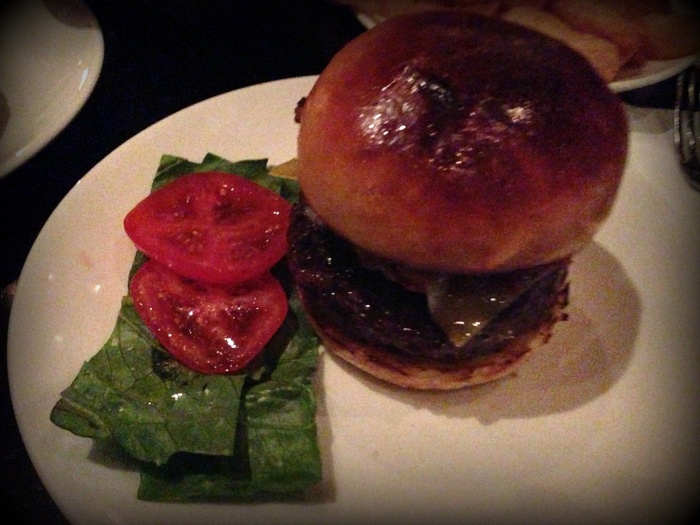 Back at the ranch, with our bellies full of burger, I attended to my birthday cards and presents from David. He always gives great gift and my latest prize possession is a hooded running  jacket. Now I have an incentive to get out, run and have some fun, and no excuses not to! Here's to all weather running and killing some of the calories I've had such fun consuming!
What's the best burger you've ever had?