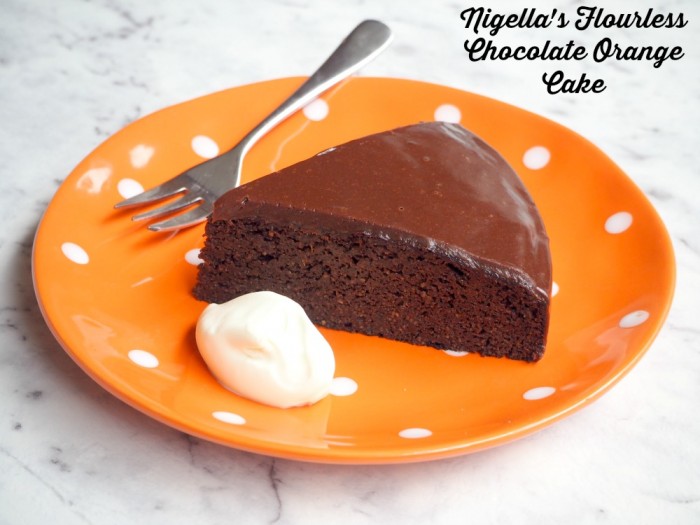 Serves 10-12
I'm so happy that the lovely Lynne wrote to me and tipped me off about this clever creation. There's so much to love about it… it's a Nigella number for starters, then there's all the decadence of chocolate and orange but with the advantage of being gluten free and having no added fat (unless you count the eggs of course)! I made this for Jane's 30th birthday and it got rave reviews. I've converted it to the Thermomix here but if you haven't got one  check out the original recipe here, but if I say so myself this is one canny conversion! Thanks Lynne! 
Ingredients
1 litre water (1000g)
2 small thin-skinned oranges, or 1 large (about 375g in weight)
1 teaspoon baking powder
1/2 teaspoon bicarbonate of soda
200g almonds
250g  raw sugar
6 eggs
50g cocoa
How to
Place water into TM bowl. Insert the steaming basket and put the whole oranges into the basket. Cook for 45 minutes on Varoma temperature on speed 3. When the oranges are ready, set aside until cool enough to handle.
Preheat oven to 180C / 160C fan-forced. Grease and line a 23cm springform pan.
When the oranges are cool, cut into quarters, remove the pips and cut off  the knobbly, gnarly bits of peel at either end.
Mill the raw sugar to caster sugar  for 3 seconds  on speed 9. Set aside.
Put the almonds into the TM bowl and mill for 10 seconds on speed 9. Add the remaining ingredients, including the sugar and the orange pieces to the TM bowl. Mix for 20 seconds  on speed 7.
Pour the mixture into prepared tin and bake for approximately 40-45 minutes  or until a cake tester comes out clean. If it's still not ready after 45 minutes, cover with foil to prevent it from burning.
Leave the cake to cool in the tin on a cooling rack.
Remove from the cake from the tin when cool. Decorate with some grated orange zest, candied orange peel or if you really want to push the boat out, some chocolate ganache. However, this cake is stand alone delicious and is divine even when undecorated.
Other info
Prep and cooking time:  1 hour 45 minutes