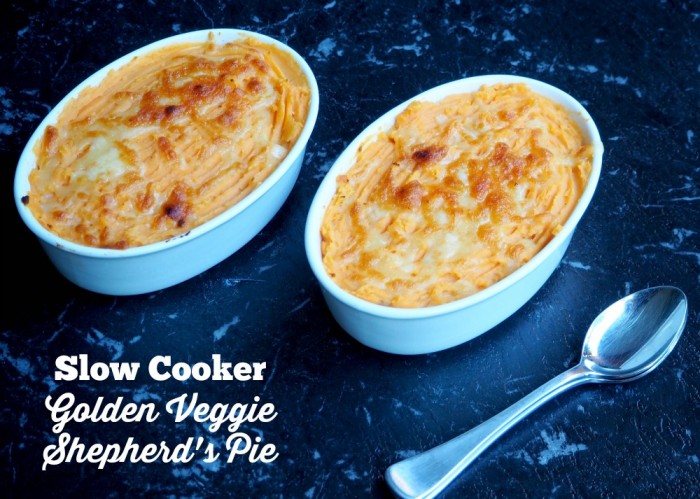 Serves 8-10
This dish combines two of my favourite things; lentils and my slow cooker!
We love lentils – although they're never going to win any prizes in any food beauty contests, they're cheap, nutritious and add a "meaty" texture to dishes. I used a mixture of green and red lentils in this dish,  but either work well. This  recipe is great for the slow cooker and feeds a crowd. Of course, if your family is like ours small, but perfectly formed, just make a big batch and freeze it in suitable size portions!
The mash works well with either regular spuds, sweet potato or as I am wont to do, make it with a mixture of both!
Whatever lentils or potatoes you use, this  yummy pie will knock the socks off the most hardcore carnivore! I promise you, you won't miss the meat!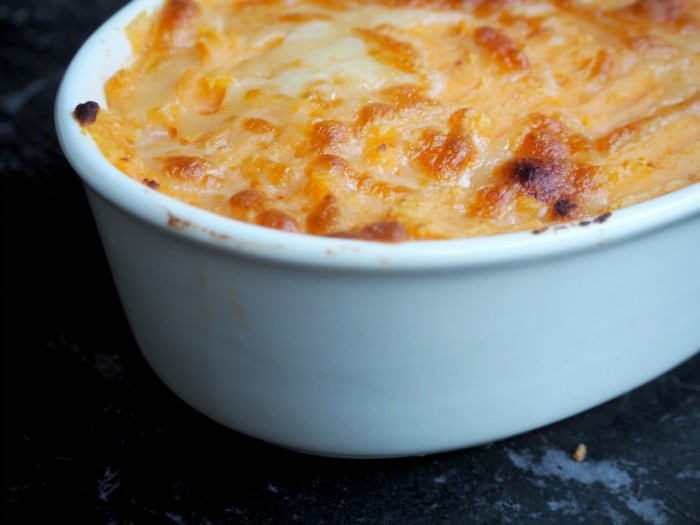 Ingredients
50g butter
4 cloves garlic, finely chopped
200g pumpkin, diced
4 carrots, diced
2 onions, chopped
200g mushrooms, sliced
2 bay leaves
1 teaspoon dried mixed herbs
500g dried green lentils
1.25 litres vegetable stock
100ml red wine
1 tablespoon Worcestershire sauce
2 tablespoons tomato paste
1 cup (120g) frozen peas
2kg mashed potato
50g grated pizza cheese
How to
Heat the slow cooker, if necessary. Heat the butter in a pan, then gently fry the onions, carrots, pumpkin and garlic for 15 minutes until soft and golden.
Tip the veggies into the slow cooker pot and add the mushrooms, herbs and lentils. Pour over the stock, wine and Worcestershire sauce and cover and cook on HIGH for 5-6 hours. Don't season with salt at this stage.
When the veggies are ready, turn off the slow cooker, season and add the tomato paste and the peas. Divide the mixture between one or two larger pie dishes, or lightly oiled individual dishes, and top with the mashed potato. Scatter over the cheese.
 If the mash is cold, bake the pie in a hot oven for 30 minutes until piping hot. If you're using hot mash, just pop it under the grill until golden and starting to crisp up nicely.
 Other info
Prep and cooking time:  7 hours
TIP! This recipe is  freezer friendly. I prefer to freeze in supper size portions and top with fresh mash.