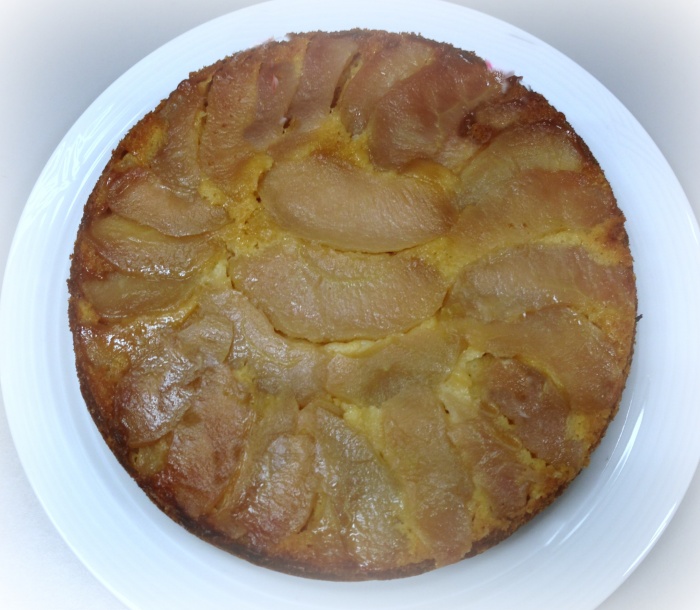 Serves 8-10
This is the cake that Guy baked for me on my birthday! I loved it so! Apple and Cardamom the perfect partners in this cake-y crime – who would have thought it? This was a real hit in the staffroom – I promise you it won't disappoint! 
Ingredients
2 Granny Smith apples, peeled and cored
1/4 cup brown sugar
150g unsalted butter
3/4 cup caster sugar
2 eggs, lightly beaten
1 teaspoon vanilla essence
2 cups self-raising flour
2 teaspoons ground cardamom
1/2 cup (125ml) milk
How to
Preheat oven to 180C / 160C fan-forced. Grease and line base and sides of a deep 20cm round cake tin.
Quarter one apple and slice thinly. Roughly chop the other one. Place the apple slices in the base of the cake tin so that they are overlapping. Sprinkle with brown sugar.
Beat the butter and sugar until light and creamy. Add the eggs gradually, beating well after each addition. Add the vanilla and beat until combined.
Add the chopped apple. Using a metal spoon, fold in the sifted flour and the cardamom alternately with the milk. Stir until just combined and the mixture is almost smooth.
Spoon the mixture into the prepared tin and smooth the top. Bake for 55 minutes or until a cake tester comes out clean when inserted into the centre of the cake.
Leave the cakein the tin for 20 minutes before transferring to a wire rack to cool.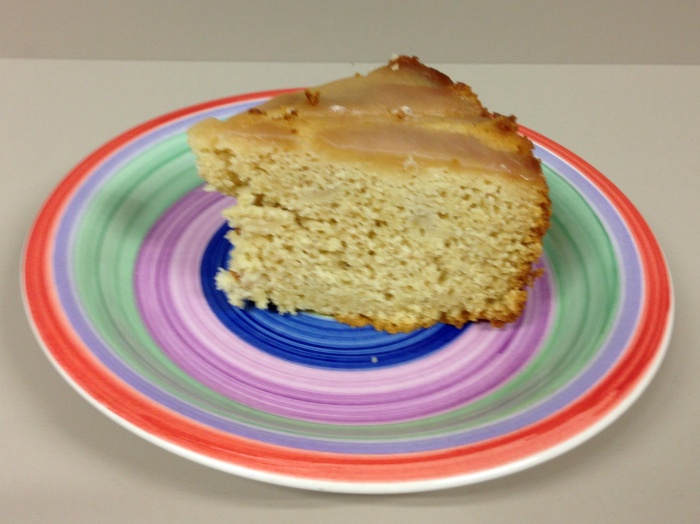 Other info
Prep and cooking time:  1 hour 20 minutes