Believe me, it has been a mad, crazy week. Although as a rule, I like to live by Muhammad Ali's words "don't count the days, make the days count," I was pretty relieved when Friday rolled around. This weekend was well needed, well earned and a long time a-coming.
During the week, I read a really interesting article 22 Habits of Happy People and set about making an effort to get into the habit of, well, keeping happy habits. Nurturing social relationships is top of my list this weekend. Spending time with good friends, family or  beloveds is always time well spent.
In the afternoon, I head off to Glebe Foreshore for an Instameet. Instameet is the inspired idea of Katie from Katie 180 to bring Instagrammers together. Social networking is a funny thing, in some ways it can be very anti-social but in so many others, it genuinely brings people together. I love Instagram – because it's so visual and you get a genuine sneak peek into other people's worlds. Especially, the latter, because I am intrinsically a nosy parker! People will often comment on their own and others' photos, developing dialogues and forming friendships, all with the help of their trusty smartphone. Now, how cool is that?
This Instameet is the first (of hopefully many,) in Sydney and Katie, her daughter Scarlett, and I get the ball rolling. It's quality, not quantity innit? And what we lack in numbers of people, we more than make up for in treats, we have enough baked goods to feed a hungry army, what with my Baklava Muffins and Katie's Fuckit Cookies. I don't have a picture of the cookies, but check them out, they are a must try!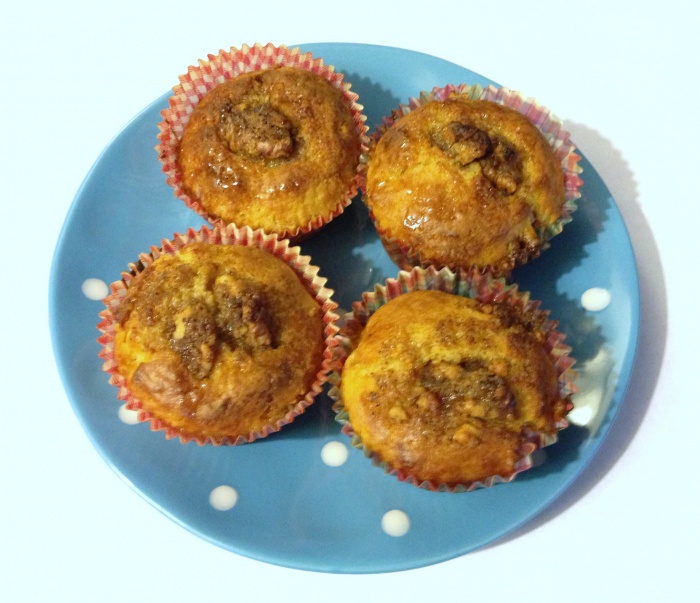 At least we don't go hungry (and neither do the hordes of hungry birds) . It is fun to catch up and connect face to face and  hopefully, there'll be more instameets, more peeps and more cake – so,  what's not to look forward to?! Remember nurturing social relationships is a healthy habit!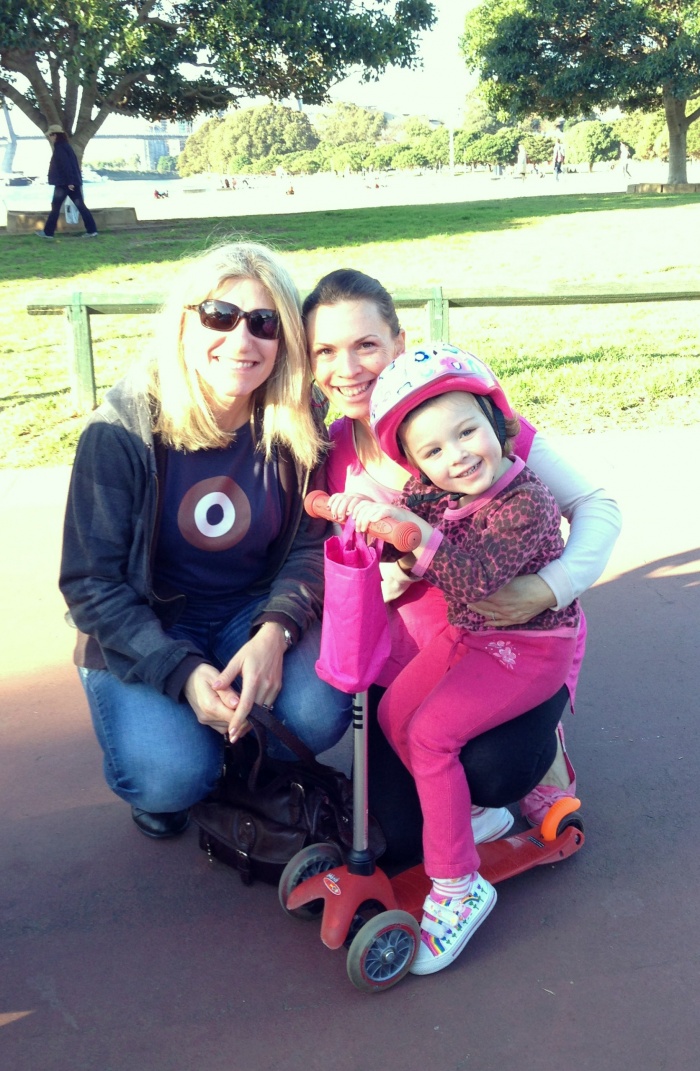 The fun doesn't stop there. In the evening, Monica hosts a girls' night in. She lays on a lavish spread that is made to make your mouth water.
I especially loved the Medjool dates stuffed with cream cheese and topped with a walnut, don't they look pretty? They taste mighty fine, too.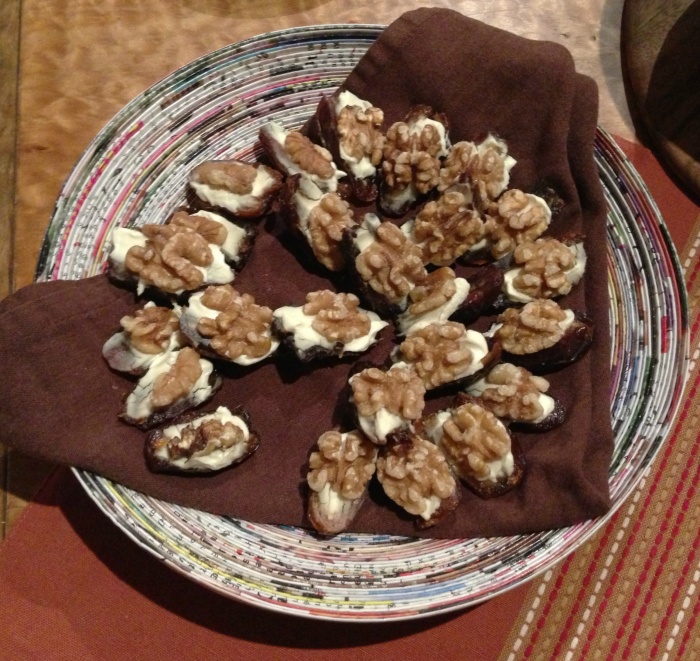 All hail the kale! Agata brings this amazing plate of kale,cheese and a balsamic reduction. I do declare, this is the  best way to eat kale. Period. All you need is a lovely pile of kale, some brie and some delicious balsamic reduction. First, take some kale…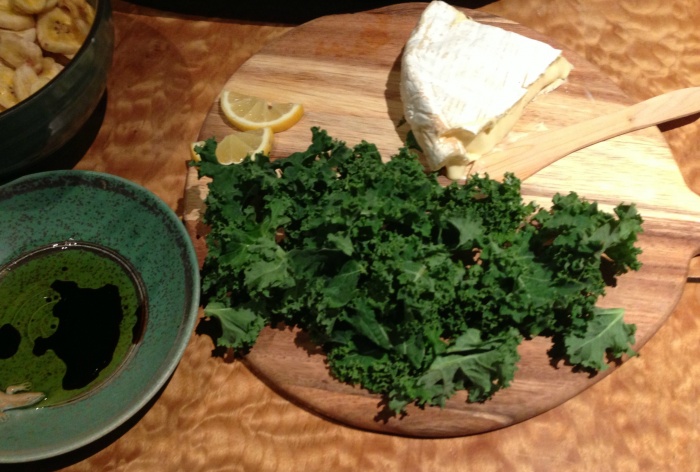 spread on some cheese…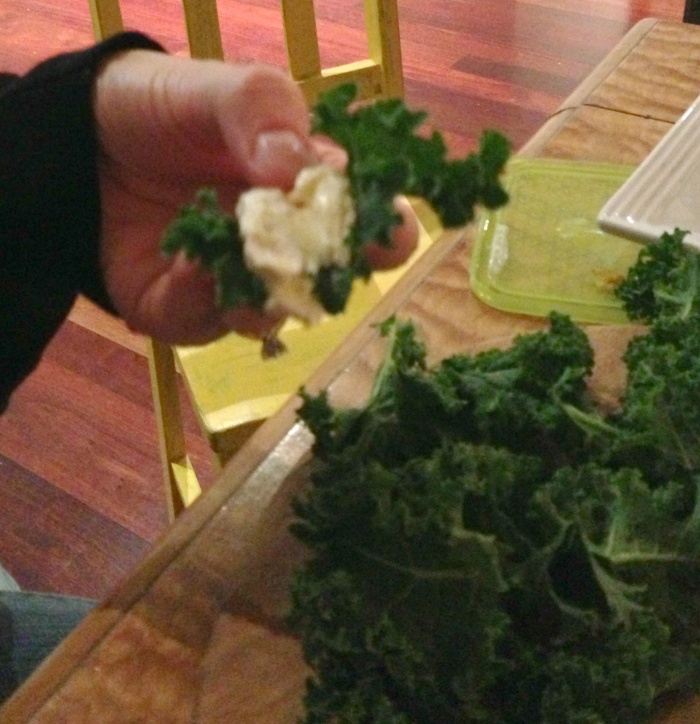 ..and dip in the reduction. Stuff it in your mouth and take a trip to kale heaven! Divine!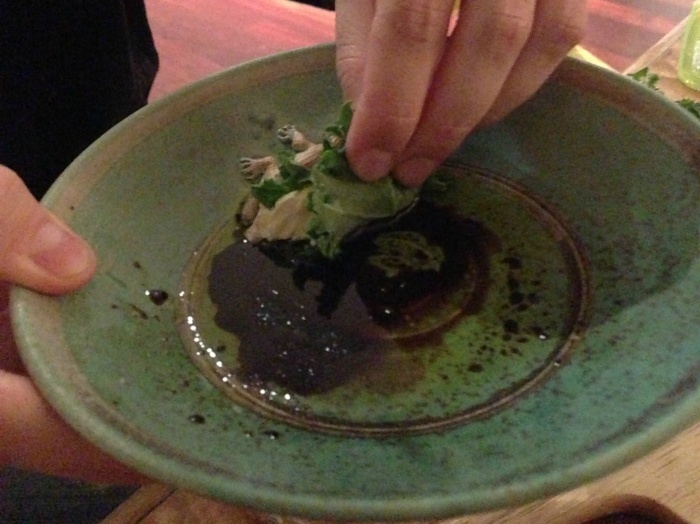 I add some Little Party Savouries to the mix which are my go-to, go-down-well party snacks.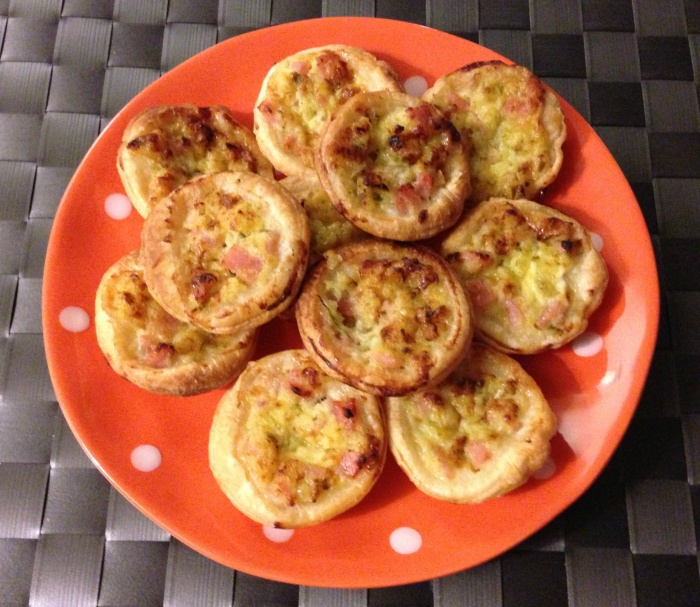 Emily brings a vast array of dumplings and steams herself silly over a hot stove all night, bless her little heart. It was dumpling-icious.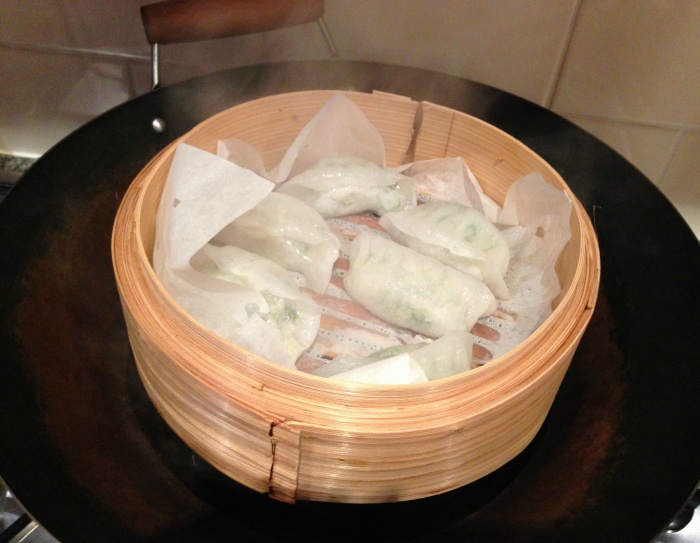 There is gin, there is tonic, there is  food and there are friends. This is the perfect recipe for a perfect evening. This is one happy habit I am not going to break!
What's your favourite finger food? Would you care to share?