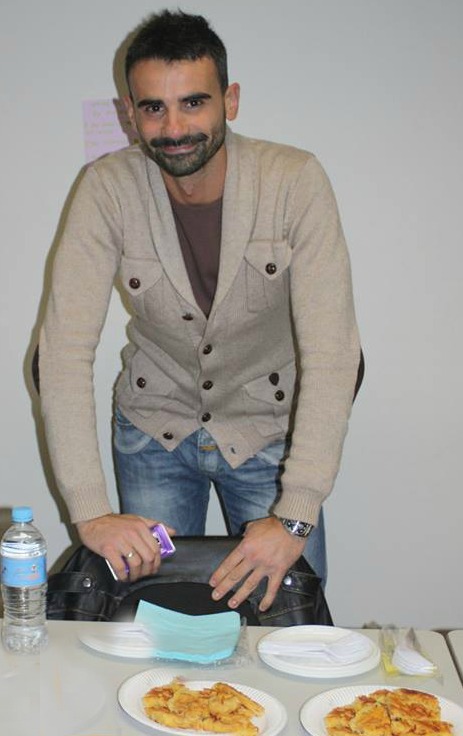 Serves 4
A few weeks ago, we had an International Food Day in class. Forget global warming, we enjoyed some global gorging. The students voted for their favourite sweet and savoury dishes and Giovanni's pasta omelette stole the show. Just like Giovanni, this dish is authentically Italian, it's also meatless, seriously simple to make and truly tasty to eat. Serve it up with a crisp, green salad! Delicious hot or cold! Eggcellente!
Ingredients
350g spaghetti
5 or 6 eggs
60g parmesan cheese, grated
80g mozzarella cheese, diced
2 zucchini, diced
salt and pepper
olive oil for frying
How to
 Cook the spaghetti in salted, boiling water and leave to cool.
Fry the zucchini in a large frying pan until softened. Remove from the heat.
Beat the eggs and season well with salt and pepper.  Add the grated parmesan,  mozzarella and zucchini and mix well.
Pour the spaghetti into the eggs, add another if you need to and mix well.
Heat the oil in a frying pan. When  it's hot, add the mixture making sure it spreads evenly over the surface of the pan. Cook, covered for about 10 minutes on low heat.
Using the lid, flip the omelette over and cook uncovered, for a further 5 minutes.
Give the pan a good shake, the omelette is ready when it moves in the pan without sticking.
Gently slide the omelette onto a plate and serve immediately.