If I could eat only one food for the rest of my life, I'd choose dumplings, there's no two shapes about it. Dumplings are an international comfort food and in my time, I have eaten my way around the world in dumplings.  Although I grew up on the matzo ball variety floating in my chicken soup, later in life, I've discovered the Chinese versions and I can't get enough of them.
Luckily for me, I now live in Sydney where the supply is plentiful, and I am always on the lookout for new haunts to satisfy my cravings. I've also got some girlfriends, and a husband who share my passion for those round balls of deliciousness so there's always some dumplings to eat and someone to dine with.
A few weeks ago, I saw this review  and almost licked my screen. This was one place I had to go. So I rallied the troops and off we went, all the way to Dumpling Heaven. Unfortunately, my long-time dumpling buddy, A-cat-ah (her pet name, not her real name you understand), was out of town and was not able to savour the experience in person. So this one's for you, sweetie! If only I could invent taste-a-vision!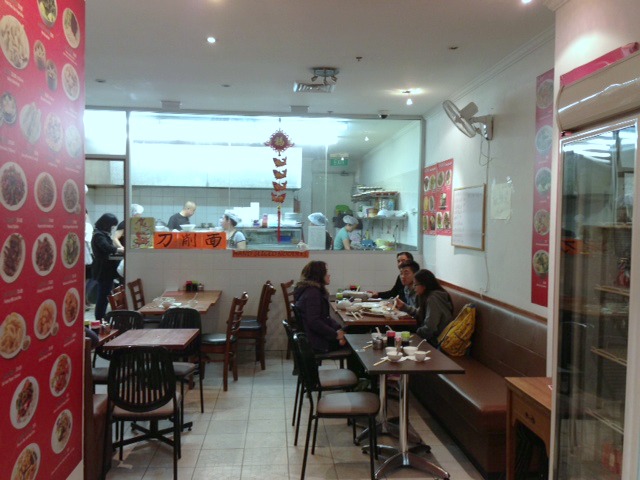 Now the restaurant isn't anything fancy, but it's clean, it's simple and it's cheap. Service is efficient, as soon as you sit, you have tea, and it's BYO, so if you bring wine, they give you plastic buckets. Drink responsibly peeps, you don't want to spoil your dumplings!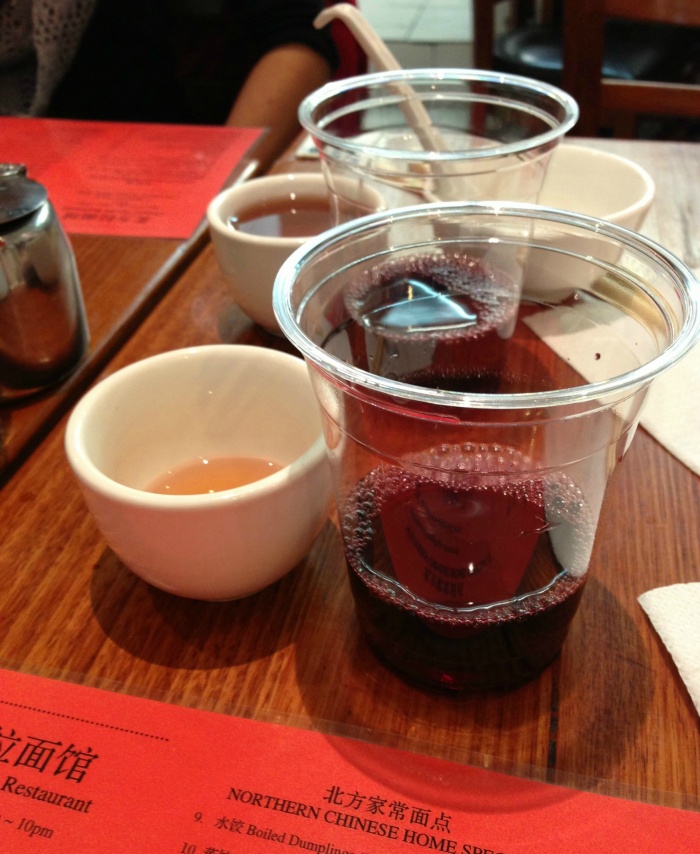 We rock up at 5.30 and the place is already busy and there's a booming take away trade too. When they say the dumplings are handmade, they mean handmade. Look!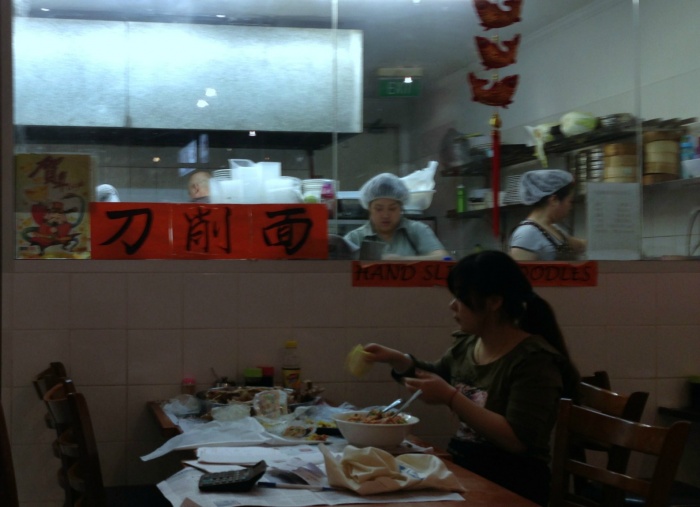 You can choose from about 8 fabulous fillings and have your dumplings either boiled, steamed or pan-fried. Menus like this are always a problem for me, because I want dumplings with every kind of filling and cooked every which way. Luckily, the waitress has it sorted and has something for everyone, because you can get dumplings in half serves, like six of one and half a dozen of the other! We plump for some steamed and some fried.
Emily thinks fried are best… (Pork and Chive)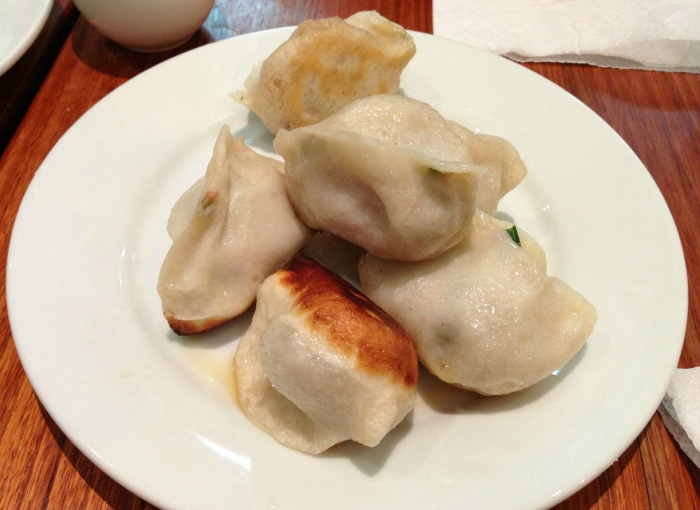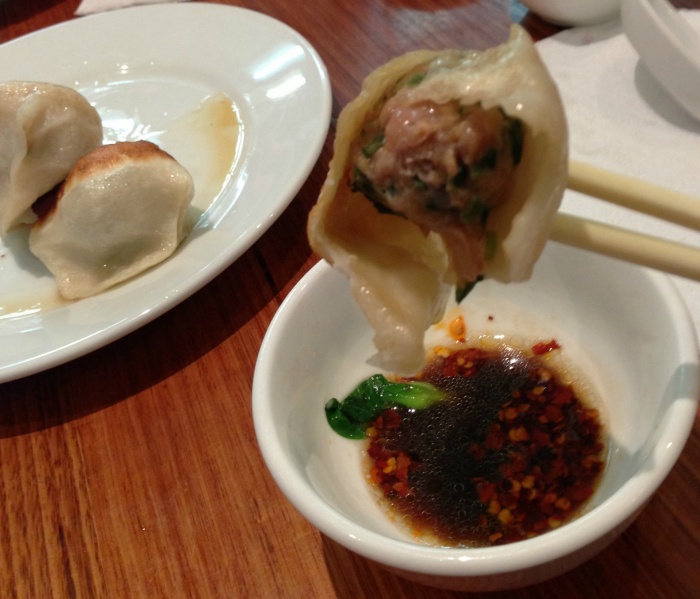 … but I'm still a sucker for the steamed. (Pork and Seafood – totally nom!)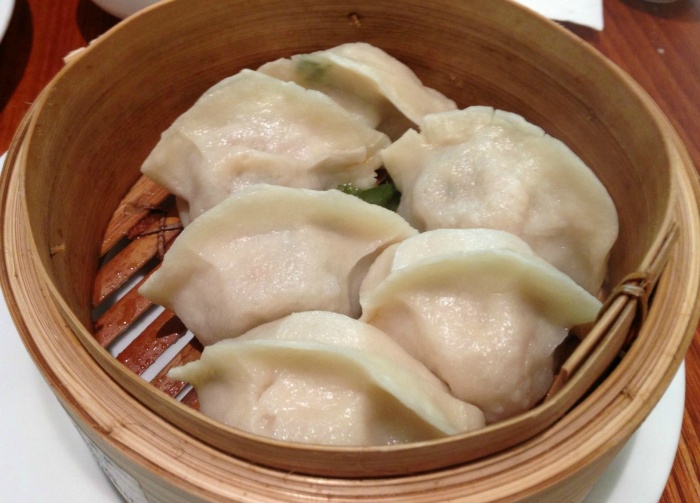 My advice is try them all, and see which floats your dumpling boat.
The soupy pork buns are  pretty rounds of porkiness. Personally, I find it impossible to eat one of these little babies without accidentally stabbing it and having all the soup dribble out, usually down my chin! These babies are tasty, but  a tad doughy and although soupy, not quite soup-er enough for my liking.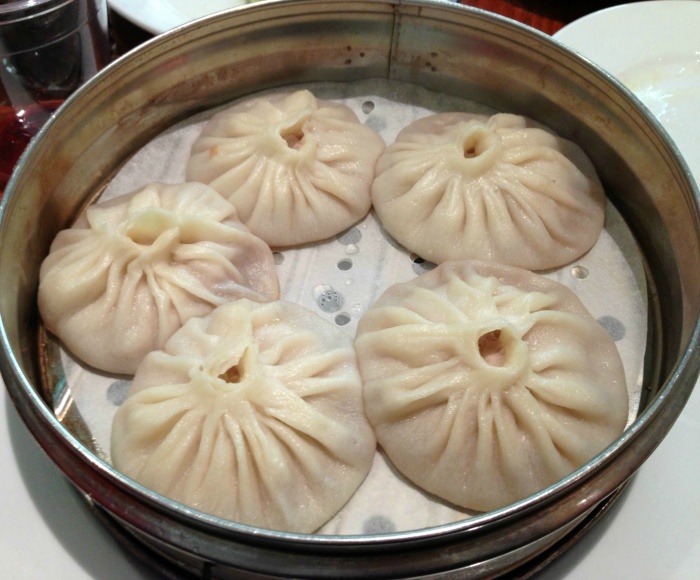 All the dishes are made to order and piping hot. Being health conscious and all, we decide we should  have some veggies to balance things out.
The Mushrooms and Chinese Greens are light and fresh. Yes mum, I ate my greens!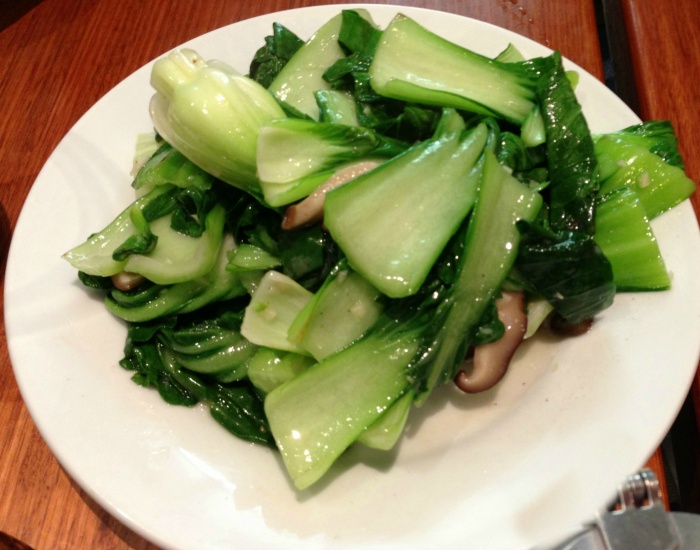 We are suckers for eggplant, and it's always ordered when we dine out on dumplings. We take pot luck and try the Special Braised Eggplant. It's divine. The eggplant is cooked to perfection, crispy on the outside and moist and meaty on the inside. It's slathered in a delicious soy-ish sauce. We could have licked the plate clean, it was that good!
I can see the ladies make the noodles in the kitchen too. It's hard to explain how they do it; they kind of make these massive long cats cradles of dough, effortlessly spinning it into oodles of noodles. Once it's noodled, they slap the noodles around on the bench and those noodles get a good beating. Do not leave this place without trying the noodles. They're amazeballs!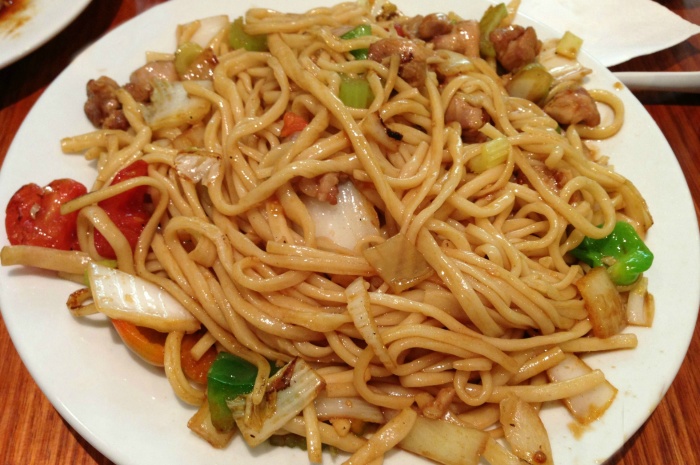 We tried the Xinjiang Stir Fried Noodles with Chicken. The serving was huge and the noodles were soft with just the right amount of bite. Portions were so generous  that I felt like an extra on Man V Food. It was tough going, but we finished it all but only because we had elasticated waistbands! (If you can't extend your waistband, don't worry, you can take a doggy bag instead.)
After all that, we still had space for dessert. Actually, we didn't have space but we wanted to try it anyway. Dessert options are limited, no black sesame buns here peeps, but you can try the peanut pancake. Down in one!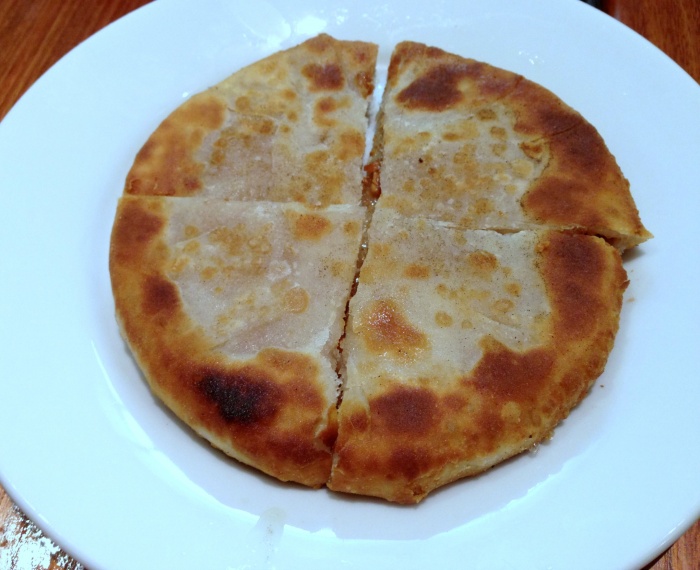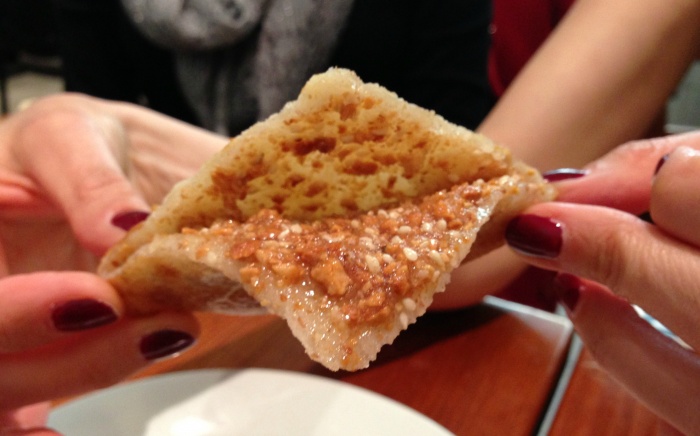 You get a lot of your dumpling for your dollar here. Our bill topped the pops at 60 bucks for this  feast fit for an Emperor.
If you like dumplings or noodles, pay this place a visit. I don't think too many people know about this gem… yet. Can you can keep a secret! Shhhhh! Let's just keep it between us, shall we?
Chinese Noodle Restaurant 2  is open everyday from 10am to 10pm
at 77 Bathurst Street, Sydney
You can find it's older brother at 8 Quay Street, Sydney