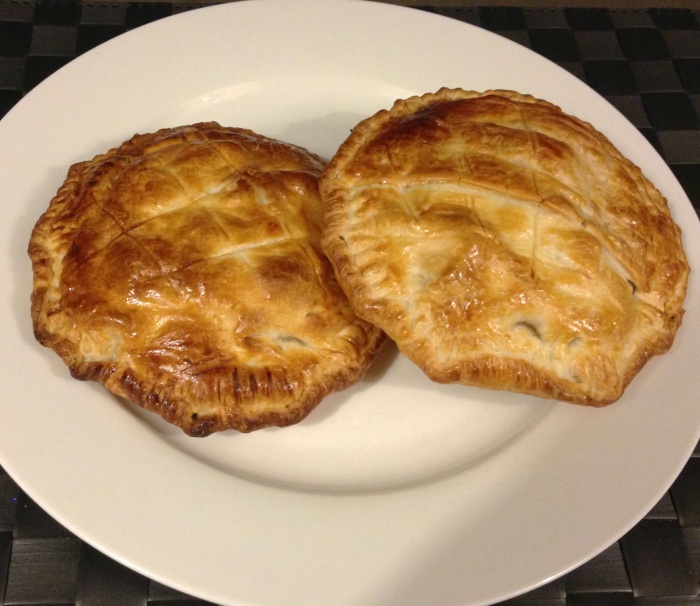 Makes 2 tarts
These tarts are quick, simple and full of some of my favourite things! They're decadently delicious and look so smart, you can serve them up as a Monday night treat, or any other time when you have friends over to eat!
Ingredients
2 or  3  sheets puff pastry (you'll have to patch up with 2 or,  have some leftovers with 3)
3/4 cup (80g) semi-dried tomatoes, coarsely chopped
3/4 cup (90g) seeded black olives
1/2 cup (120g) crumbled ricotta cheese
1/2 small red onion, sliced thinly
1/4 cup torn basil leaves
1 egg, beaten
How to
1. Preheat oven 200C/180 fan-forced. Line an oven tray with baking paper.
2. Using a 12cm round pastry cutter or saucer as a guide, cut 2 discs from 1 pastry sheet.
3. Place the pastry bases onto baking tray. Top with the tomatoes, olives, cheese, onion and basil. Brush round the edges with egg.
4. Using a 14cm round pastry cutter or saucer as a guide, cut 2 circles from remaining pastry sheet and lay on top of mixture. Press edges together and gently score pastry in a diamond pattern. Brush with egg.
5. Bake for 20 minutes or until pastry is puffed and golden. Serve with a green salad.
Other info
Prep and Cooking time:  30 minutes