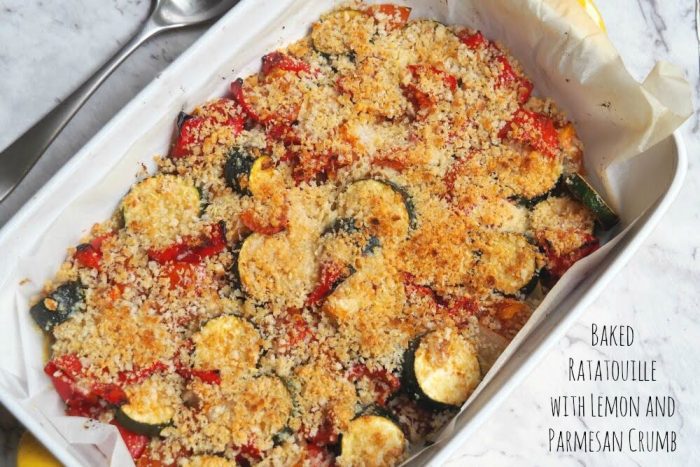 Serves 4
 The trick to this dish is chopping the veggies chunky to give lots of texture and while it may not look the business, I promise you it certainly tastes it! There's so many textures in the one dish and there's a real flavour pop in that citrussy sourdough crust.
This makes a good vegetarian main served up with some crusty bread to mop up the delicious juices, but it also makes a sensational side too. However you serve this, it's sure to be a hit!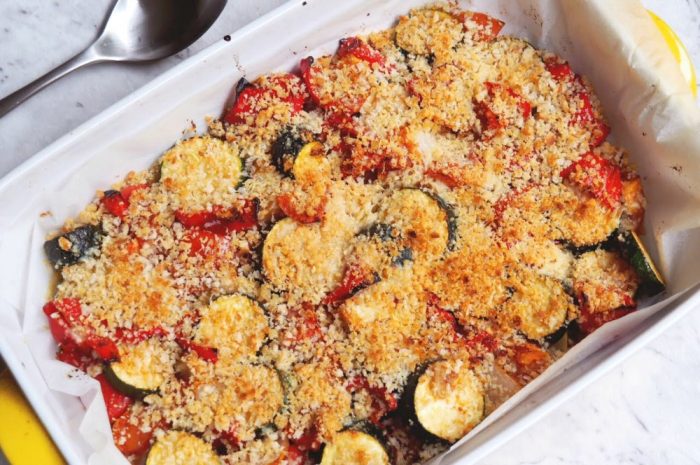 Ingredients
3 tablespoons extra virgin olive oil
3 zucchini, sliced thickly
2 red capsicums, cut into chunks
1 large onion, roughly chopped
4 ripe  tomatoes, roughly chopped
3 garlic cloves, thinly sliced
1 tablespoon chopped fresh thyme
1 tablespoon tomato paste
2 tablespoons balsamic vinegar
zest of 1 lemon
1 slice of sourdough bread, crumbed
30g grated parmesan cheese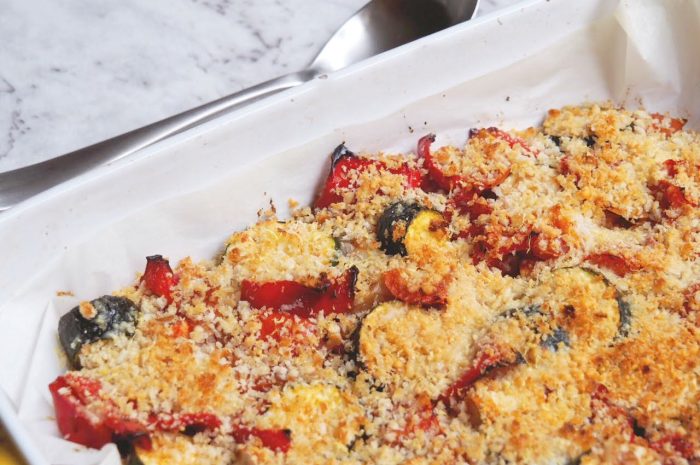 How to
1. Preheat oven 190C/170 fan-forced. I come from the Lazy Girl School of Cooking so like to line a large roasting tin/dish with baking paper. If you like washing up and scrubbing dishes, go for the unlined look.
2. Mix the breadcrumbs with 1 tablespoon oil and season well. Set aside.
3. Put all the other ingredients except the parmesan and lemon zest in a large bowl and season well.  Gently toss to combine.
4. Tip the vegetables into the prepared tin and cover with foil. Check the veggies after 20 minutes. They should be tender but if they're not, give them another 10 minutes.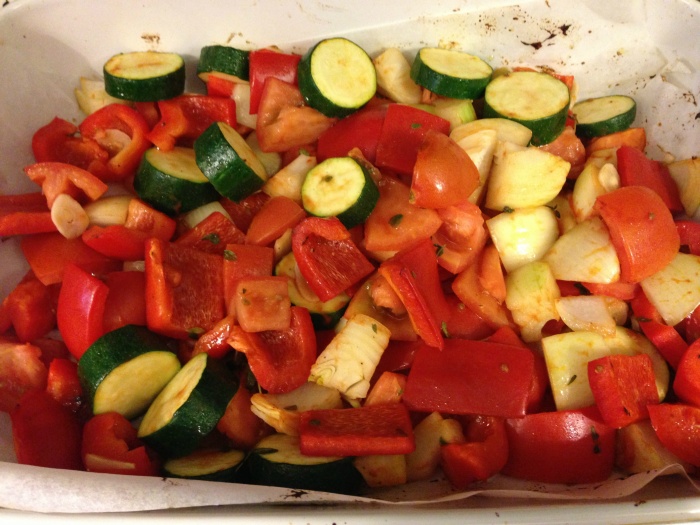 5. When the veggies are ready, remove the foil and sprinkle the breadcrumbs and parmesan on top. Bake for a further 10 minutes or until golden.
6. Remove from the oven and sprinkle with the lemon zest. Serve with a couple of slices of crusty bread to mop up all the delicious juices!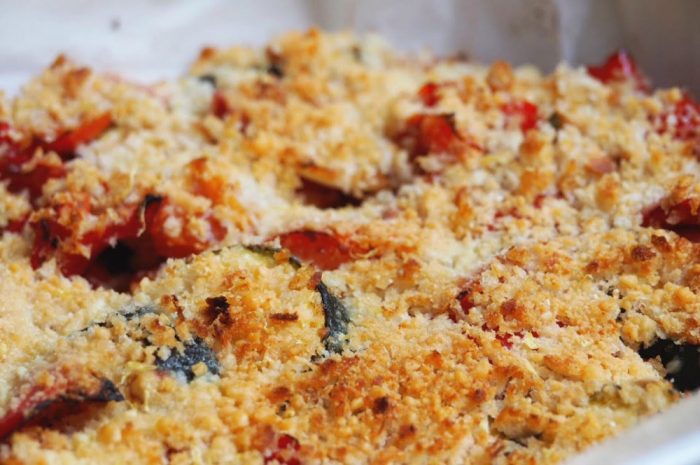 Other info
Prep and Cooking time:  50 minutes
TIP!
I grated the breadcrumbs, zest and parmesan in the Thermomix to save time.
Substitute whatever vegetables depending on what's cheap or what's in the fridge!