I know I was a bit late getting started but I got such a kick out of kindness last week. Here's an update how I travelled with my first 7 days in the Kindness Challenge.
1. Random Act of Kindness
As I was running home over the bridge, I stopped to take this photo. So many steps! Along came a lady with a pram and a young'un on a trike. There was no way she was getting off that bridge without a helping hand. A kind gentleman carried the pram, I carried the bike and held the little one's hand. Nothing like a bit of value added kindness to add more fun to one's run.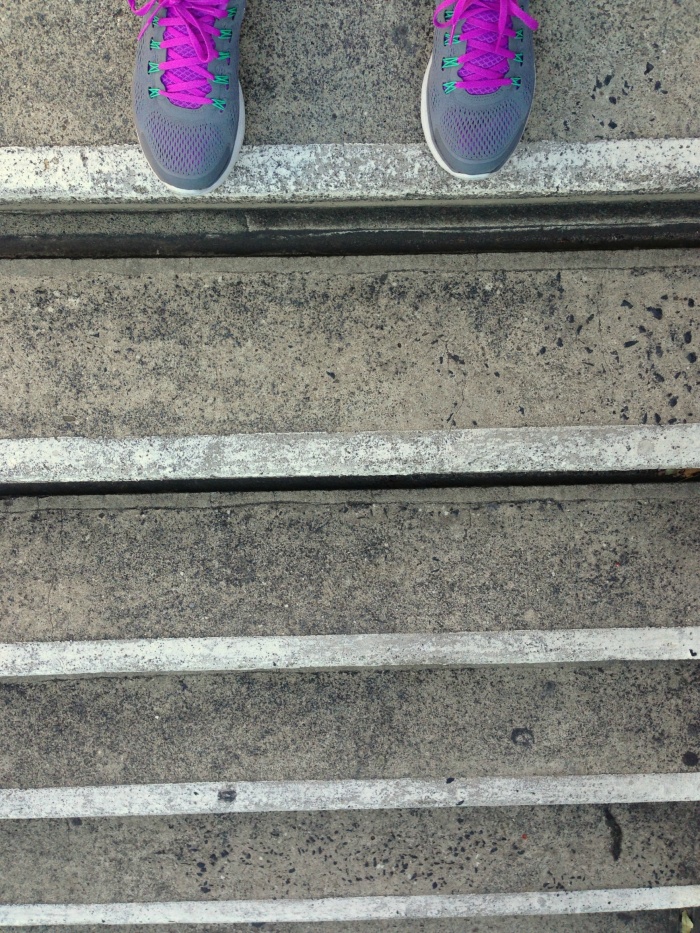 2. Lending a helping hand to the family
My nephew is one big bundle of boy joy! However, on this day his mum was a bundle of nerves, as he was having a medical proceedure. I went to lend an ear and lend a hand and sit out the surgery. It's all about teamwork.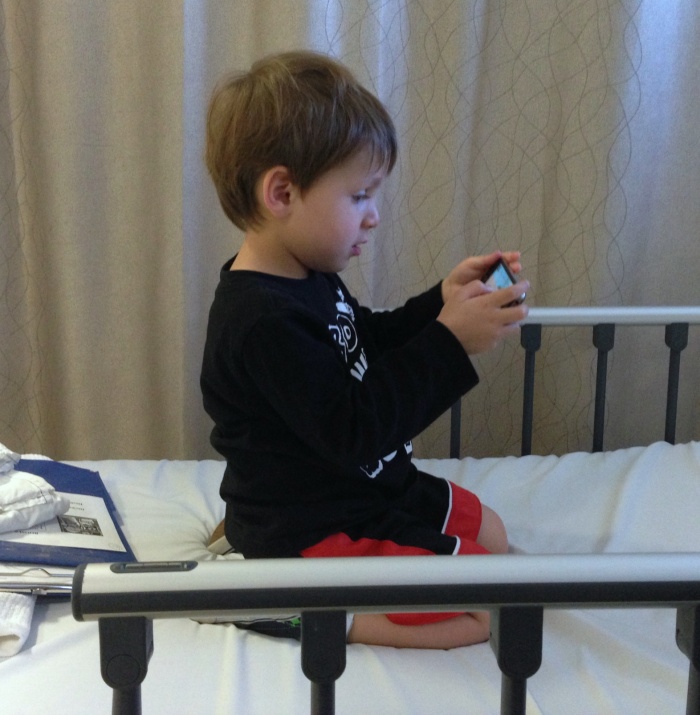 3. Surprise a colleague with a cake
Friday is my favourite day. To celebrate I left a surprise muffin on Kitty's desk.
4.  I just called to say "I love you."
I usually touch base with my mum every day. Even though we caught up in the morning, I phoned her again in the evening just to say, "I just called to say I love you." Just because.
5. Thinking about the environment
Even though we have a car, we always try to walk to the store. It's good for our health and good for the environment. We went shopping with our trusty nana trolley and our recycled shopping bags.
6. Showing some muffin loving
Our building manager is a "care taker" personified. He always looks after our building and treats everyone in it with respect. He's such a treasure. Today, I showed him our appreciation with some random muffin loving.
7. Feeling gratitude
I bought a Gratitude Journal. I purposely bought it handbag sized so I can take it with me everywhere I go. I have a lot to be thankful for.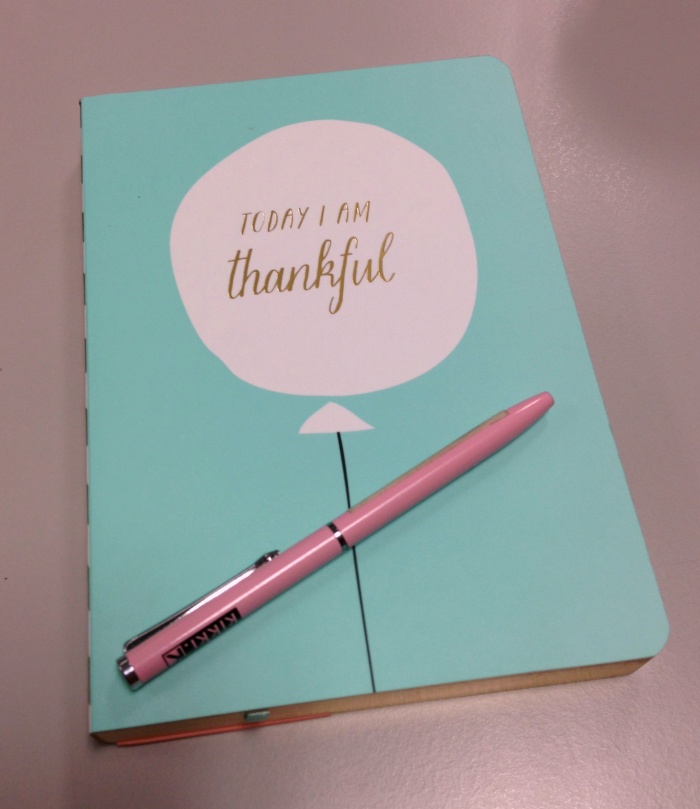 How have you been kind this week? Are you rising to the challenge?