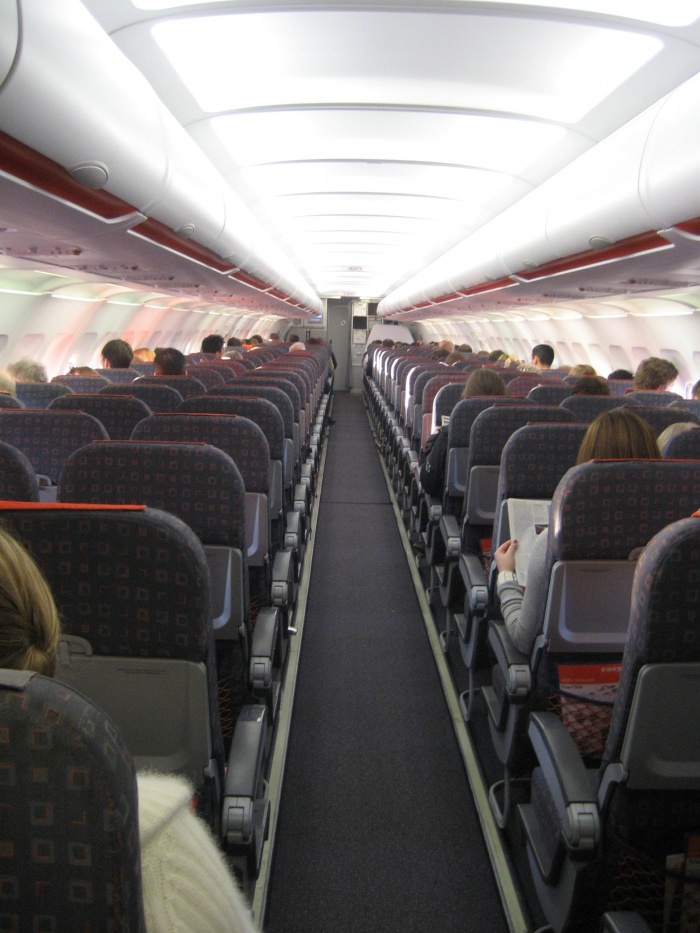 Flying for me is a necessary evil. An aeroplane is the quickest way to get from my new home in Sydney to my old home in London. I make the ten and a half thousand mile, 23 hour trip at least once a year, and the more I do it, the less I like it. Flying is not my favourite thing.
I hate heights and although I don't have a fear of flying, I don't enjoy it, for me, it's a means to an end. Bad food, tiny toilets and even tinier seats… and then there's the joy of jet lag. It's a bitch.
Of course, if you have pots of money or a very flexible credit card, you can always fly Business or First, but I've only done that in my dreams. One day when I win the lottery, I'd love to travel in First class purely for the love of airline pyjamas. But until then it's the economy anomaly for me!
The one thing David and I don't fight about is airline seats. He is a window man and I'm an aisle girl through and through. In the olden days when we first met, planes were still small enough to have teeny tiny rows of two right up the back of the plane; seats for sweethearts! We always booked these seats when we traveled together, I had the aisle and he had the window. Happy travels, indeed.
With the advent of the new A380s (which brings a whole new meaning to the words, jumbo jet) there are no more rows of two which leaves us lovers with a seating conundrum. Who will be piggy in the middle?
David argues that he needs the window for the extra little bit of head and leg room, that the window seat affords. In his defence, it's also a great position to get some serious cloud porn pictures that I love so much. I say that I need the aisle because I am a serial toilet visitor and am not flexible or thin enough to manovure past the aisle person with aplomb.
This middling  caused  much aiport angst until one day a kindly check in lady gave us some marvellous travel/marriage guidance.  If you are travelling in a pair and no one wants be the middle man, or the middle woman for that matter,  just select the aisle and the window seat of the same row. If the plane is not fully booked, it's unlikely that the middle seat will be taken (leaving you both with a whole seat to share) and if the plane is full, one of you can either swap seats with the middle person, or just make friends with them and carry on a conversation over their heads. I have to say it's worked wonders for us. In all the flights we've taken together (and there have been a fair few) we've only had a middle mate once. That's a pretty good flight record, don't you agree?
As for that middle seat… who in their right mind would choose to sit there anyways?
Flying… do you love it or loathe it? Are you an aisle or a window seat person? What are your favourite flying tips?
photo credit: Christopher Doyle via photopin cc