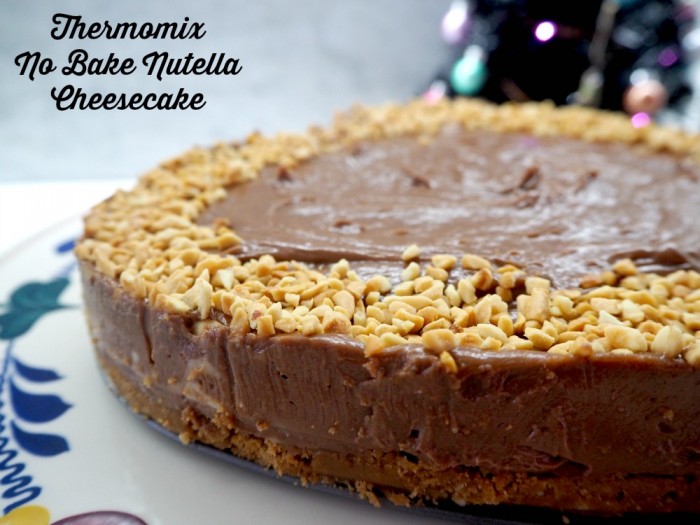 Serves 12
I got Nigellisima for Christmas  and have been patiently waiting to make this divine creation ever since! If you don't have a Thermomix, you can find the original recipe here.  Anyways, this dessert did not disappoint! It was a massive hit with our guests, everyone had seconds and begged for the recipe!  I was happy to oblige because this my friends, is simply divine! Once eaten, never forgotten! This year I got a personalised jar of Nutella and I made this in a heart shaped tin – hearts and Nutella – two of my favourite things!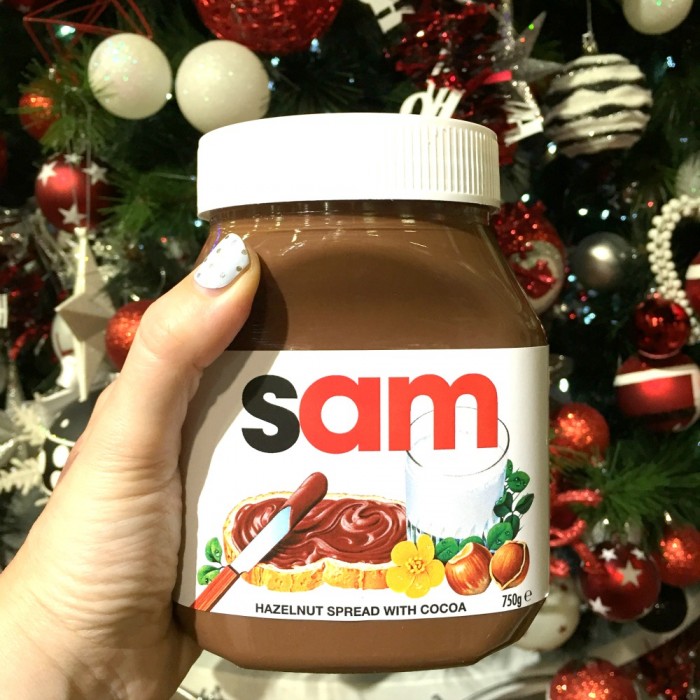 Ingredients
250g plain biscuits (I used Granita)
75g unsalted butter
400g jar Nutella
50g almonds
500g cream cheese
60g icing sugar
50g chopped nuts
How to
Mill 50g almonds to almond meal  for 8 seconds on speed 7. Set the almond meal aside.
Put the 250g biscuits into TM bowl and chop for 10 seconds  on speed 10.  Add the butter and 50g Nutella and mix for 10 seconds  on speed 8. Add the 50g of almond meal and mix again on speed 8. The mixture should have the texture of damp sand.
Tip the mixture into a 22cm or 23cm springform tin. (Mine was 23cm) Press the base into the base. Use your hands or a spoon to do this. Place in the fridge for at least 10 minutes to chill.
Put the cream cheese and icing into TM bowl and mix until smooth for 10 seconds on speed 8.  Add the rest of the jar of Nutella (approx 330g-350g depending on your scraping out skills!) and mix for 10 seconds on speed 10. Scrape down the lid and sides and mix again for 10 seconds on speed 10. Check everything is thoroughly combined. If necessary, mix for another 5 seconds  on speed 10.
Take out the tin from the fridge and pour the Nutella Cheese mixture into the tin. Smooth the top and sprinkle the chopped hazelnuts (if using) over the top.
Leave to chill in the fridge for a minimum of 4 hours or overnight.
Pop the cake out of the springform when you are ready to serve.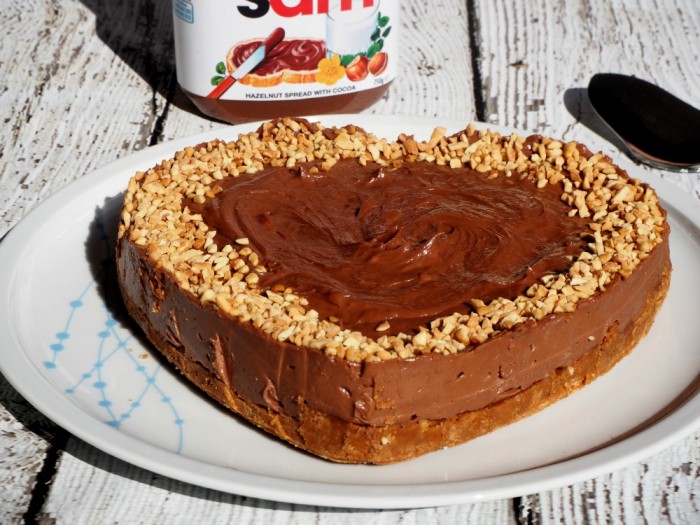 Other info
Prep time: 10 minutes + chilling    Chilling time: 4 hours or overnight
TIP!  You can make your own Nutella in the Thermomix, if you like.
The best way to cut the cake is to take a really sharp knife, dip it in cold water and wiping it and dipping it again between every cut. Perfect slices every time!